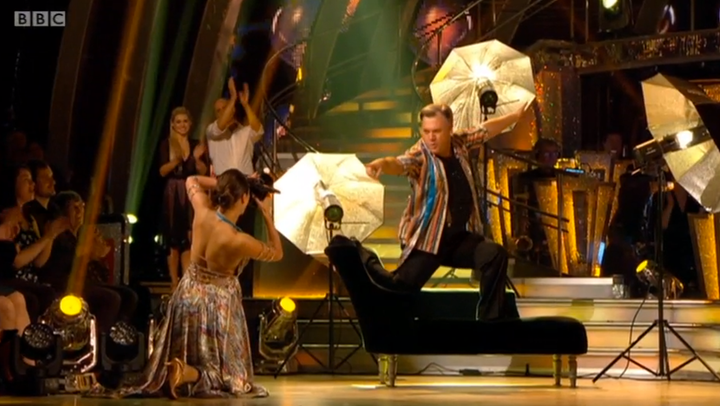 Ed Balls has been urged to exploit his new-found national treasure status and return to frontline politics after being kicked off Strictly Come Dancing.
Journalists and politicians from across the political spectrum hailed the former Shadow Chancellor, who repeatedly won the public vote - keeping him on the flagship BBC show for ten weeks, much to the chagrin of the judges.
Balls, who has made no suggestion he is seeking a political comeback, is currently teaching at Harvard and is chairman of Norwich City Football Club.
Speaking on BBC Radio 4's The Westminster Hour, Labour MP Rachel Reeves, who worked with Balls in the shadow Treasury team, was asked whether he would make a political return. She said:
"Read Ed's autobiography. He loves politics and he loves ideas. There's certainly still a place for him in the political debate. It's up to him to decide what his future is but it's been great fun watching him in Strictly. I think the public have seen a side of him that they didn't see before."
Others are sensing a comeback.
Top Labour figures (including his wife) were thrilled by his performances.
He was even lauded by his former Tory enemies.
While others pointed to the comparison with Brexit, dubbing his departure Edxit.
Balls failed to retain his Morley seat in Yorkshire in 2015, and became the most high-profile victim of the shock Tory general election victory.
A swift return to Parliament would require a by-election in a constituency favourable to the Labour Party, without which he would have to wait for the next general election, which is unlikely to be called earlier than 2020 as a result of the new five-year fixed term. Two Labour MPs in the North East of England have suggested they will stand down at the next election, opening up opportunities for the 49-year-old.
But a shake-up of the electoral map could mean winning back his old seat is more likely than it would have been.
As to whether he could become Labour Party leader and Prime Minister, that looks like an outside bet.