Ed Miliband has been accused of "taking voters for fools" after claiming in an election leaflet he voted nine times for a Brexit deal.
The former Labour leader claims in his leaflet for voters in Doncaster North, a heavily Leave-backing area: "We need to sort Brexit.
"I've voted nine times in parliament for a deal to do that."
Miliband has in the past backed a second referendum, as well as a Norway-style Brexit deal and remaining part of the EU customs union after leaving.
But he has never backed either Theresa May or Boris Johnson's Brexit deals.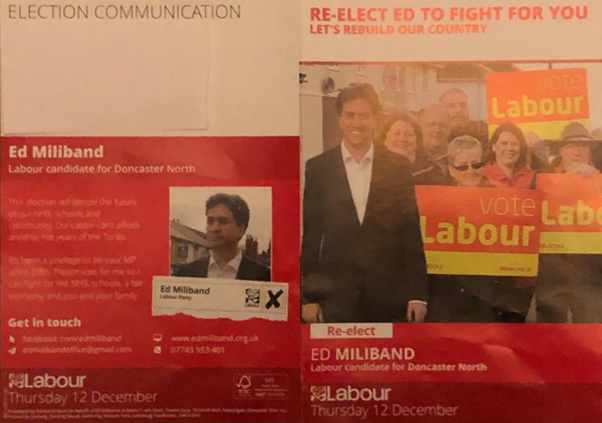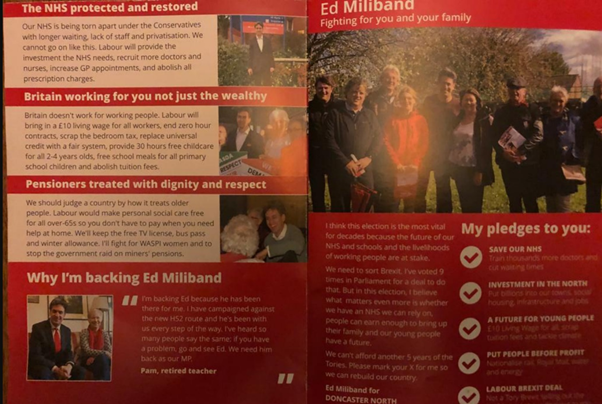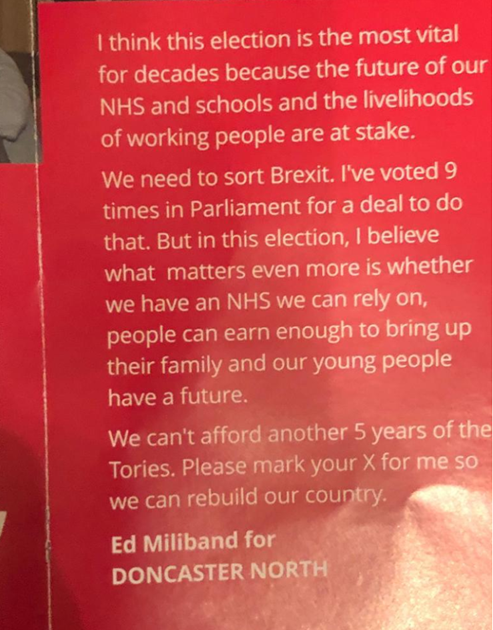 Brexit Secretary Steve Barclay said: "It's clear what Labour's new strategy is in Leave-voting constituencies: lie.
"People like Ed Miliband are destroying trust in democracy by saying they accept the result of democratic votes then working to overturn them.
"Corbyn's Labour are taking voters for fools and now they are trying to pull the same confidence trick on the British people again.
"Only a vote for the Conservatives on December 12 will help get Brexit done so the country can move on and focus on people's priorities like the NHS, schools, and recruiting 20,000 more police officers.
"A vote for Corbyn's Labour is a vote for a gridlocked hung parliament, dither and delay, two more referendums and a £2,400 tax increase."
A spokesperson for Miliband said: "Over the last three and a half years Ed has voted 9 times for a customs union, single market and other Labour proposals for a Brexit deal.
"Desperate Tory attempts to throw mud and distract from their plans to sell off the NHS to Donald Trump will fool nobody
"As Ed's leaflet says Labour will negotiate a Brexit deal that protects the NHS and put it back to the people."