The Tories are standing by a senior ex-minister who told a Sikh election rival he was "talking through his turban" – despite the prime minister's zero-tolerance vow towards racism.
Philip Dunne aimed the barb at his Labour rival in Ludlow, Kuldip Sahota, during an election debate on Wednesday evening.
Sahtoa said the comments reminded him of racist abuse he received in the 1970s, Labour called for his suspension, and the Sikh Tories described the comments as "simply unacceptable".
In response, the Tories issued an apology from Dunne, who was part of a select group of MPs to attend Boris Johnson's manifesto launch on Sunday.
But the party did not say he would face any disciplinary action, and did not to respond to HuffPost UK requests for more information.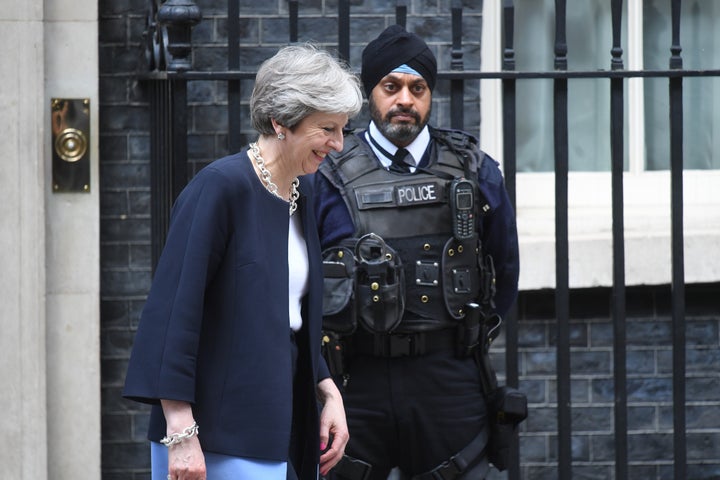 Labour's Tanmanjeet Singh Dhesi, who became parliament's first ever turban-wearing Sikh MP in 2017, said: "Boris Johnson said Conservative members who make racist comments are 'out first bounce'. Once again, Boris Johnson was clearly lying.
"Philip Dunne hasn't demonstrated any understanding of why his comment was racist.
"It's a disgrace that the Conservatives are standing by someone who has publicly attacked the Sikh community.
"In doing so, Boris Johnson is sending the message that it's okay to be racist towards British Sikhs and to openly humiliate us in public forums."
Sikh Tories said on Twitter: "We're disappointed by the offensive remarks made by Philip Dunne at the Ludlow hustings. These comments are simply unacceptable.
"We recognise he has already apologised, and hope he and others will consider their words before referring negatively to the Sikh crown in future."
In comments issued by Tory central office, Dunne said: "I apologised to Kuldip Sahota for my comments last night.
"I apologise again unreservedly for the offence caused."
Sahota, Labour's candidate for Ludlow in Shropshire, said: "I was shocked and deeply hurt that someone who was an MP for 14 years would make such a derogatory comment about the Sikh faith.
"This is extremely insulting to the Sikh community.
"These are the kind of offensive comments I remember receiving in the 1970s.
"They have no place in modern Britain and they certainly have no place in our parliament.
"I hope the Conservatives will investigate this matter immediately."