Like anyone in their career, Ellie Simmonds has experienced highs and lows as a British Paralympian swimmer.
The 22-year-old, who won her fifth Paralympic gold at Rio 2016, said one of her proudest moments was smashing her PB at the London Olympics.
But her lowest point was after the 2015 World Championships, where she suffered a surprise defeat on the opening day in Glasgow.
"I don't know why, but I had such a negative moment after those games," she told HuffPost UK. "I felt as though I wanted to hang up my goggles."
Simmonds chatted to us for the latest in our Fit Fix interview series about how she gets through the tough times and what keeps her motivated.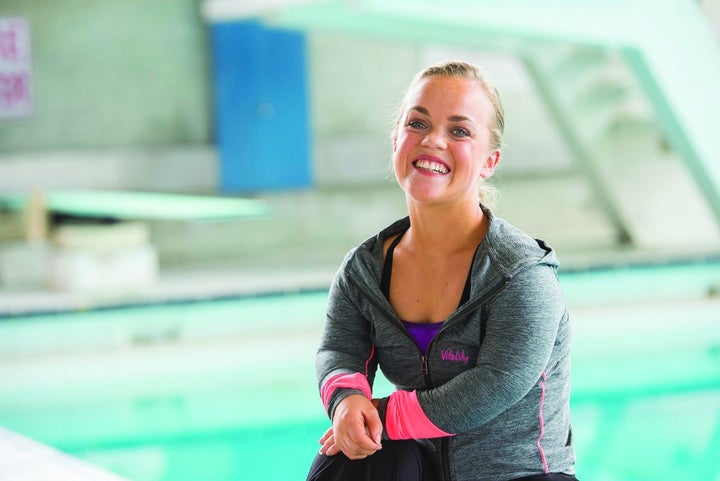 My Journey 🌍
What do you credit to your success in your fitness journey?
"Firstly my support team. I have a coach, a physio and a psychologist. My coach Billy is with me more than anyone else. We know each other so well and have experienced the highs and lows together. Also my family support, especially when I was younger. Without being driven around for early morning starts, I wouldn't be where I am now."
What's one of the most memorable moments in your career and why?
"It has to be London 2012. Having a home Paralympics was an incredible experience. After Beijing in 2008, everyone was excited about London 2012. We had four years where we got to see the venue being built and the whole country was getting hyped for the games. It was great to experience that, and then to compete and to have swam so well, was just incredible. I was so nervous leading up to it. An American swimmer had just smashed my personal best record, but on the day I beat it again. When I won, I just felt immense relief."
Was there ever a low point and how did you get past it?
"Yes, my body is not a machine and I do get those moments when I think 'Why am I doing this?′ I think it's common among athletes and I'm sure people do experience it at work as well.
"For me it was after the 2015 World Championships. I don't know why but I had such a negative moment after those games. I felt as though I wanted to hang up my goggles, but knowing that Rio was the following year was a great motivator for keeping me going."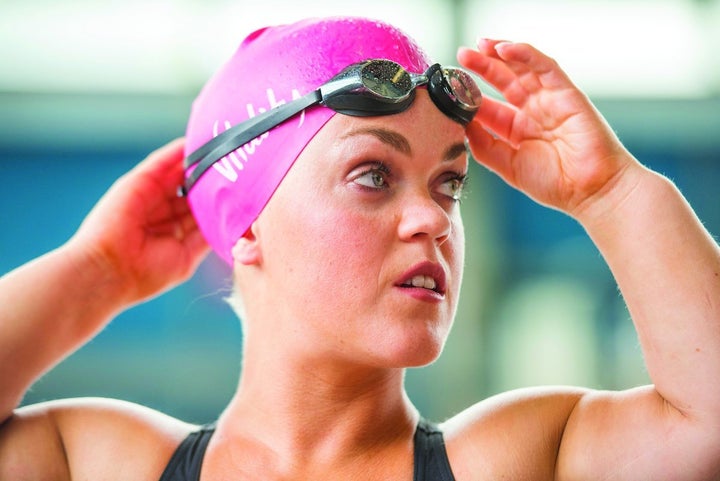 My Training 💪
Talk us through your week in fitness.
"I do nine sessions a week - two hours in the morning and two hours in the evening. Each session is a double apart from on Wednesdays, Thursdays and Saturdays. On top of this, I do three gym sessions on Mondays, Wednesdays and Fridays and then two core sessions on Tuesdays and Thursdays. I also have support sessions, for example a physio and a massage.
"It's a full-time schedule coupled with working with sponsors and leading a normal life."
What's your favourite type of workout and why?
"I love it when the body and mind are on it and you push yourself through to the maximum - for me, when I'm in the pool. It's so hard, but you feel on top of the world."
What's your favourite way to spend your rest day?
"I do have lie-ins and although I swim on Saturday mornings, I have the afternoon and Sundays off. Saturday is usually my social day to go out with my friends for food or shopping. Sunday is my day of rest, which usually includes a lie-in, a pyjama day or just being with my family."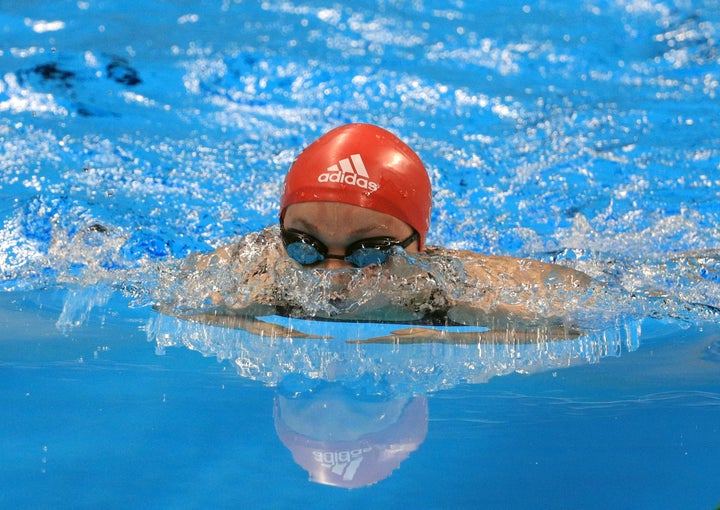 My Food 🍳
What do you eat throughout the week to complement your training schedule?
"I think it's really important to eat five fruit and vegetables a day. If you fuel your body with the right food, your body is given the energy it needs to perform at its best. I love stir-fries and try to maintain a good, healthy, balanced diet, but I'll have a dessert when I fancy one. It's important to have a balance."
What are your pre and post-workout snacks?
"A pre-workout snack is normally an apple or a banana with peanut butter. Afterwards it's usually a protein shake, milk or a protein bar."
What's the biggest lesson you've learned about food?
"To eat good quality food. I think when you've eaten bad food and you're about to go into training you feel awful about yourself. Over the years, I've learned I can't eat yogurt before I swim as it just doesn't sit well with me."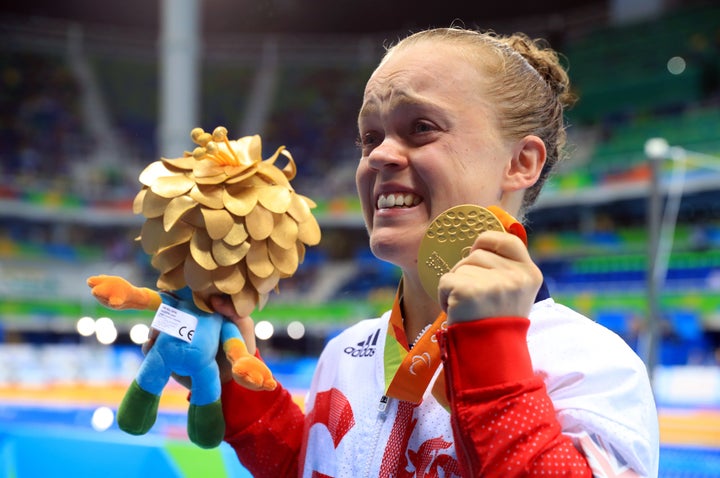 My Motivation 🙌
Do you have a motivational mantra that keeps you going?
"My motivation comes from my teammates. Surrounding yourself with great, positive people is really important. Having good teammates and banter makes it fun. The best advice I've ever been given is to wake up happy every day by enjoying what you do.
"Also setting short and long-term goals. Having something to focus on in the short term, and when that goes well it helps to motivate you for the long term. Through my work as a Vitality Ambassador I get to encourage people to set themselves a 'My Summer Goal'. My next big goal is Tokyo 2020. Looking ahead to the games, I'll be setting myself small, incremental goals along the way. Our body gets us places, but our mind helps immeasurably."
Do you always have body goals you are aiming for?
"It's about being happy with who you are and how your body is. Not everybody is the same, so you shouldn't compare. It's making sure your body is in the best shape for you."
What's your ultimate workout track and why?
"I love Rihanna, Drake and The Weeknd – you need some good songs that you can belt your heart out to. Eminem's 'Lose Yourself' is also a must!"
As an Ambassador for health and life insurer Vitality, Ellie Simmonds uses her passion for healthy living to inspire people to be active and make positive changes to their lifestyle. Visit www.vitality.co.uk for more information.
'Fit Fix' is a weekly dose of fitspiration from leading athletes and fitness fanatics. Each week we chat to stars about their weekly workouts, the food they eat and what keeps them going.