At just three years old, Shauna Coxsey became fascinated by climbing after watching French free climber, Catherine Destivelle, while sat on her dad's knee.
Climbing quickly became a hobby for her. By the time she was seven, it was a huge part of her life, as she started to compete.
Fast forward 17 years to 2017 and Coxsey, now 24, is steaming ahead, having won four Bouldering World Cup stages and secured the overall 2017 title for women.
And, seeing as climbing has been approved for the 2020 Olympics, it's an incredibly exciting time for the sport.
From finger strength training (yes, that's a real thing) to five-hour climbing sessions, the world champ talked us through her week in fitness.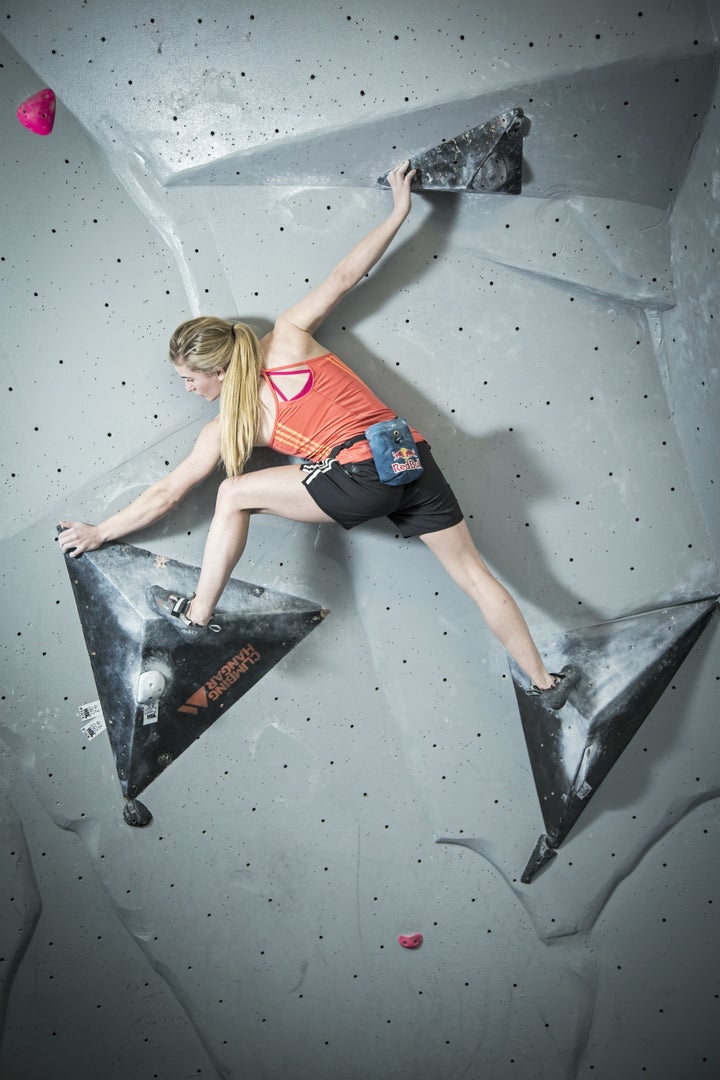 My Journey 🌍
What do you credit to your success?
"The people who motivate me. Catherine Destivelle [French rock climber and mountaineer] who I saw climbing on TV when I was three years old. My dad who gave up his weekends and never stopped supporting me and believing in me. My family and the people who taught me how to climb when I was young and the people I see trying hard every time I go to the climbing wall. I am motivated by people who push themselves to achieve at any level in any area."
What's one of the most memorable moments in your career?
"Winning my first World Cup in 2015 and standing on top of the podium, proving to myself that it was possible. I'd worked so hard for that moment and been so close so many times."

Was there ever a low point and if so, how did you get past it?
"I don't think so. Of course there have been hard times where I have struggled to stay psyched and keep training but they never lasted very long at all. I think that's thanks to the amazing people I have been surrounded by."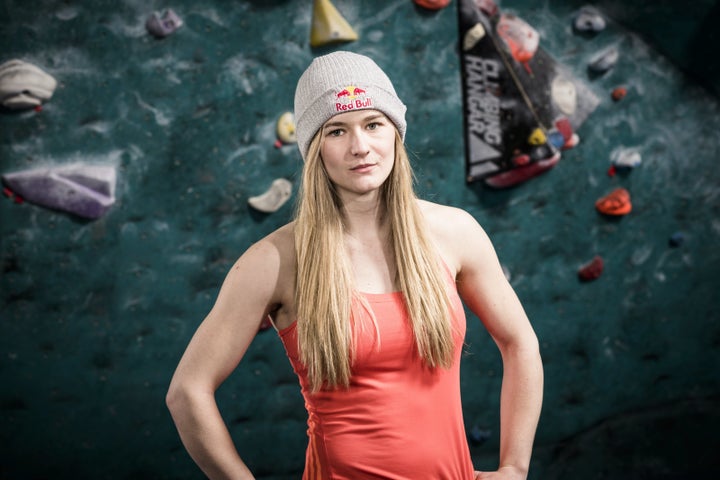 My Training 💪
Talk us through your week in fitness.
"I typically train six days per week. I usually train finger strength on a Beastmaker [see below] three times per week, generally in the morning before a climbing or gym session. I do three sessions in the gym per week, working on either aerobic fitness or power. I love training in the gym. It puts me in a different mental space where I can push and train hard.
"I run three times a week - sometimes just 20 minutes, sometimes an hour. I climb five times per week and these sessions vary from fun maintenance sessions to hard climbing or endurance-based sessions. They can be anything from an hour to five hours in length."
What are Beastmaker fingerboards?

Fingerboards at Beastmaker, that Coxsey trains on, are pieces of wooden training equipment where climbers will hang for a duration of around 10 seconds, holding grip on the board.

"Fingerboards are an excellent tool for developing stronger fingers and when used with weights are the safest and most quantifiable way of developing finger strength in the comfort of ones own home or local wall," the website states.
What's your favourite type of workout and why?
"I love being in the gym and working hard but I definitely love climbing more! Trying hard boulders and pushing myself on the wall is my favourite kind of session."
What's your favourite way to spend your rest day?
"On rest days I usually take my puppy for a long walk and generally I'll do some baking and cooking. I also work on events, so right now I'm doing lots of work for the Women's Climbing Symposium, an event I founded six years ago that aims to connect, develop and inspire women's climbing. It's a lot of work but it's so much fun to organise and it's such an incredible day."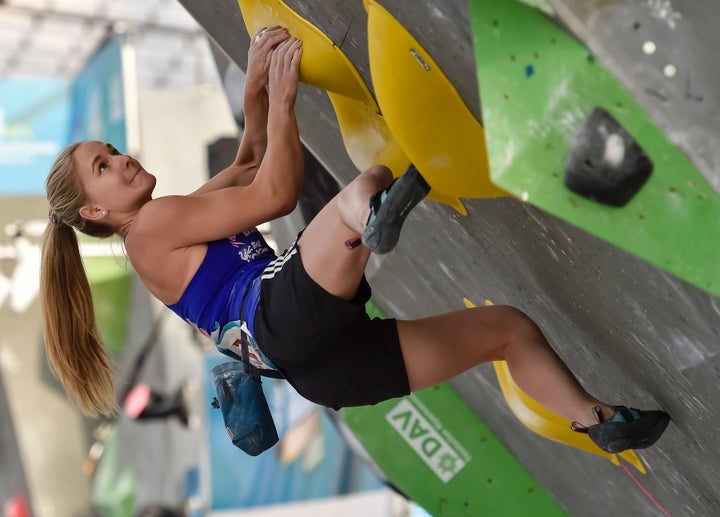 My Food 🍳
What do you eat throughout the week to complement your training schedule?
"I don't follow any strict diet plan. However, I am very conscious and aware of what I am eating. I like to eat good food because it makes me feel good but I also love to bake!
"When I'm training a lot, I am careful to ensure that I get enough protein for recovery. I work with a nutritionist who measures my body composition and keeps me informed with relevant knowledge and research."
What are your pre and post-workout snacks?
"A can of Red Bull pre-workout and some good food within 20 minutes of exercise."
What's the biggest lesson you've learned about food?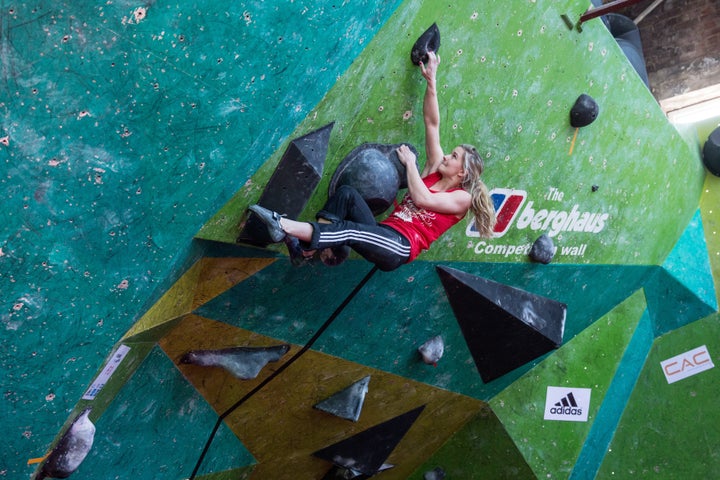 My Motivation 🙌
Do you have a motivational mantra that keeps you going?
"Try hard. It's so easy to just plod along. If you're not trying hard, you're not getting the most from your training."
Do you always have fitness or body goals you are aiming for?
"Fitness yes, body no. I always strive to be fitter and stronger. I want to see how far I can go. My body is simply a means to do that. I am proud of my body. I used to have concerns about the way I looked but I no longer feel that way. My body facilitates my goals and allows me to push my limits."
What's your ultimate workout track and why?
"Anything I can have a sing along and dance to."
'Fit Fix' is a weekly dose of fitspiration from leading athletes and fitness fanatics. Each week we chat to stars about their weekly workouts, the food they eat and what keeps them going.