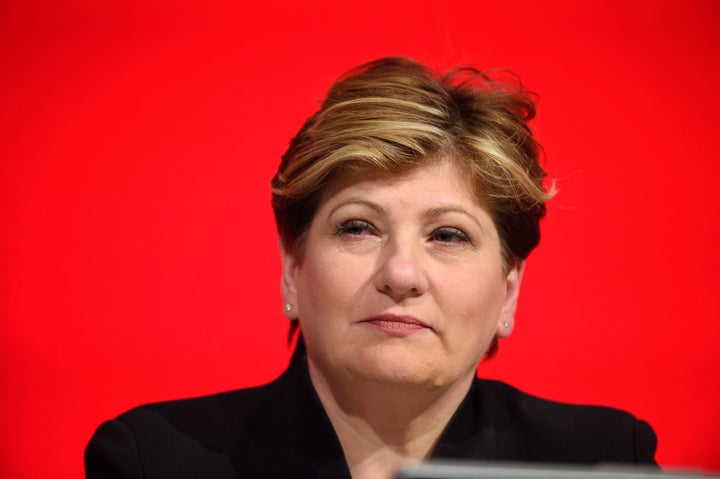 Emily Thornberry has suggested she would not be comfortable being alone in a room with Donald Trump if she was 30 years younger.
The 58-year-old shadow foreign secretary said she would be OK in a one-on-one meeting with the president – but said it "might be a different matter" if she was 28.
Asked by Emma Barnett whether she would be happy to meet Trump alone, Thornberry told Radio 5 Live: "Yes, but I'm of an age. I'm fine.
"If I was a 28-year-old foreign secretary, that might be a different matter, but I'm a 58-year-old."
Thornberry continued: "His attitude towards women seems to be that they are entirely graded on the basis of what they look like."
Trump has "no idea" how to deal with German chancellor Angela Merkel because she is a "terribly powerful" middle-aged woman that he cannot "look down on as a flibbertigibbet", she added.
Thornberry's words come as part of a series of attacks by Labour on Trump during his state visit to the UK.
He is expected to be joined at the rally by members of the Lib Dems and the Green Party.
Meanwhile, Trump is expected to meet with Theresa May and her team for discussions today, before hosting the PM and her husband – among other politicians – for dinner at the American embassy this evening.