After being unable to name two prominent foreign politicians, Labour's shadow foreign secretary became irate and told presenter Dermot Murnaghan to stop "pub quizzing me".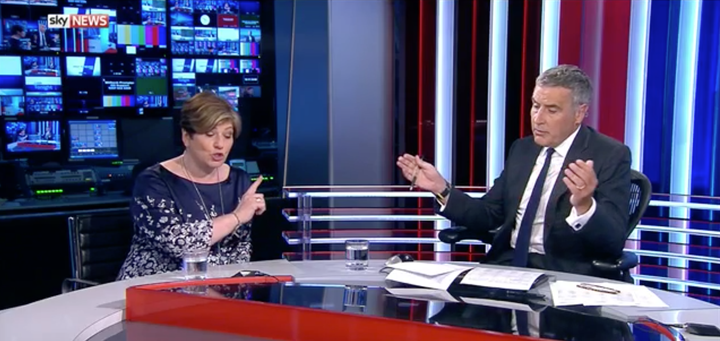 The discussion then turned to her party's problems with anti-Semitism, with Thornberry claiming there was more to be done on a range of issues, including sexism.
She said: "There is always more to be done and do you know what, there is certainly a lot more to be done by the Tories and I certainly think sometimes when it comes to sexism, some Sky presenters need to look at themselves too.
"I really do. It really upsets me that every time I come on here, you do another pub quiz with me because you do not do it with anybody else and I do think that it's patronising."
A number of prominent commentators and MPs took issue with her comments, accusing Thornberry of using accusations of sexism to deflect from her "poor performance".
Murnaghan defended himself during the interview by saying: "It's not [patronising], because you are the shadow foreign secretary and this was about the French foreign minister Jean-Marc Ayrault who Boris Johnson has met now several times."
Thornberry, getting increasingly angry, told the presenter she wanted to "take this offline because I have got a lot to say to you and I don't think a lot of it ought to be broadcast".
Others however agreed with Thornberry and questioned Murnaghan's interview technique.
Thornberry did keep some of her sense of humour by liking this tweet from the Sunday Sport after the interview aired.