Emily Thornberry has described how she avoids speaking about the "huge amount" of social media abuse she receives in a bid stop young women being put off politics.
Speaking at the Labour Party Conference in Liverpool, the shadow foreign secretary applauded the "bravery" of women who speak out about online attacks – but said she wanted aspiring female politicians to "go for power and not be scared".
"I do get personally a huge amount of abuse," she told the fringe event on Tuesday. "I'm mouthy, I'm left-wing, I'm a woman, I'm overweight, I'm in my fifties – I couldn't be more offensive to some people, it would seem.
"But I feel that I also want 14-year-old girls to see that I'm having a ball.
"I love my job – it's the best job it could possibly be and I want them to do it too."
The Islington South and Finsbury MP explained that rather than blocking Twitter trolls, she prefers to mute them, adding: "These bastards can abuse me as much as they like.
"I don't hear them anymore and they're just howling into the wind, probably getting off on it and I can't hear a single word they say."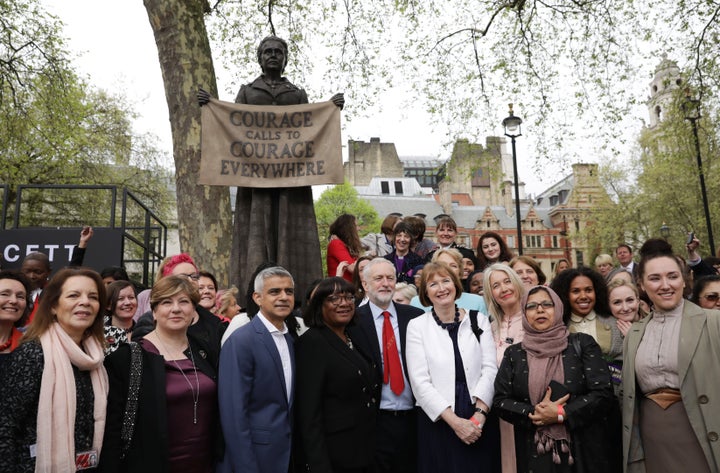 But Thornberry – who disclosed that her constituency office is attacked "at least three times a year" – admitted that she still has to deal with online death threats, as well as those posted through her letterbox.
"I have to have a lot of security personally and in my home and in my office," she told the gathering, before assuring them: "I'm not going to let them stop me".
"I'm not going to be intimidated and I'm going to keep going and I'm going to remind people – particularly women who I desperately want to come in – they are not to be put off," Thornberry added.
"We will not fall for this. The women who have gone before us put up with a great deal more than we do and we are going to carry on."
But the shadow minister admitted that she might not ever have become a politician – or taken on her role as shadow foreign secretary – without the encouragement of others, saying Harriet Harman "chased me down the committee corridor and shouted at me" until she agreed to stand for her shadow cabinet position.
"As women, we have a responsibility to urge other women to step forward because in my experience, most women do need to be asked," she said.