They ended up drawing with Russia and Slovakia, two games they probably should have won, but now they're through to the next round there will likely be a few more instances where they really should be doing better.
In all the cases where these results seem inexplicable, we all need a way to reason with ourselves and make up excuses to feel better about our national team's performance.
Luckily, the England Excuse Generator is here to throw up a few randomly picked excuses anyone can use to cope with our inevitable losses.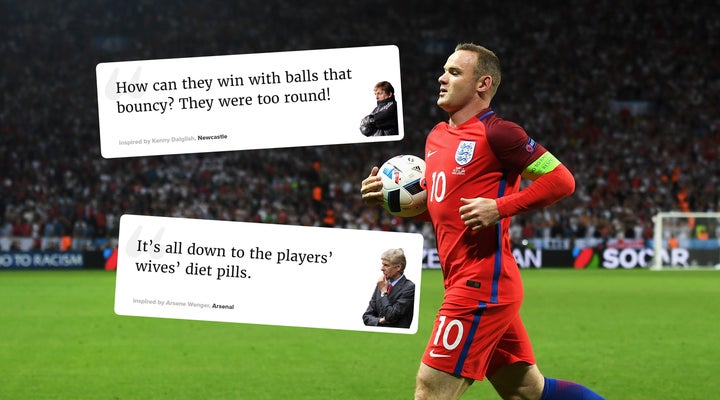 Related