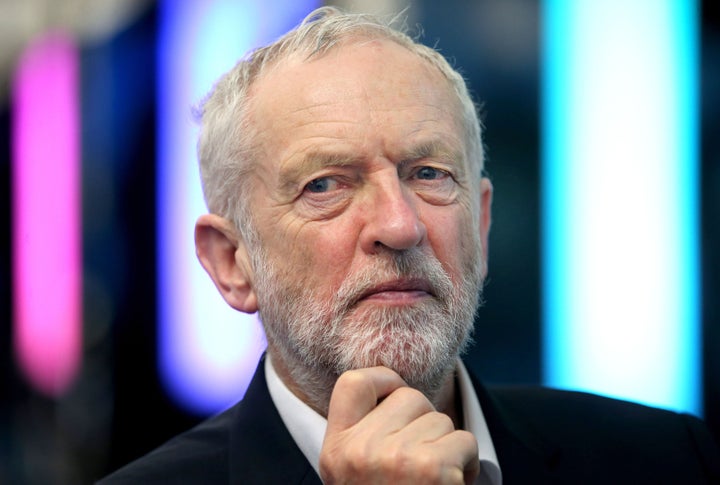 Jeremy Corbyn has told Labour's new general secretary Jennie Formby to make tackling anti-semitism her "first priority" as it emerged that around 70 cases of alleged Jew hate by Labour members remain unresolved by the party.
The Labour leader's fresh drive on the issue will involve the appointment of an in-house lawyer to advise on cases, as well as a special new legal panel to advise disciplinary processes, HuffPost understands.
The move came amid claims that some of his allies on the ruling National Executive Committee (NEC) had fuelled the backlog by refusing to refer allegations to the party's disciplinary body.
HuffPost has been told that the number of outstanding cases is "between 60 and 80", with roughly "a third" of them being investigated by the National Constitutional Committee, a quasi-judicial body that has the power to recommend expulsion.
Even before the row reignited last weekend over Corbyn's defence of a graffiti artist who painted an anti-semitic mural in the East End of London, Labour had been dogged by months of internal wrangling over delays in tackling a raft of alleged abuse.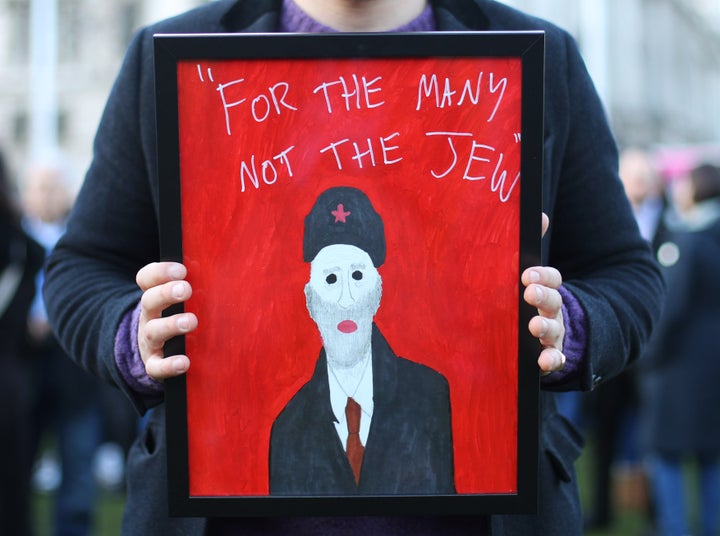 Holocaust denial, the use of the word 'Zio' as a term of abuse, linking criticism of Israel with the Nazis are among the allegations against individual party members.
Sources close to Corbyn initially said that the figure was in the 'dozens'. They then confirmed to HuffPost that the figure was 'around 70' and that the numbers fluctuated frequently. They said that only 'a third' of those had actually been referred for full investigation by the NCC.
Labour MP John Mann told the Daily Mail that 74 outstanding cases was the official figure, but he alleged that another 130 had been submitted.
A party spokesman said: "The Labour Party is committed to challenging and campaigning against anti-Semitism in all its forms. Any complaints of anti-Semitism are taken extremely seriously. These are fully investigated in line with our rules and procedures."
Critics claim that the year-long failure to investigate Ken Livingstone over his linking of Zionism and Hitler is down to a lack of political will rather than simply organisational or administrative delays.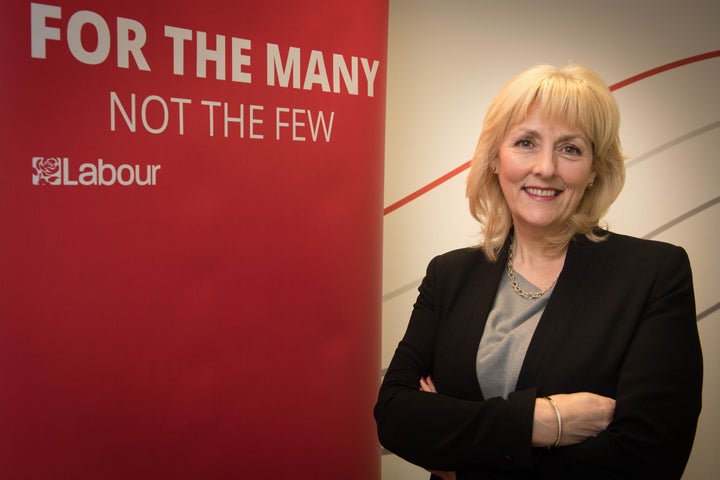 In a little-noticed move, the party's NEC earlier this month approved a proposal to set up a new working group to re-examine every part of the disciplinary process. The group includes Labour MP Shabana Mahmood and fellow NEC members Jon Lansman, Ann Black, Keith Birch and Jim Kennedy.
Formby, a Unite official who starts work as the new General Secretary next month, has long argued that the party has failed to hire in-house lawyers to deal with anti-semitism cases, a key recommendation of Shami Chakrabarti's 2016 inquiry into the issue of Jewish abuse.
Chakrabarti's report, which was criticised as a 'whitewash' by some Jewish groups, concluded abuse was 'not rife' but said there was a 'toxic atmosphere' for some and that there were 'ignorant attitudes' that needed to be addressed with a programme of political education.
She criticised the "sheer inadequacy" of Labour's resources to deal with the problem and called for the appointment of General Counsel or QC to support the general secretary, plus an in-house legal panel of barristers and solicitors to assess disciplinary policies and report to the NCC.
The legal changes will now go ahead swiftly under Formby's leadership, HuffPost understands. Some insiders say that part of the reason for the long time-scales in resolving cases is that some of those accused hire lawyers who string out the process.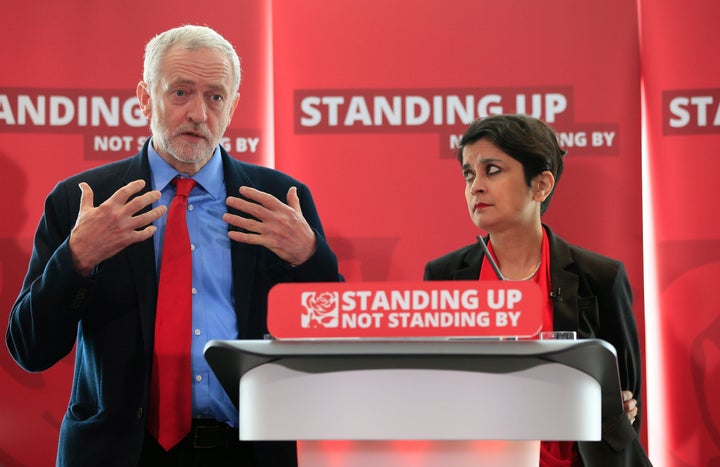 Members of the NEC have also blamed Corbyn's office and left-wing members of the ruling body's Disputes Panel for fuelling the backlog in cases of anti-semitism by failing to take swifter and tougher action.
They claim that since the Left took control of the NEC, staff recommendations for full investigations have been repeatedly challenged and those accused of abuse handed formal warnings instead.
"It's true to say we haven't implemented Chakrabarti properly. We haven't got an in-house lawyer. This has been raised in the Disputes Committee by lots of us, including Jennie, who always asks why we haven't got the lawyer yet," one source said.
"The Leader's office are a bigger road block because reports into some of the more controversial characters are delayed, there are all sorts of delaying tactics used and always an attempt to vote down recommendations to refer cases to the NCC for investigation. That's the real problem.
"An in-house lawyer would help sort that. But if Jeremy had wanted to implement Chakrabarti fully, lawyer and all, it would have happened by now."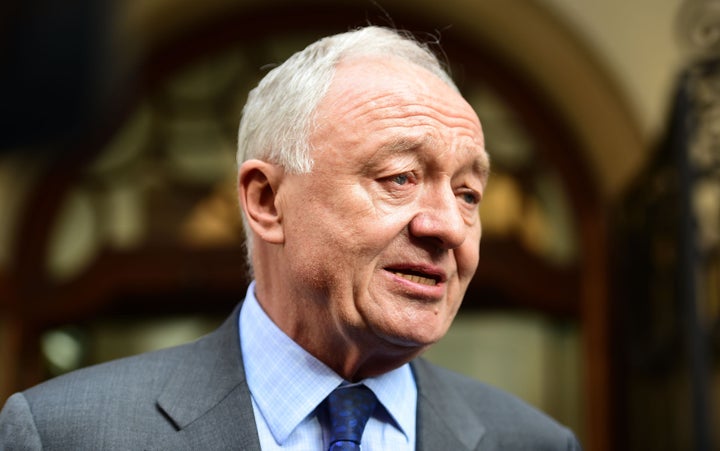 Another party insider said of the backlog: "Many cases are just awaiting a hearing date or the person involved isn't co-operating. The real problem isn't with the process, it's with the Disputes Panel. In some cases they know those involved and talk their cases out or let them off with a warning. And some cases are backed up because people have 'lawyered up'.
"What's been lacking is the political will from the leadership and the NEC Disputes Panel. It doesn't matter what process are in place if the Disputes Panel sits around arguing that the word 'Zio', for example, needs to be placed 'in context'."
Corbyn supporters on the NEC say that their main aim has been to give those accused of anti-semitism a fair hearing and to follow due process.
Darren Williams, one left-wing member of the NEC, was furious this month when his colleagues referred a raft of cases for full investigation.
He complained that the accused had been "put on a path to likely expulsion when the evidence of their supposed wrongdoing is far from compelling".
Rhea Wolfson, another member of the NEC, wrote this week that better anti-racism education and speeding up cases and "not just sending cases to the NCC" were part of the answer. Her post was shared widely by the party leadership.
Some insiders also claim that new 'regional governance officers' would have helped tackle the backlog, but the leader's office pulled more than five job ads. This is disputed by allies of Corbyn, who say the posts were never signed off.