A radio presenter and proud Essex boy has brilliantly tackled a caller who said he and all non-white Brits should be deported to end the country's "multi-racial society".
Maajid Nawaz, who was born in Southend, had been rung by caller Ian on his LBC show when the man said he and millions of other non-white people should be forcibly removed - even if they were born here.
"I'd simply give you so much time to leave the country...if you still decided you wanted to stay, you'd be forcibly removed," said Ian
"But I was born in Essex Ian," responded Maajid. "What would you do if, as a result of hearing your polite request [to leave Britain], stuck one middle finger up in your face and told you to get out of my face and leave me alone?"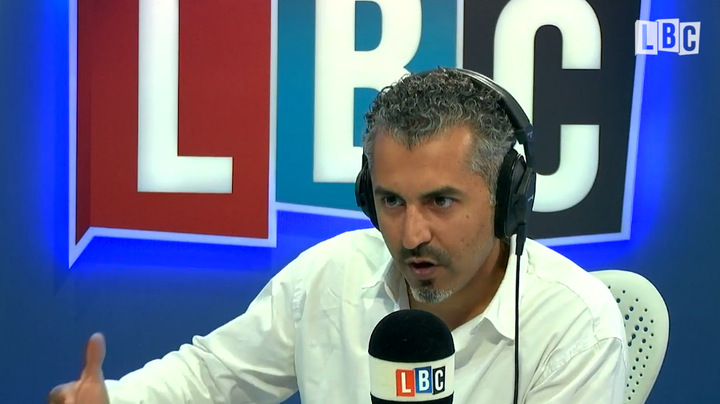 Ian replied that he would use the courts, police and border force to round up the country's many native-born non-white Brits and return them to their "land of ancestral origin".
Asked which party he voted for, Ian responded "Ukip".
But despite the man's diatribe, Nawaz was undeterred, saying that "nothing short of genocide" would ever compel him to abandon Britain because of his race.
"Do you understand something? Being born in Essex, I consider my country of origin England and my hometown Southend-on-sea, where I was born and raised," Nawaz said.
"I know no other country, so I don't understand how you would assume that I'd be happier somewhere else when this is the only country I've ever known."
"I can assure it's never going to happen. You will never get me to repatriate to anywhere other than Essex.
"You'll have to kill me and everyone that stands with me to forcibly expel me from this country because I am English, I am an Essex boy, I am British, I belong here and not you, nor anyone else can tell me otherwise."
NOW READ:
Popular in the Community