Olympic fever is still with us, even though the Games ended earlier this week, and the European Parliament has attempted to capitalise on the post-Rio hype with a little Facebook post.
Attempting to show the value of the Union, they added up all the medals earned by athletes from various EU member nations. The result was more than double the United States' total, which went up to 121 after the graphic was published.
One issue with the Facebook post, however, was that people thought it was a little bit too propaganda-y, and they weren't afraid to point it out in the comments.
Although, one very important point is that if the EU was a single country and fielded athletes for the Games, they wouldn't have had 325 medals. For example, there were events in with EU countries gained all three medals, but in a scenario where those athletes were competing for the Union, the number of medals available would have been restricted as each nation is only allowed a certain number of competitors.
Despite all this, the people of Reddit (and some on Twitter) were feeling a bit more light hearted about the whole thing.
After all that, their original image seems quite arbitrary...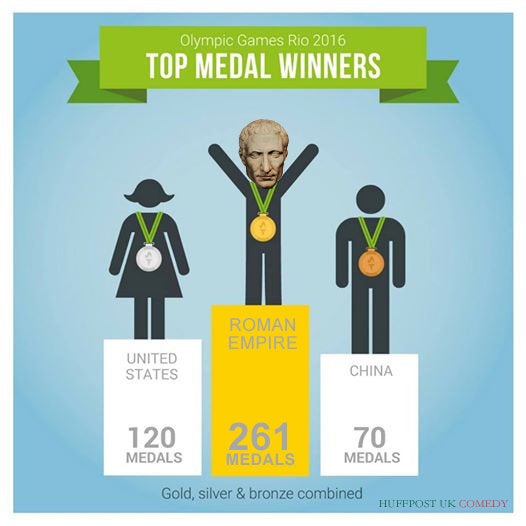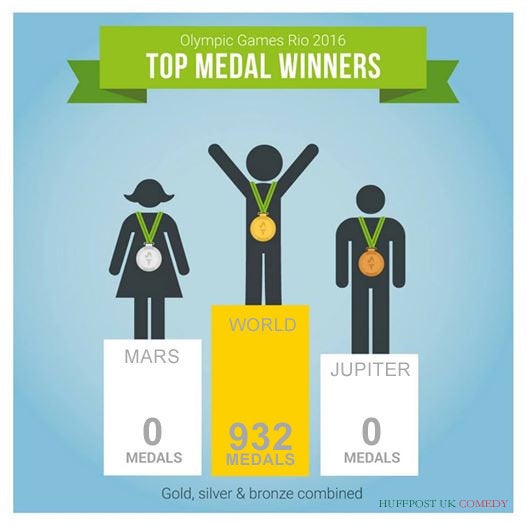 Popular in the Community