German tabloid Bild has promised to acknowledge England's controversial goal in the 1966 World Cup if Britain votes to stay in the EU, as UK newspapers make their final pleas to readers.
As Britain goes to the polls, Bild made a tongue-in-cheek offer to finally accept Geoff Hurst's disputed goal which denied the Germans the World Cup.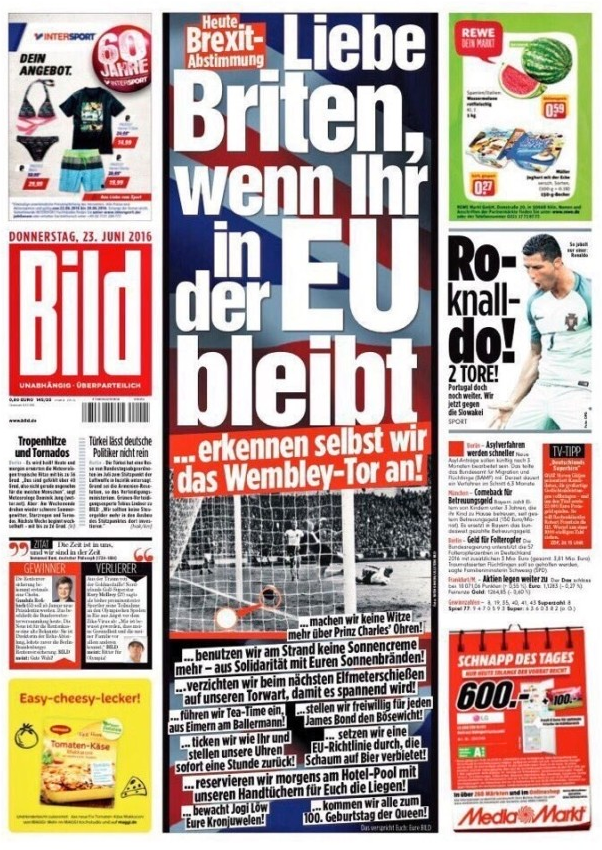 The goal came 11 minutes into extra time and was highly controversial as many viewers argued that the ball had not crossed the line.
Bild - which has also placed a £10,000 bet on the outcome of the referendum being 'Remain' - made a cheeky list of promises to Britain if it votes to stay part of the EU.
In a piece beginning "Dear Britain, if you stay in the EU", it also offers to:
Stop making jokes about Prince Charles's ears

Not bring a goalkeeper to Germany's next penalty shootout against a British team "to make it more interesting"

Willingly provide the villain in every Bond film

Come to the Queen's 100th birthday

Reserve sun loungers for Brits at the beach using towels

To make Jogi Löw, the German football coach, guard the crown jewels

To introduce tea time on the beaches of Majorca
In the British media, the Guardian changed the colour of two of the letters in its logo to spell out its support for 'In', while the Daily Express told its readers in no uncertain terms - to 'VOTE LEAVE TODAY'.
The front page from the pro-Remain Daily Mirror carried a picture of a deep, dark hole, asking voters not to "take a leap into the ark", while The Sun showed its support for Brexit by declaring today 'Independence Day'.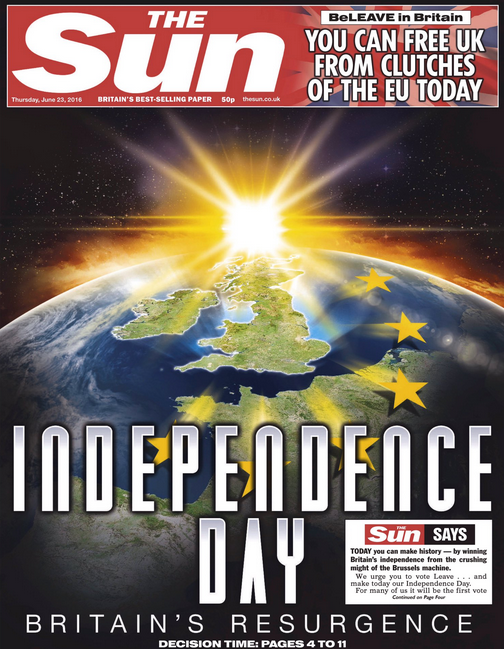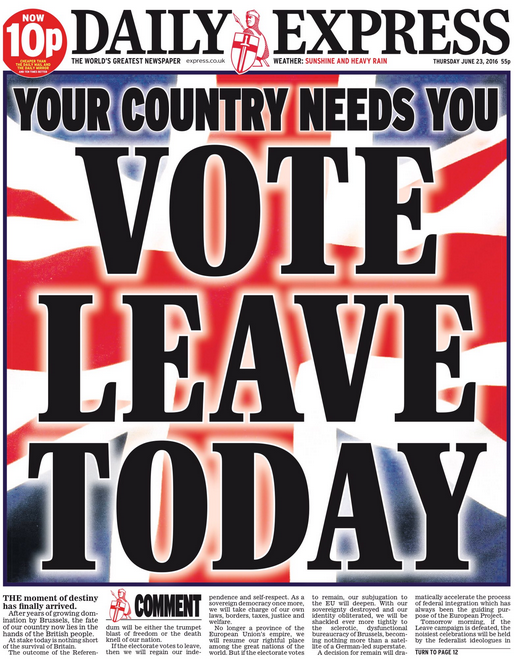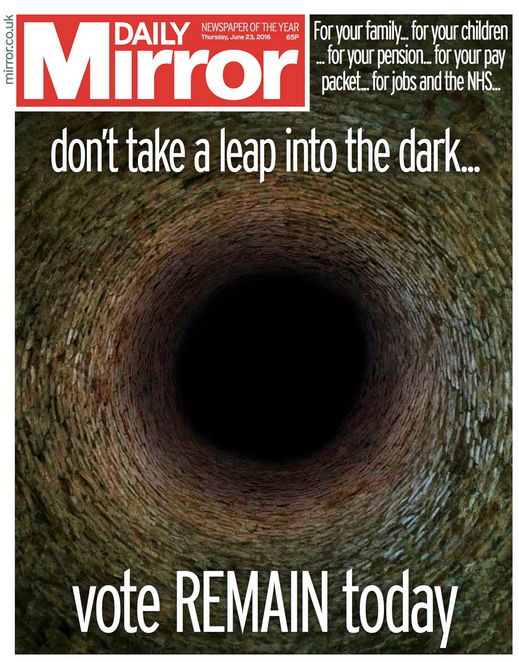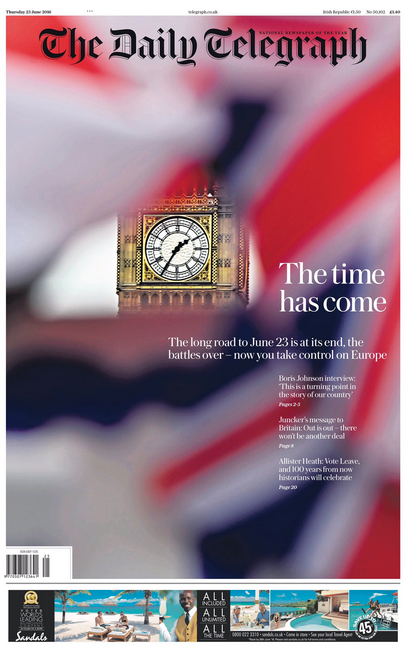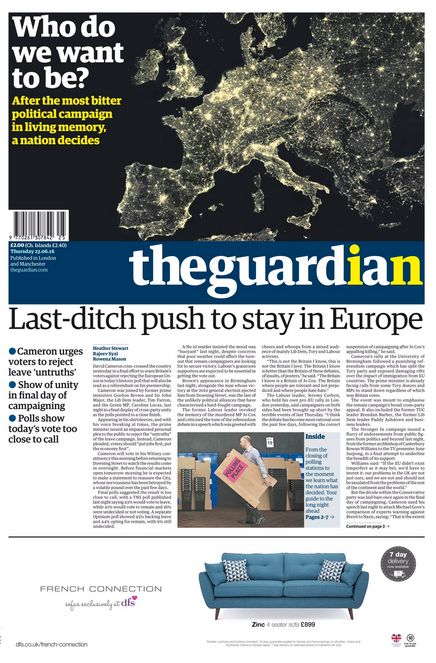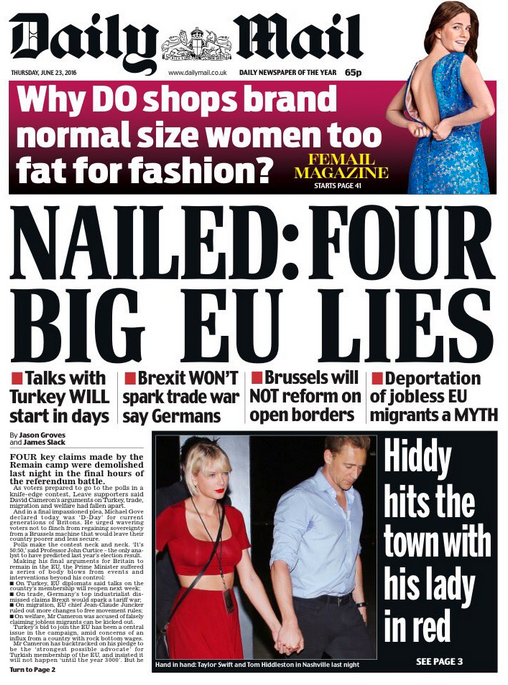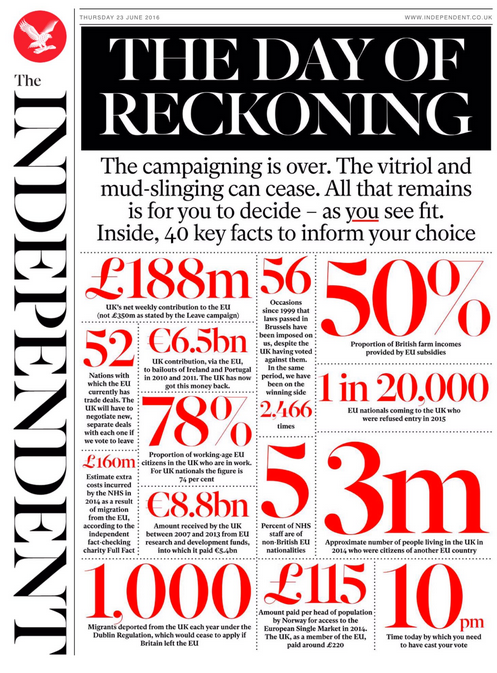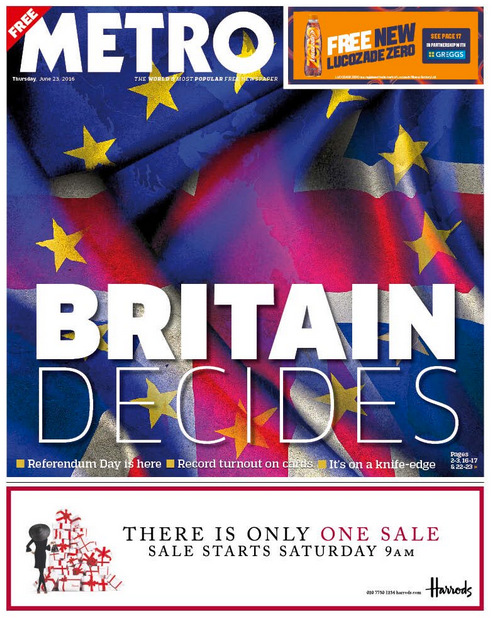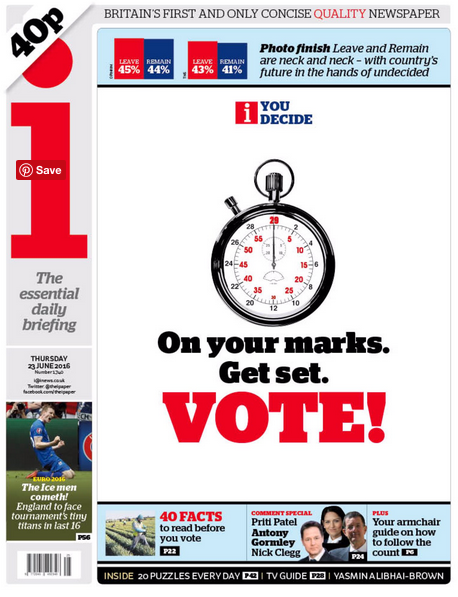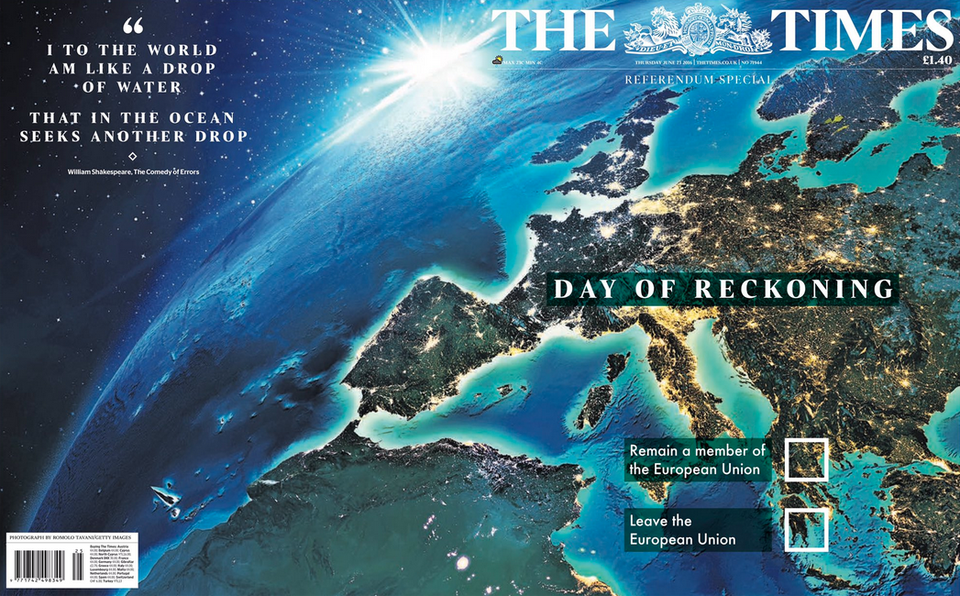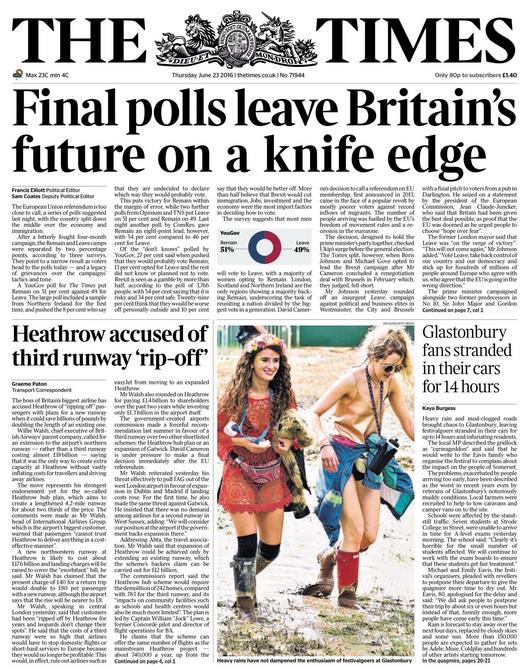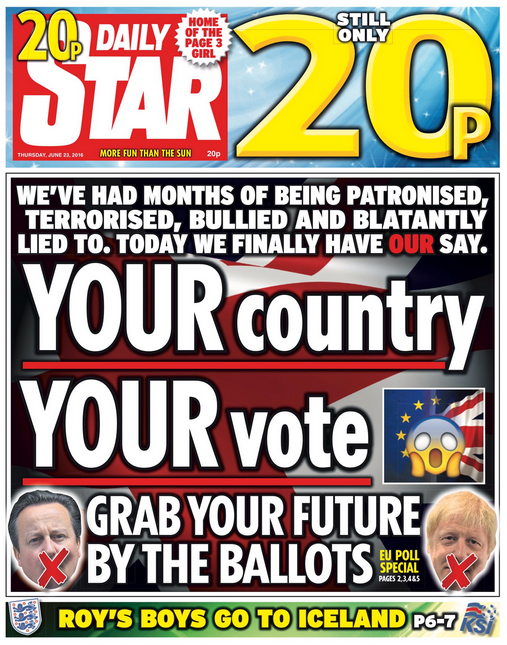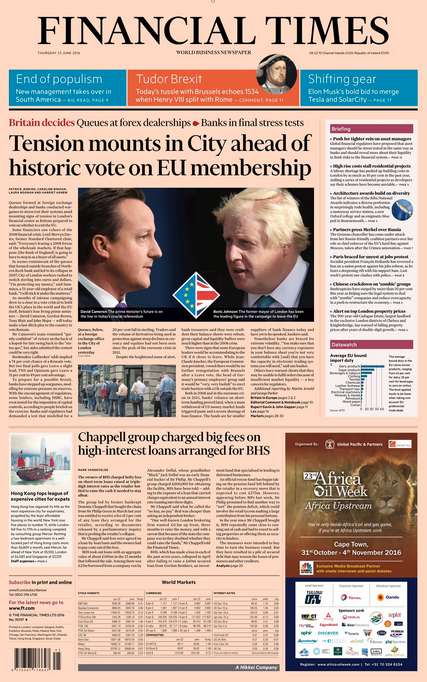 Related