Pub chain JD Wetherspoon has sparked controversy among pub-goers after revealing it was set to supply its branches with anti-EU beer mats.
The pub chain, founded by the fiercely eurosceptic Tim Martin, has encouraged voters to back 'Brexit' by offering them mats with a hard-hitting message to rest their pints on.
The mats take aim at the International Monetary Fund (IMF) and ask why UK voters should trust the views of its managing director, Christine Lagarde, who has voiced her support for the 'Remain' group.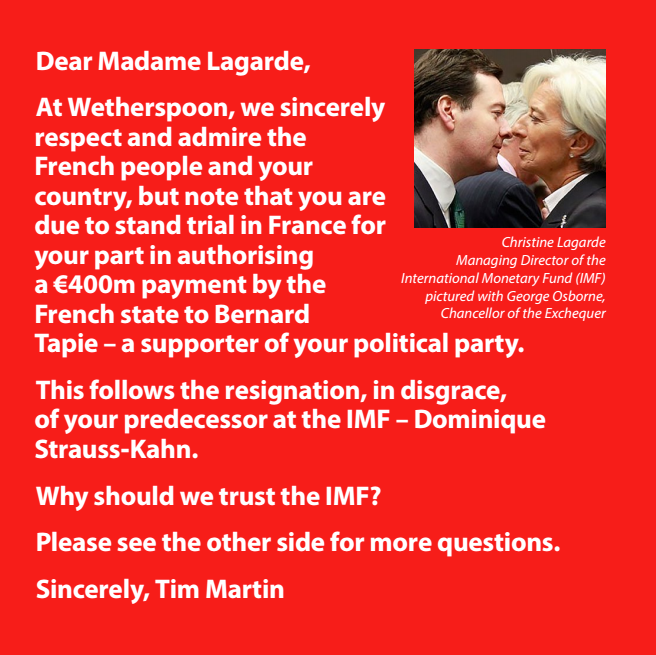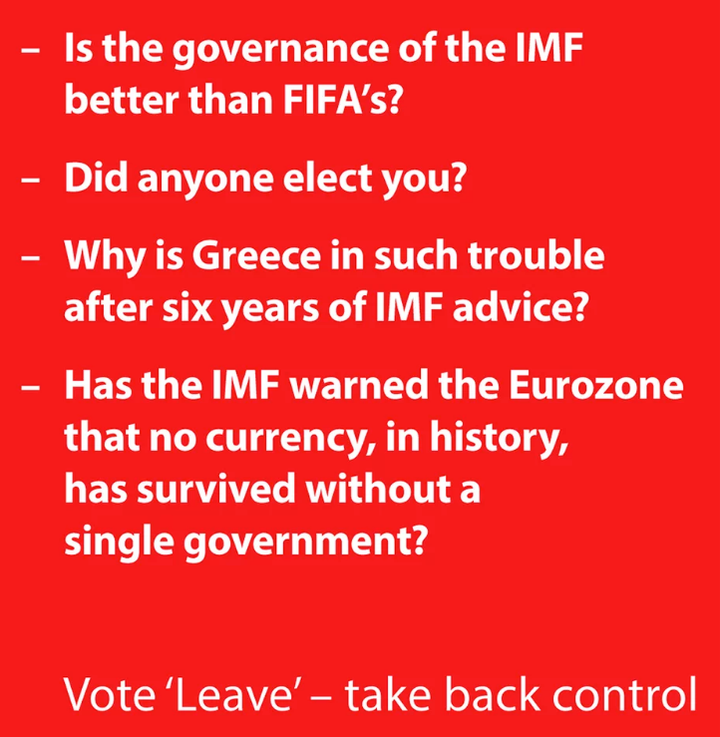 But the text-heavy mats certainly stoked a mixed reaction from pub-goers, some of whom mocked the materials soon to be gracing Wetherspoons more than 920 pubs across the UK.
It was touted by being for "those who like IMF governance with their Doombar" by the Financial Times' Paul McClean.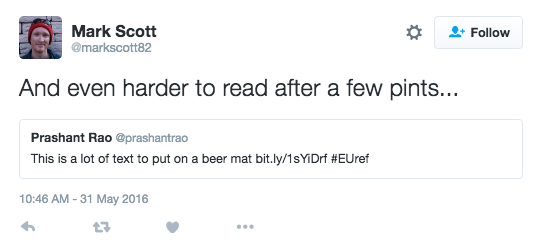 Others took offence to Wetherspoons introducing the mats, as the pub chain's founder makes a last-ditch plea to voters to back 'Brexit'.
While others said the mats' critics were "whining Lefties" and praised the chain for rolling out.
But Tuesday was not the first time Wetherspoons waded into the EU debate. Earlier in May, the company updated the front page of its website to include an information tab on the EU debate along with details on its food, drink and hotel offers.
Related