England football fans have clashed with police for a second day in the French town of Marseille ahead of tonight's Euro 2016 match.
Police fired tear gas at English fans, who were seen throwing bottles and trashing establishments in the historic port town on Friday.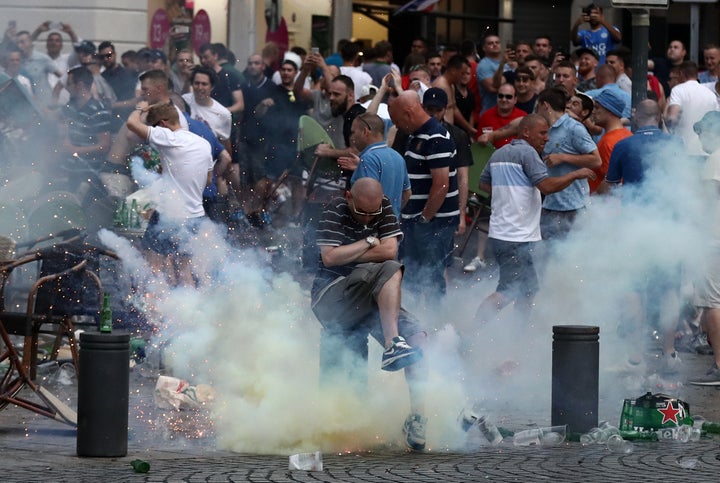 It is the second day that fans have clashed with police.
During Friday's incident, officers were wearing full riot gear as they marched towards the England fans, who ran down the street.
A video recorded at the scene shows "shocking behaviour" from fans who threw chairs outside a restaurant as a fire rages behind them.
Hundreds of fans were photographed drinking outside pubs in Marseille on Friday before the situation escalated between football supporters and police.
Police later charged at fans as bottles were thrown.
Article continues below pictures: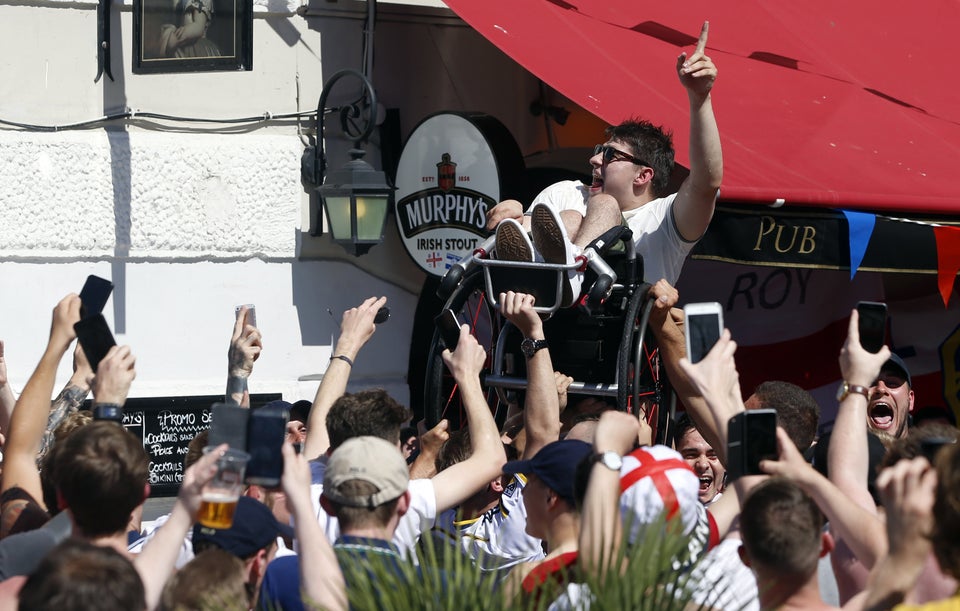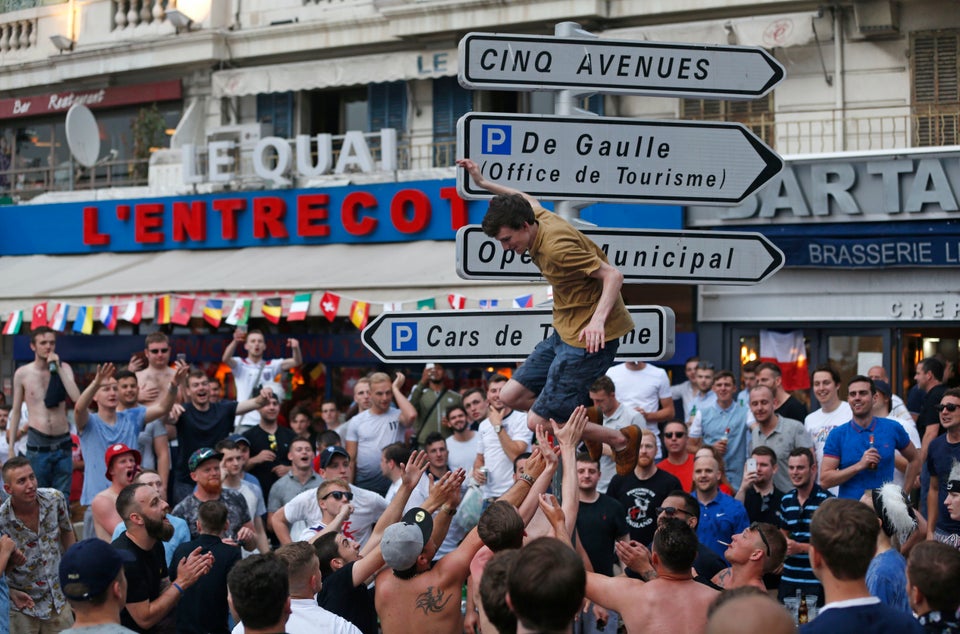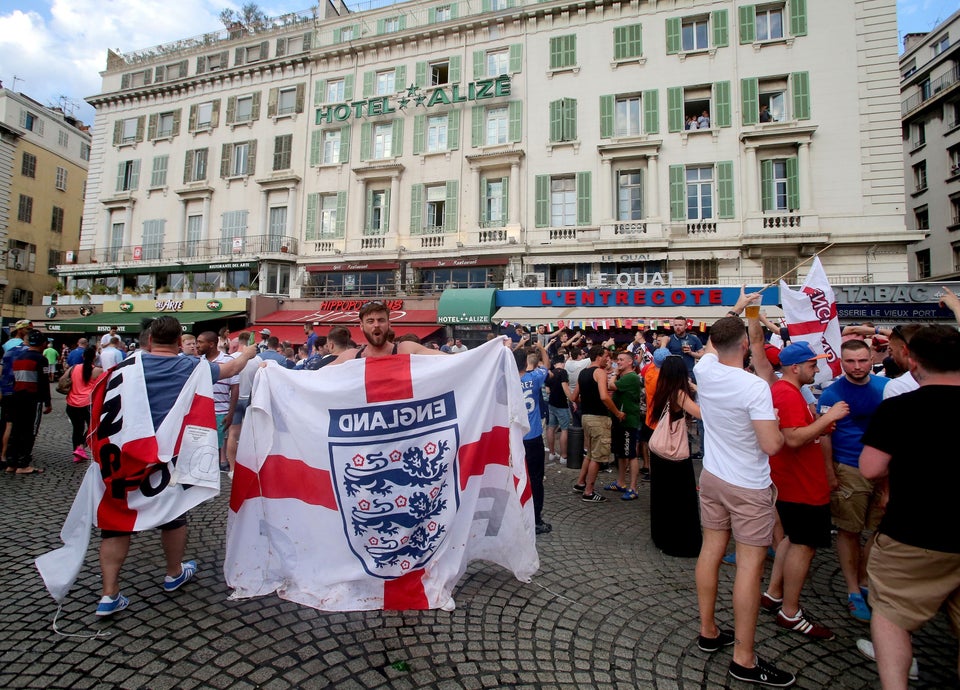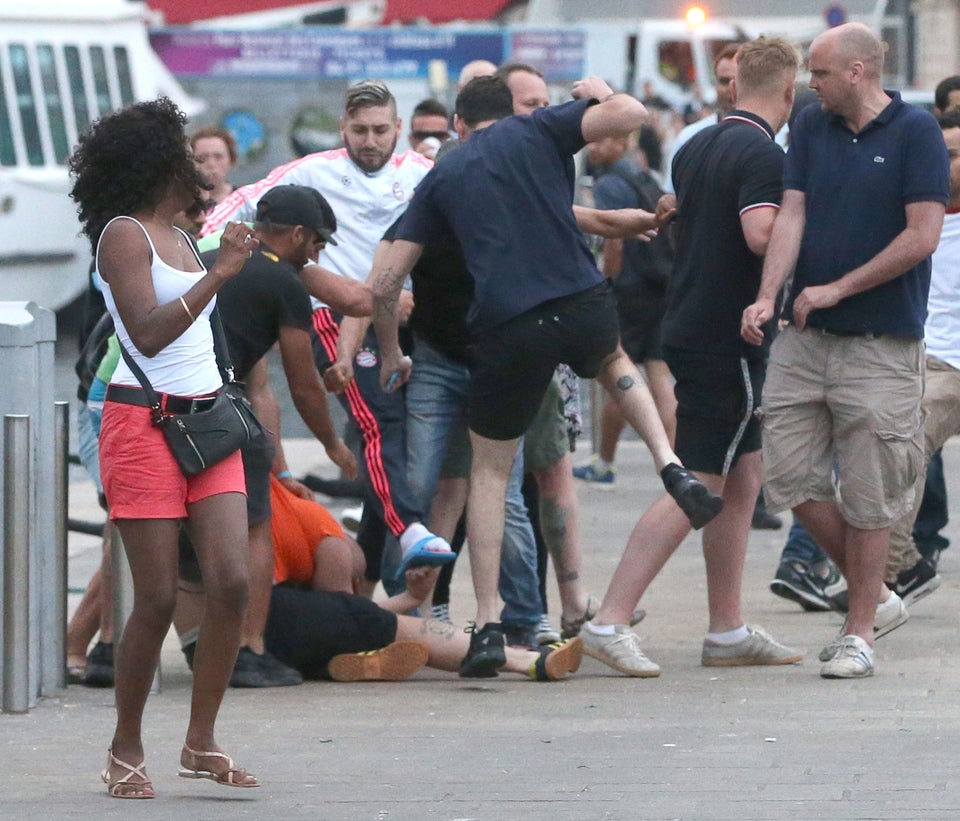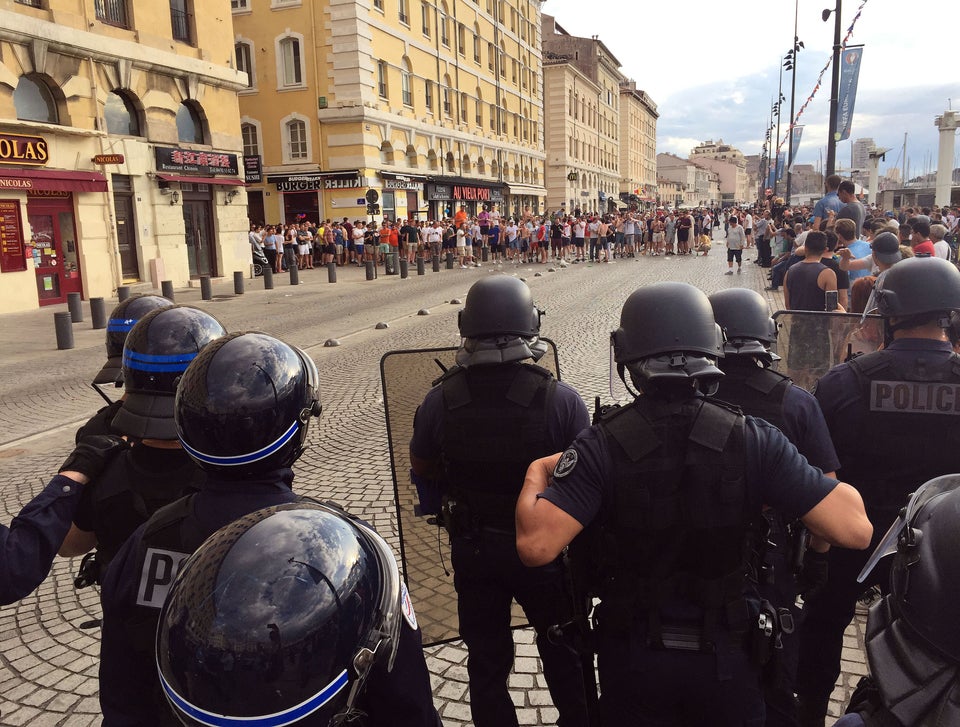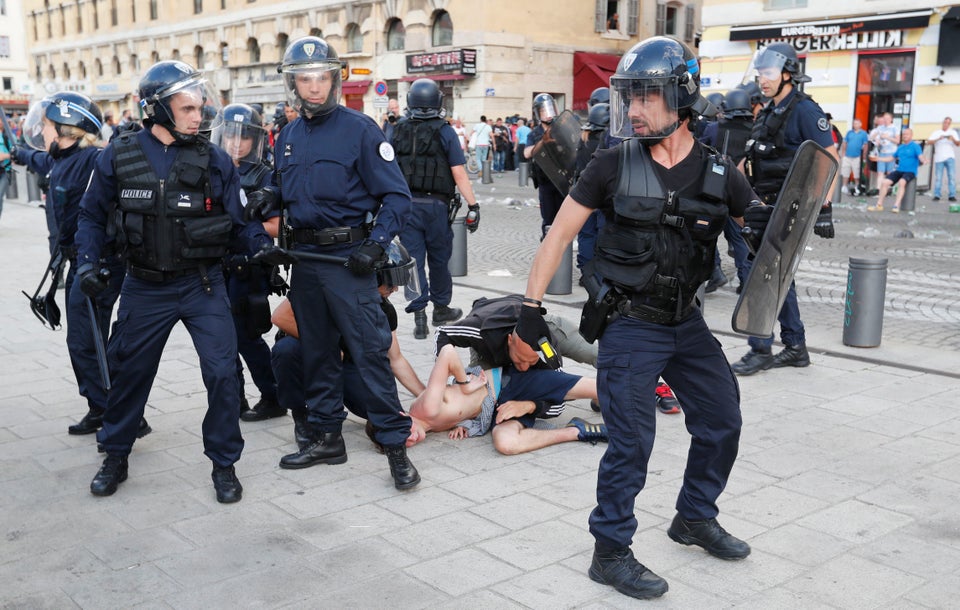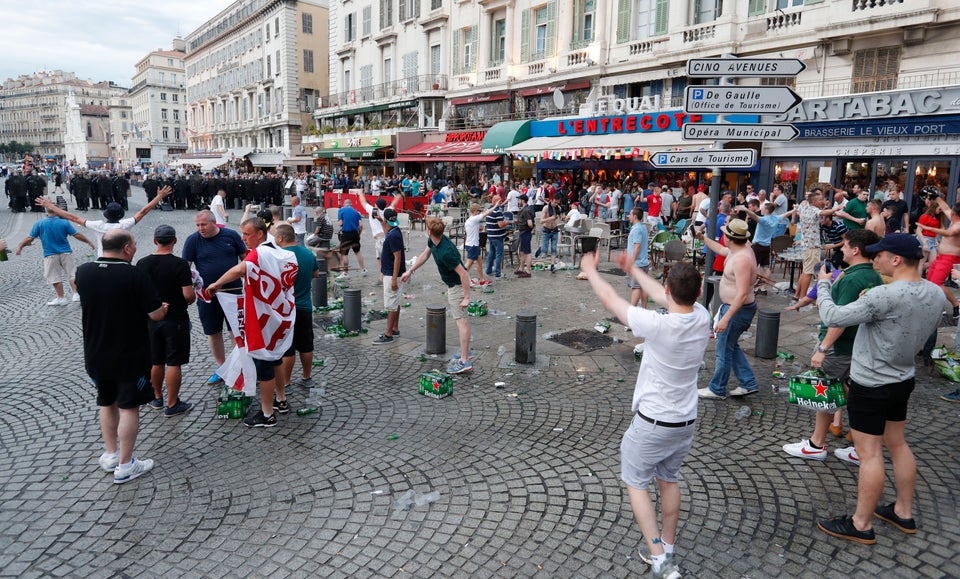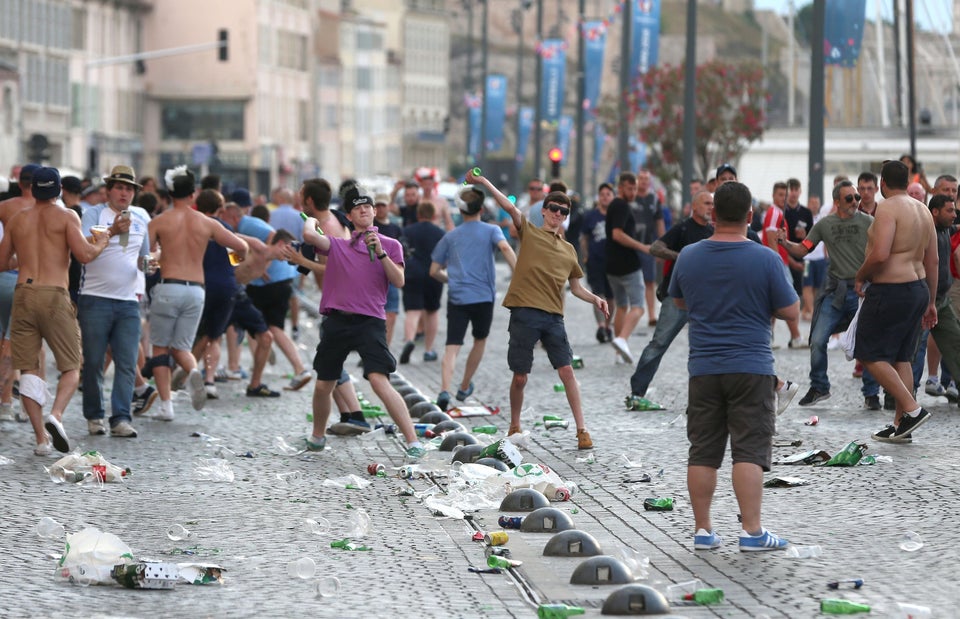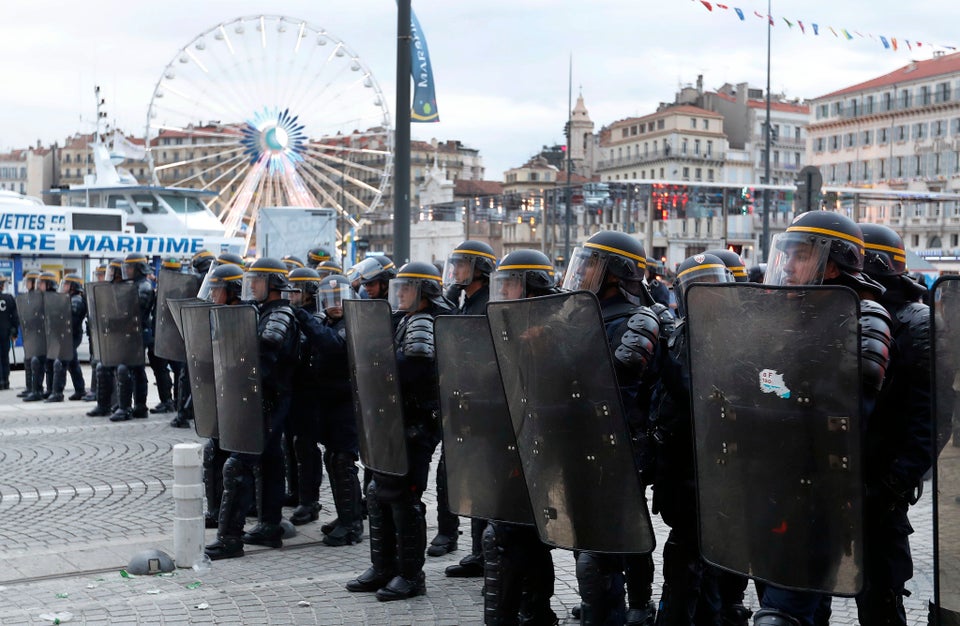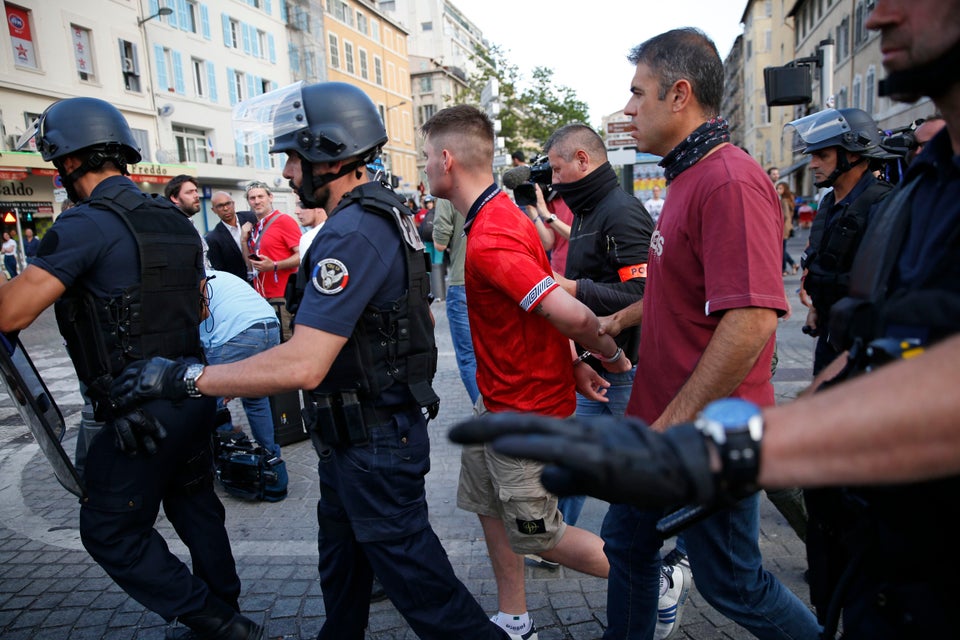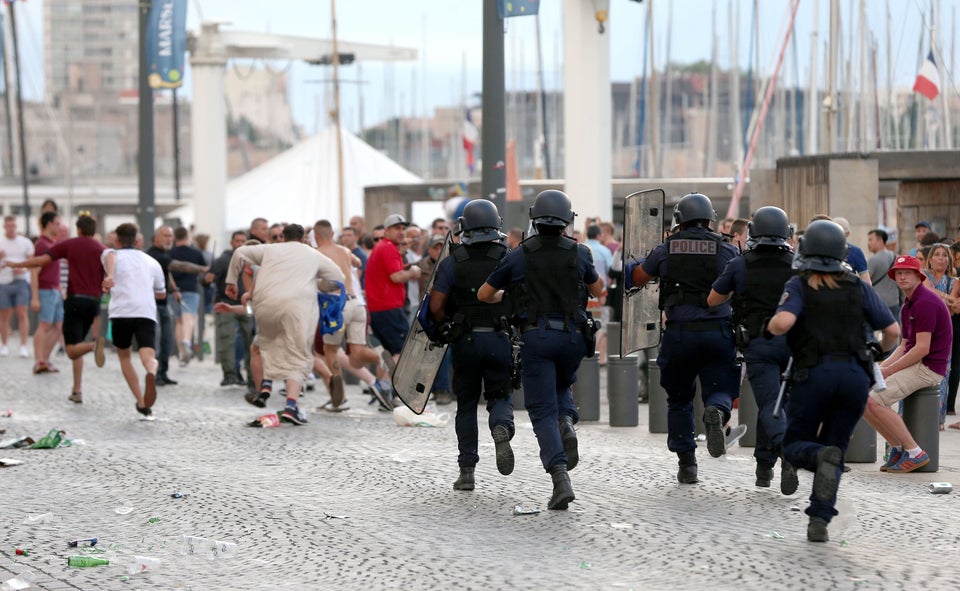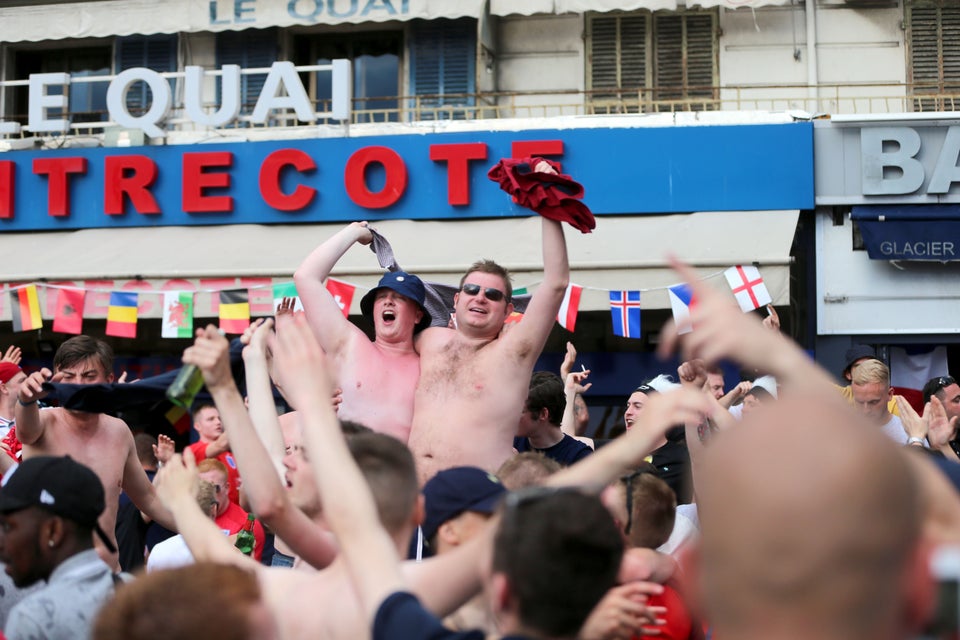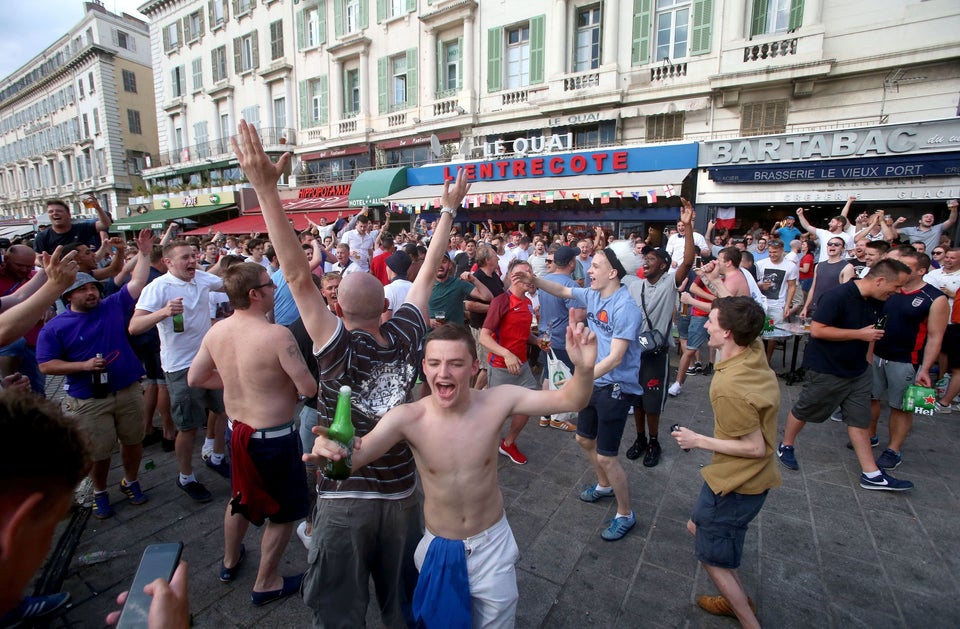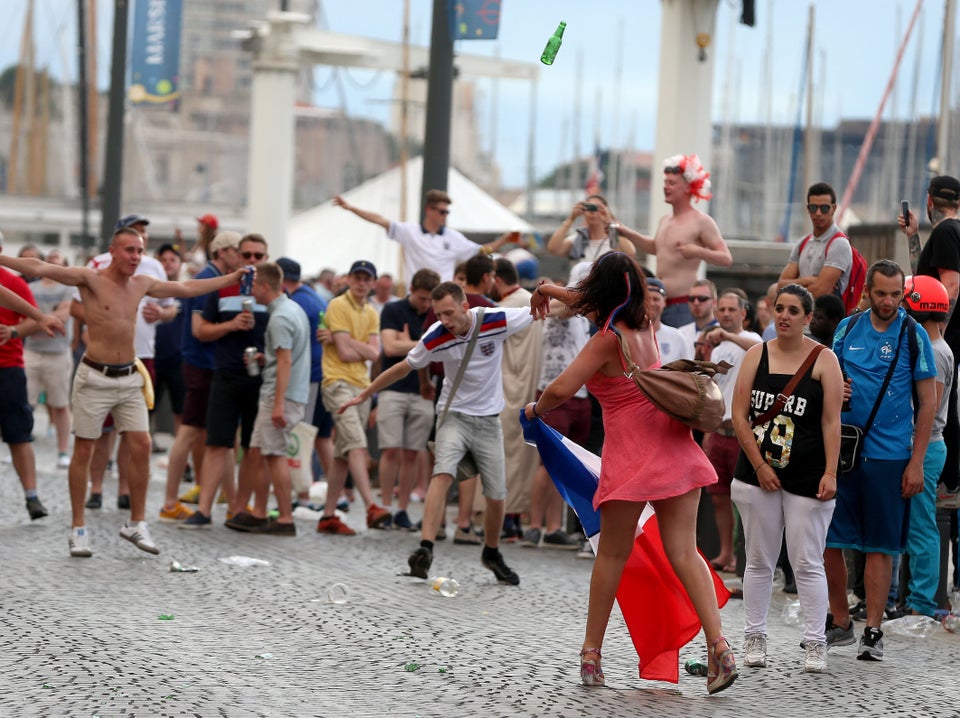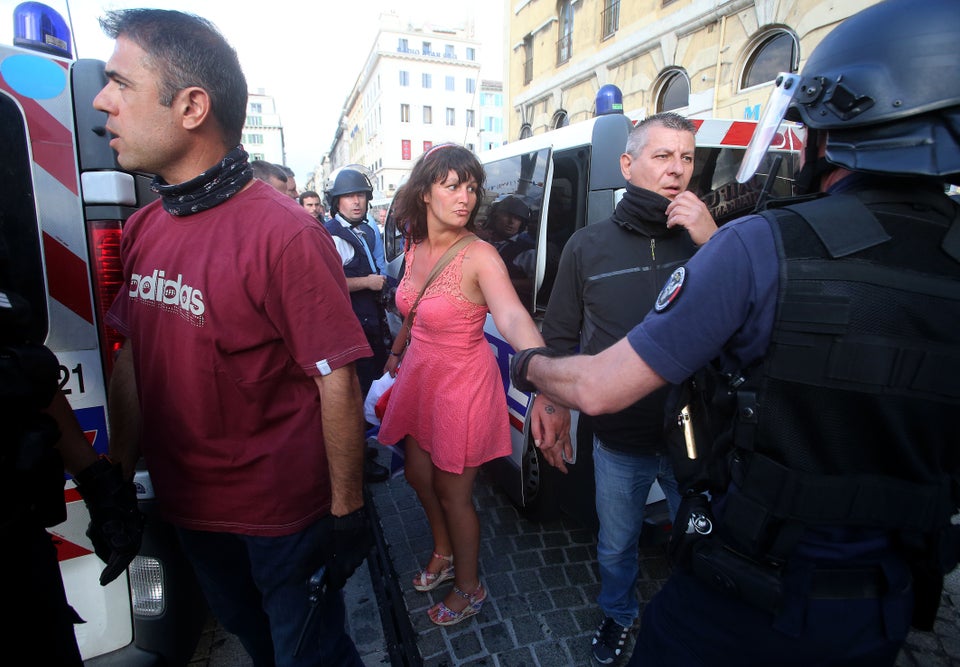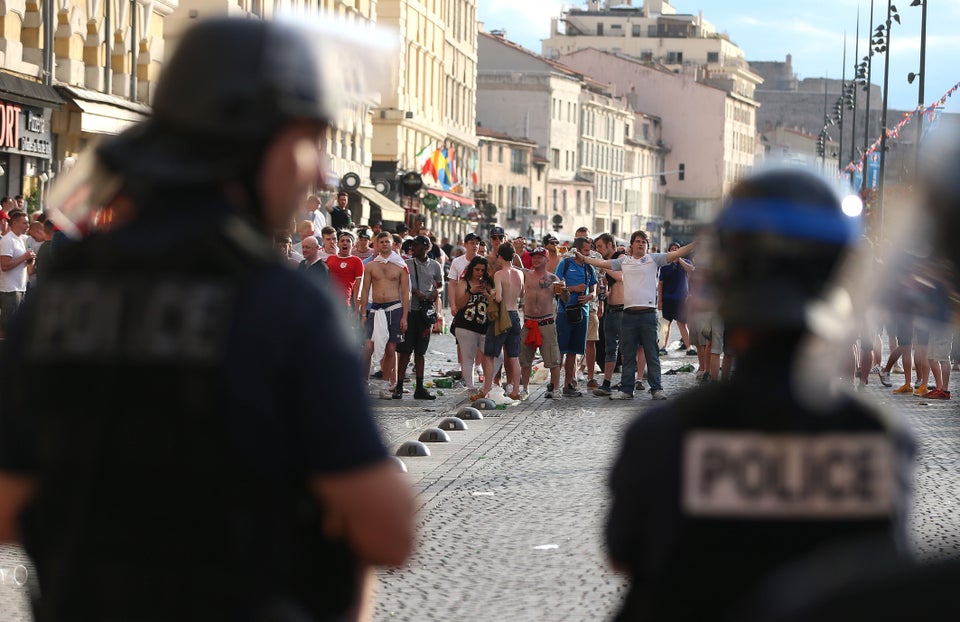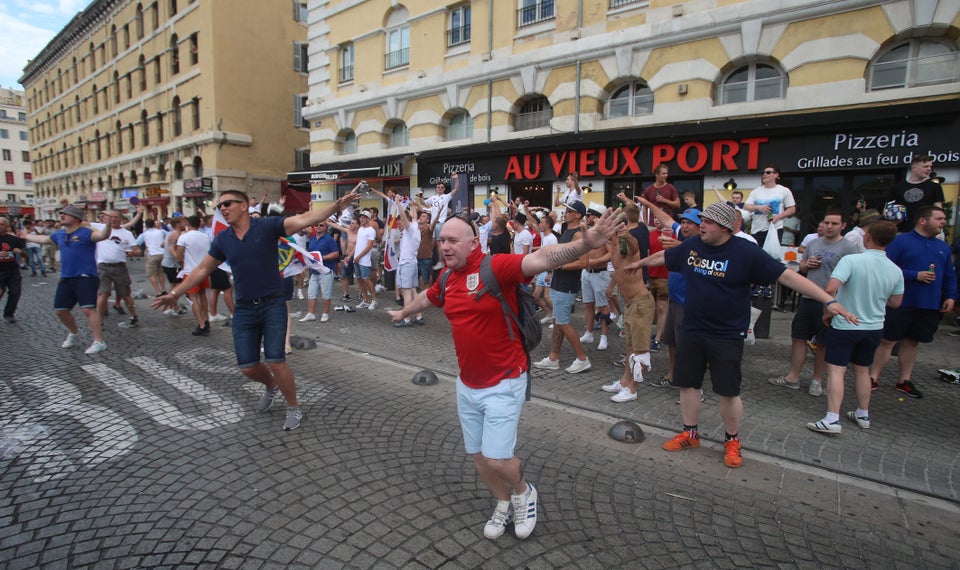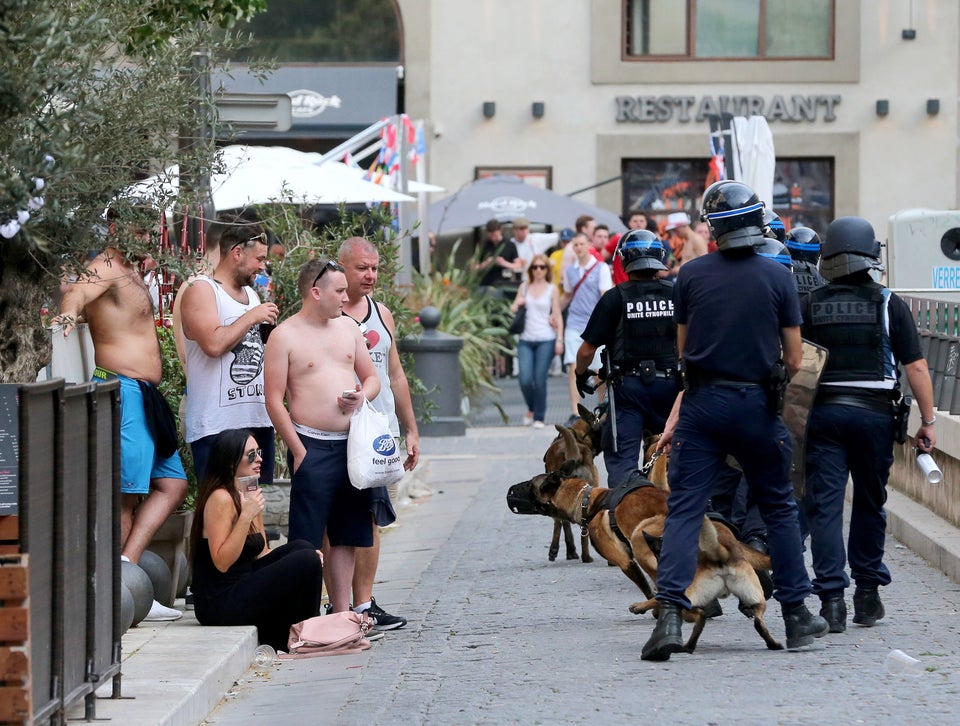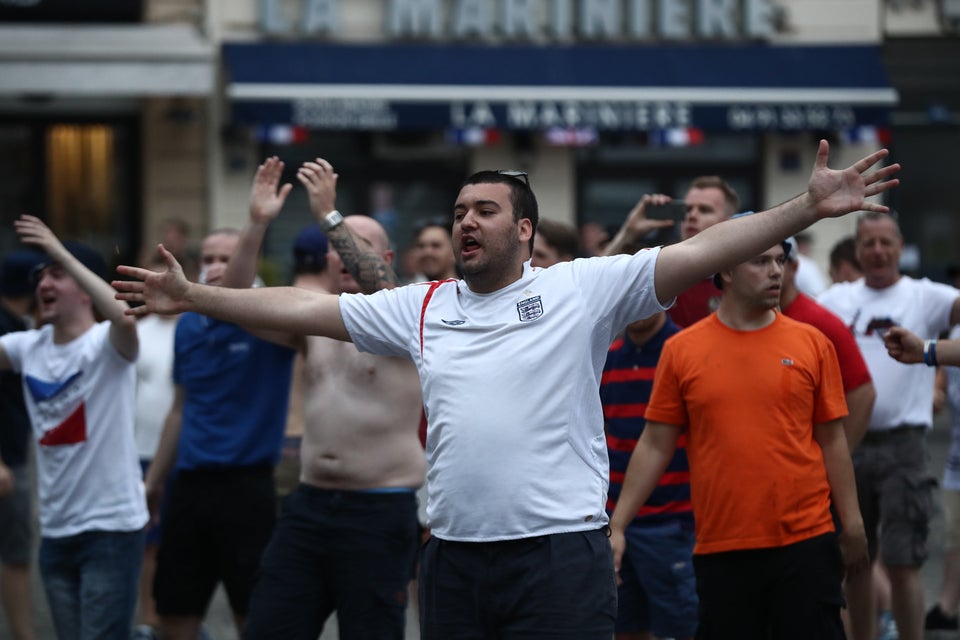 Carl Court via Getty Images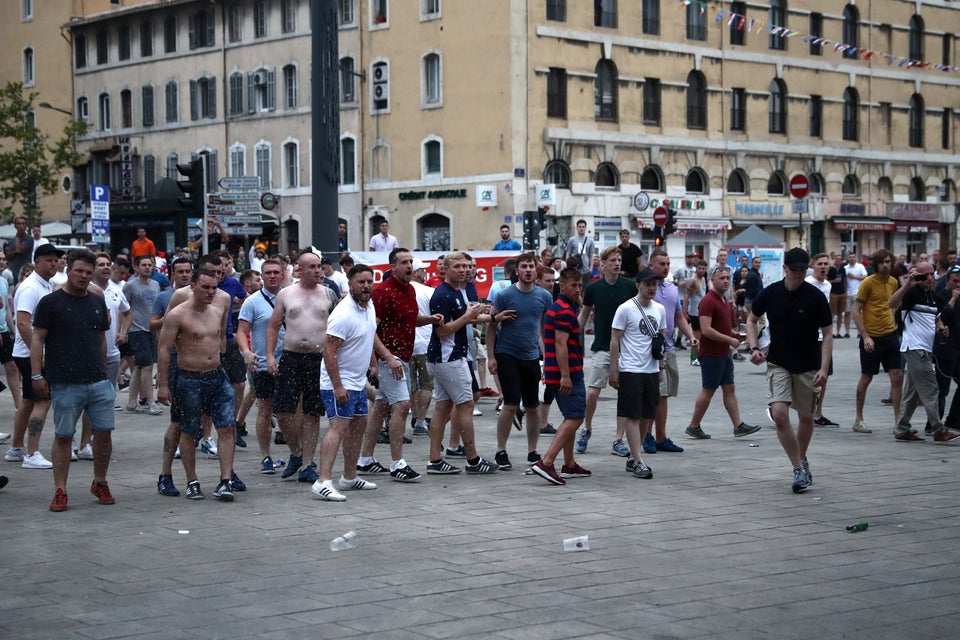 Carl Court via Getty Images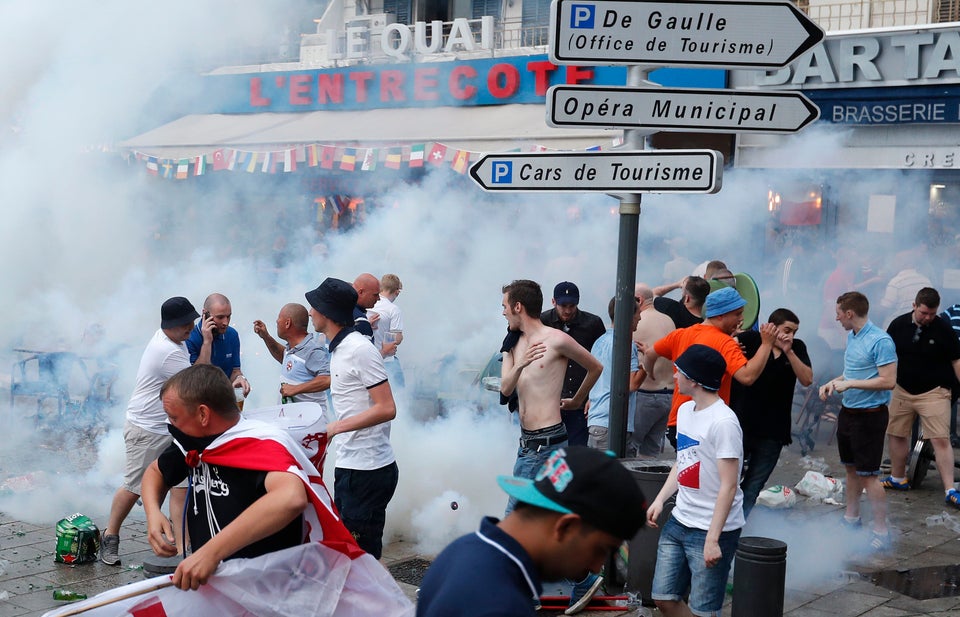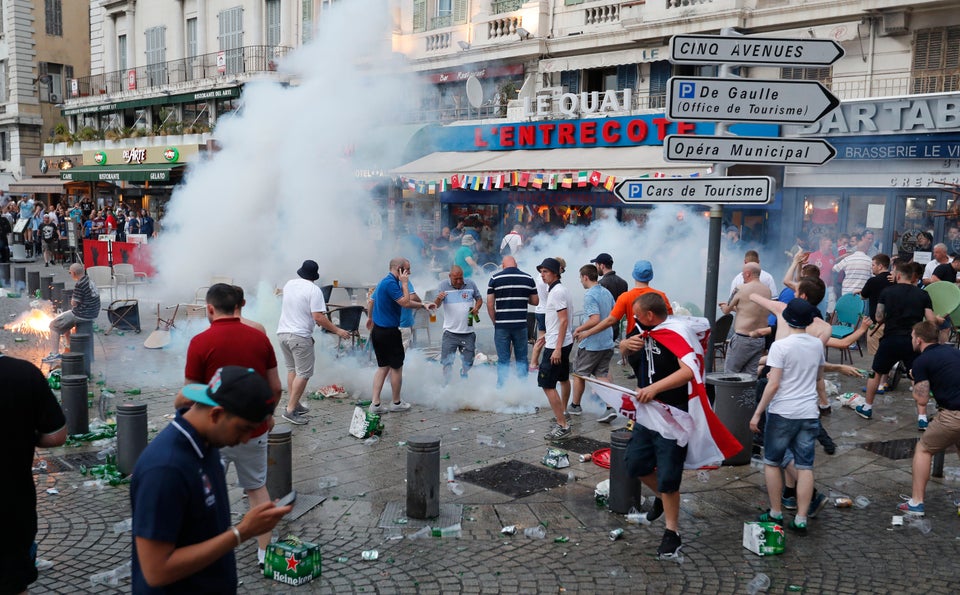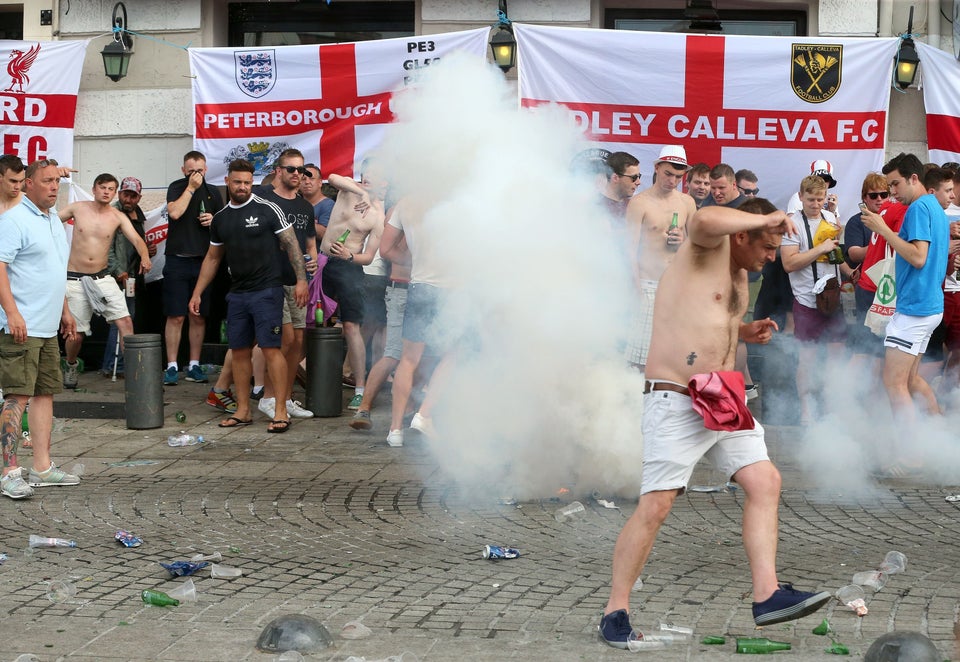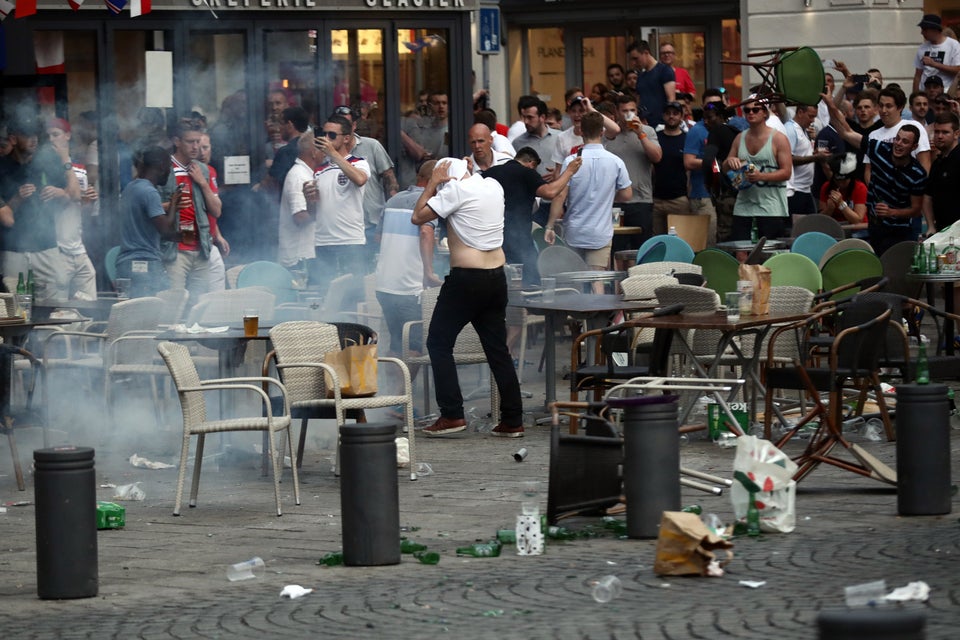 Carl Court via Getty Images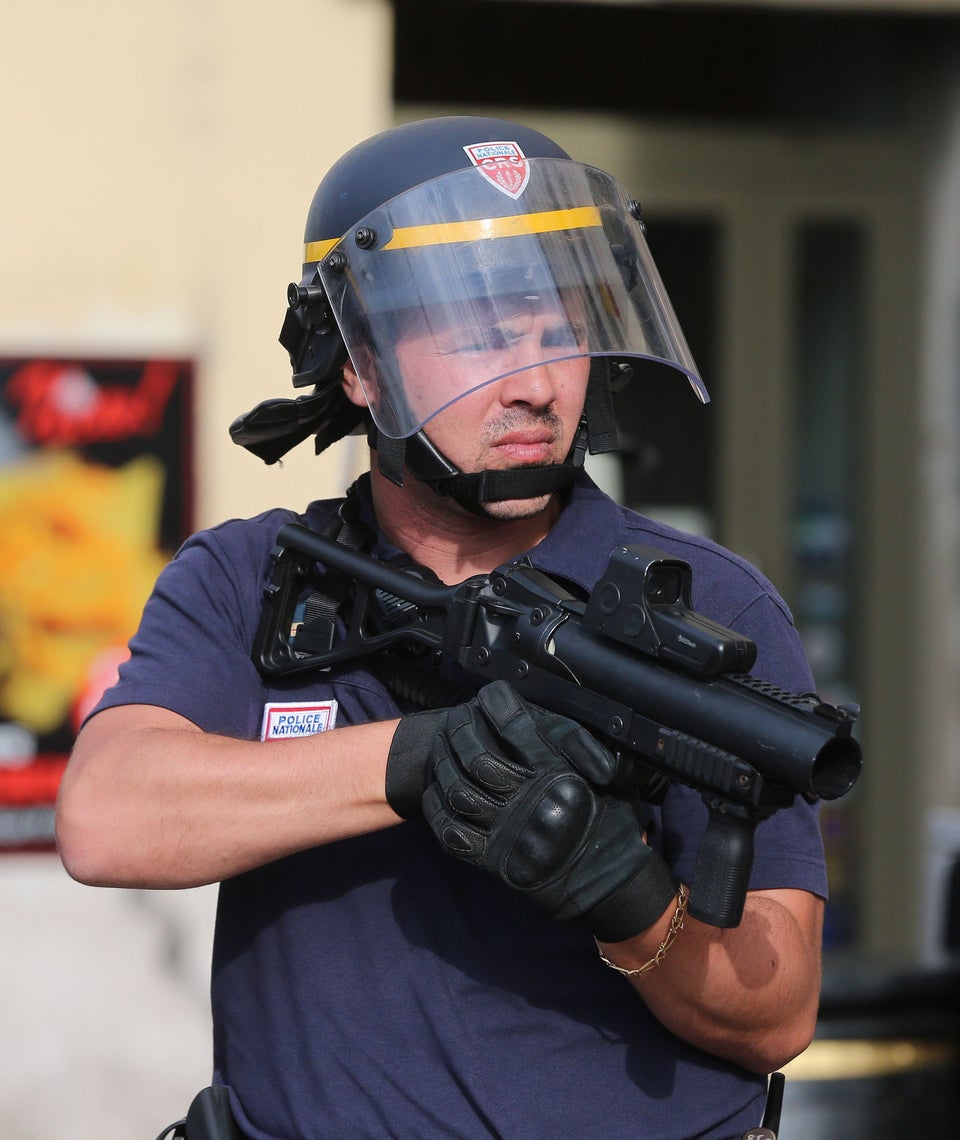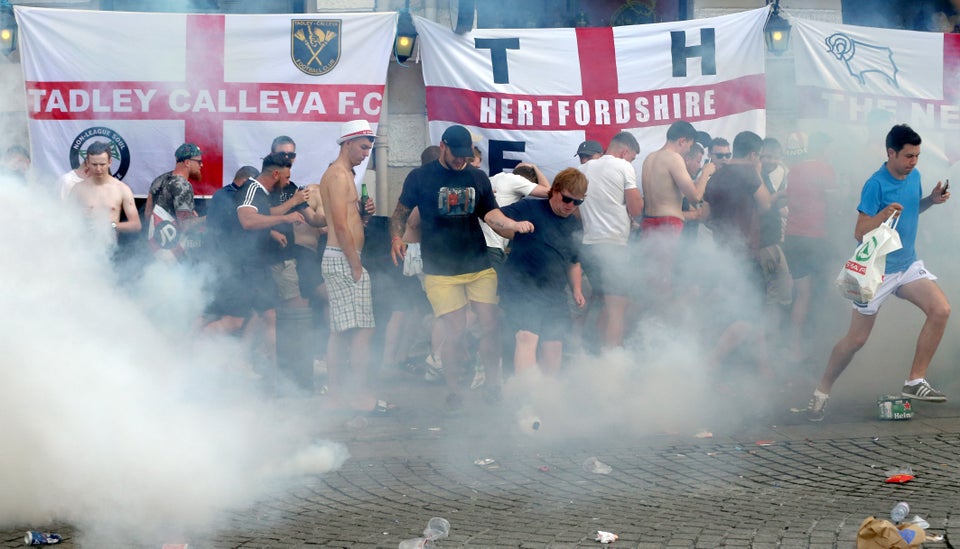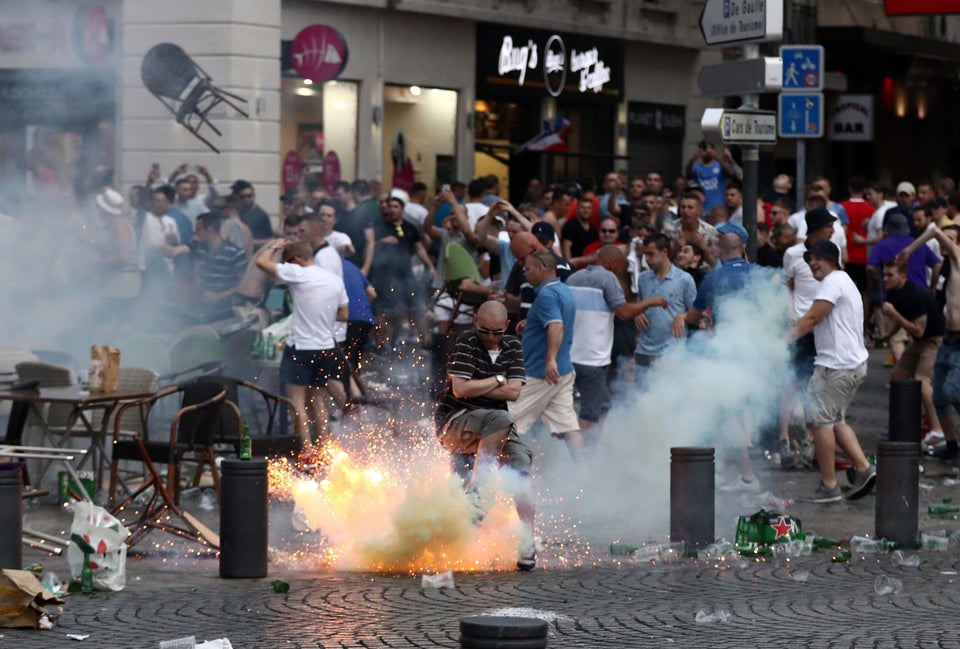 Carl Court via Getty Images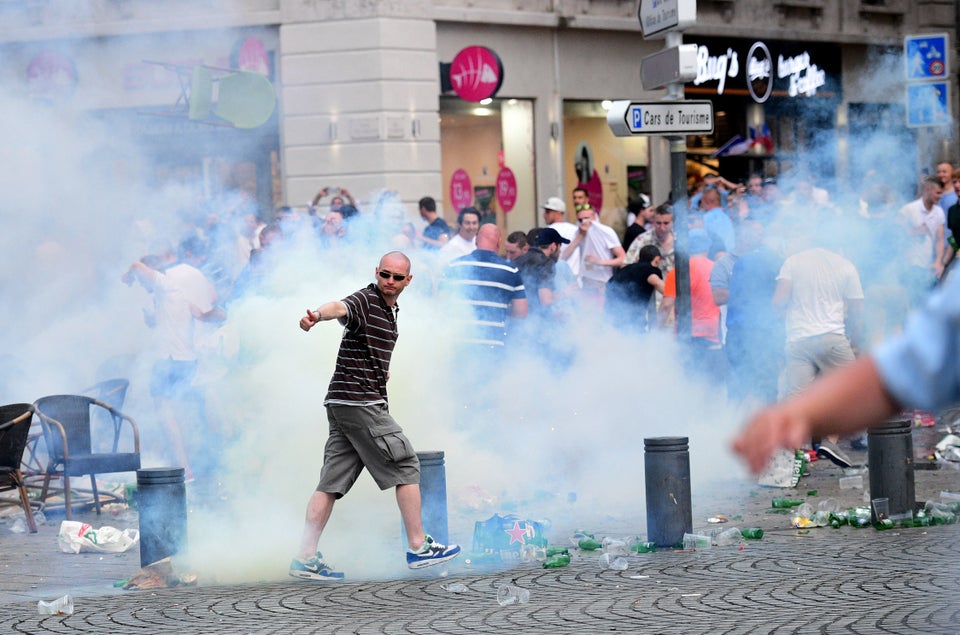 LEON NEAL via Getty Images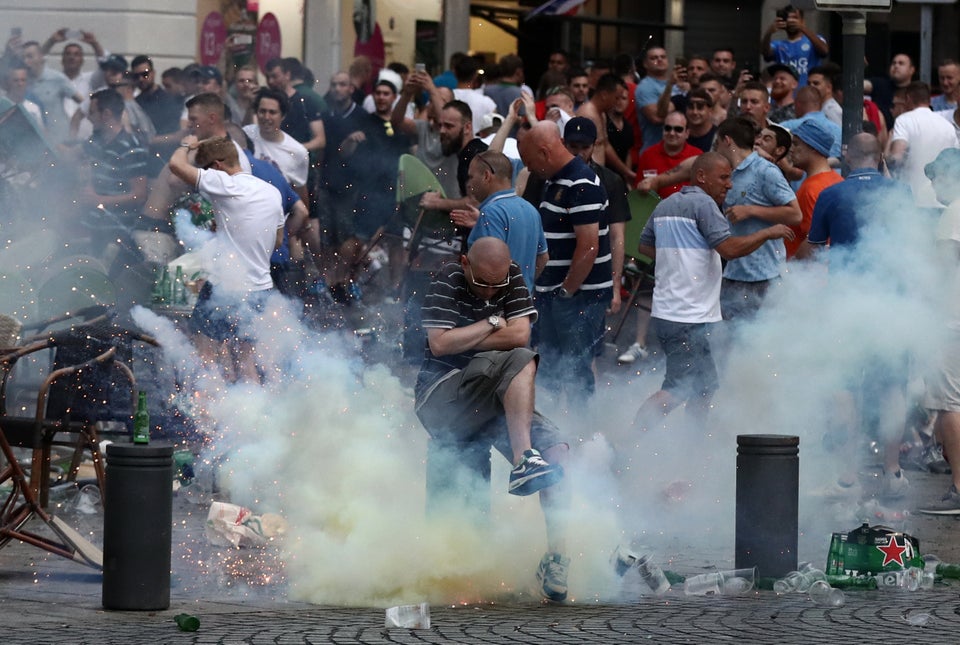 Carl Court via Getty Images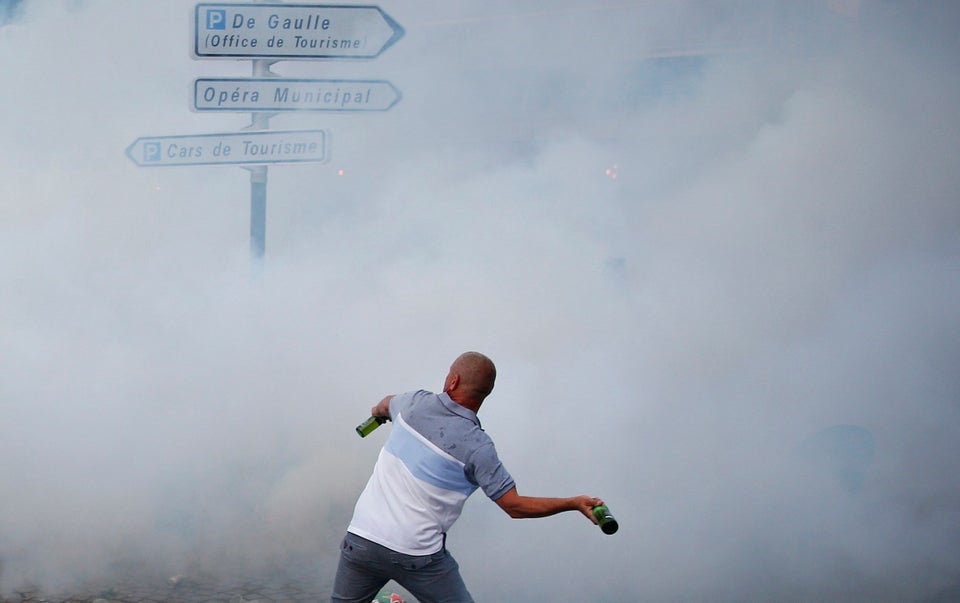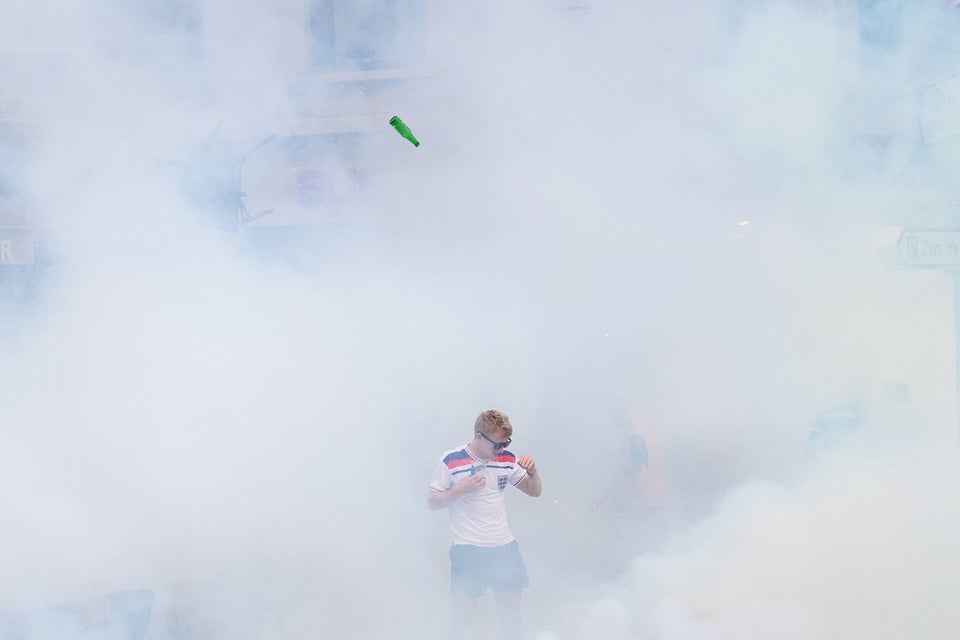 LEON NEAL via Getty Images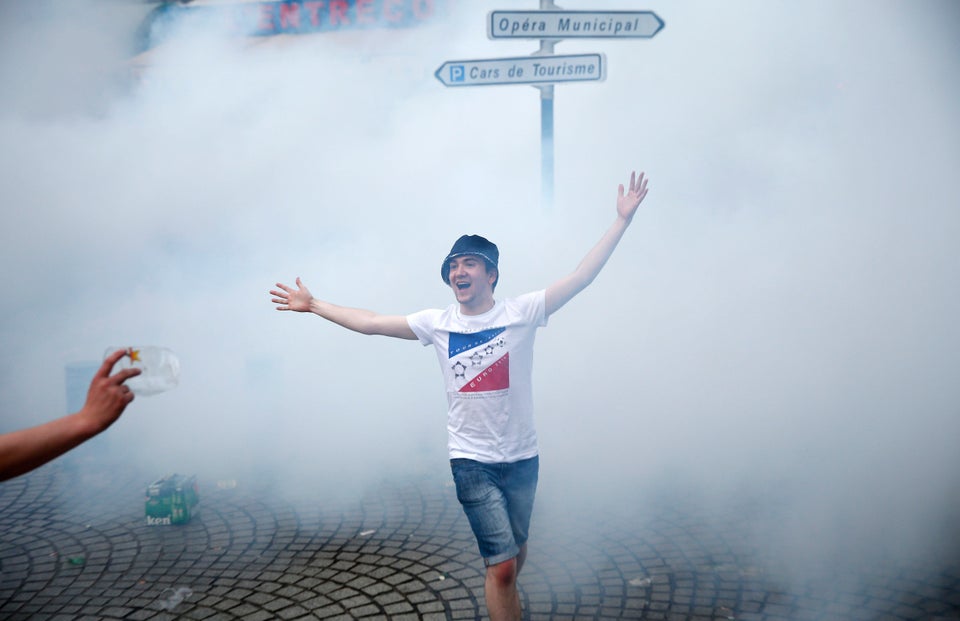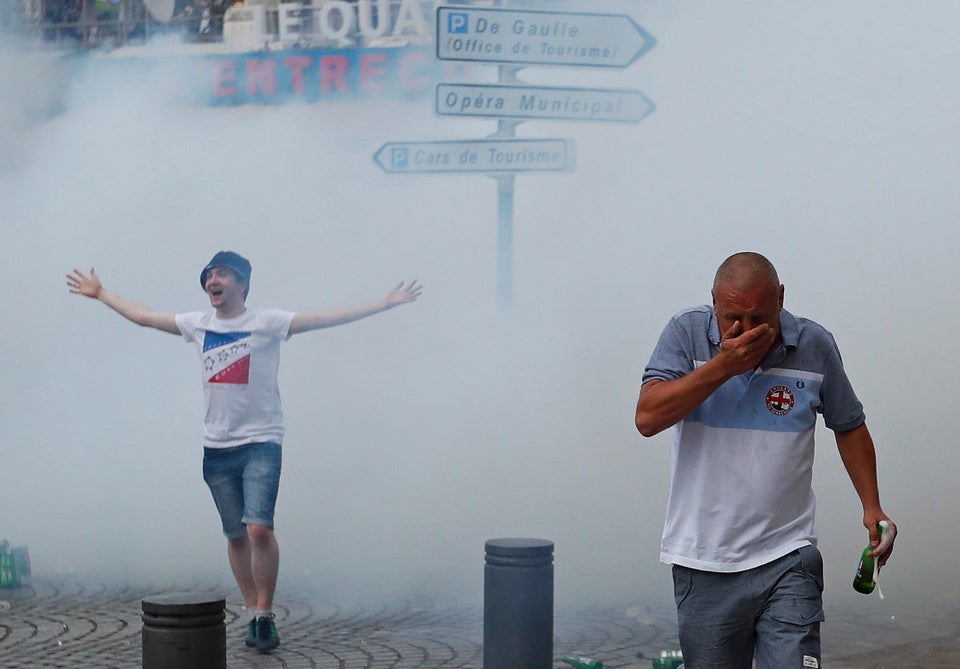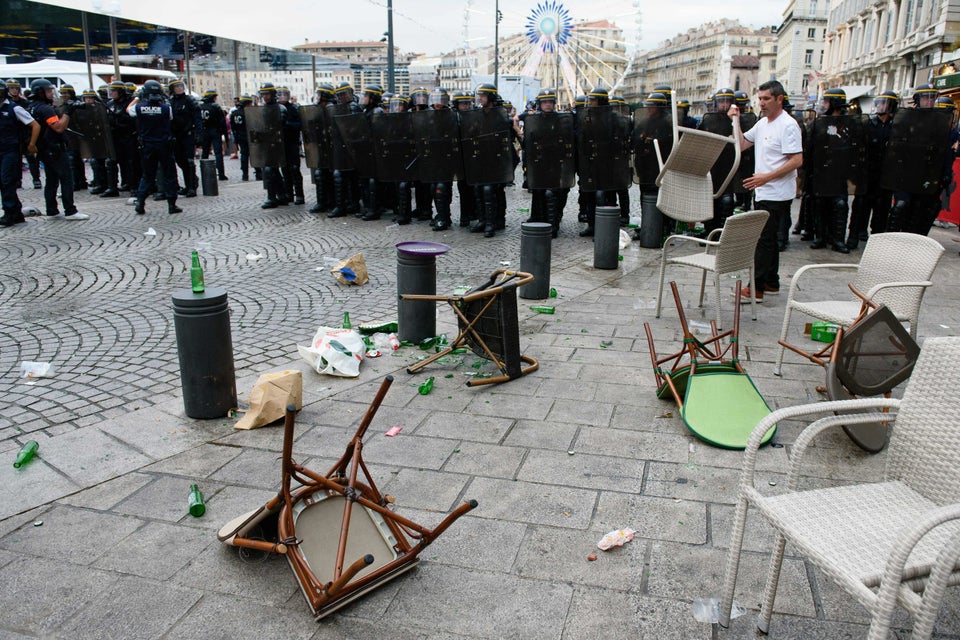 LEON NEAL via Getty Images
Following Thursday's events, two English football fans were arrested and an England supporter suffered a head injury after being hit across the face with a wooden chair.
Footage of the incident showed men hurling chairs, a brutal fist fight outside a McDonald's and chanting England fans surrounded by police officers with dogs.
It was reported the violence began after a man who appeared to belong to Marseille's large Muslim population was verbally abused by England fans as he walked past them, triggering French hooligans to attack them.
Footage posted to Twitter captured the carnage, with groups of men throwing chairs and fighting police.
A confrontation took place between locals and fans drinking outside Queen Victoria pub and O'Malley's, an Irish pub in the city's Old Port district, The Press Association reports.
There have been suggestions that a brawl kicked off after England fans verbally abused a local man who appeared to be a Muslim, the Mail Online reported.
Kevin Miles, the chief executive of the Football Supporters' Federation, said he England fans were drinking peaceably but a group turned out and tried to provoke them.
He told The Guardian: "It was all fine until, our understanding is, a group of around 30 to 40 locals turned up, I think with the intention of provoking the England fans to see if they could get a rise out of them.
"In those circumstances, it's the police's job to prevent a confrontation and they used French methods to do so, which we're not particularly used to."
Ambulances were seen arriving after police carrying riot shields moved in to separate the two groups and tear gas was used to clear the area.
Bars and restaurants have been banned from showing the games on large TV screens in a bid to stop fans gathering and improve security.
France has been in a state of emergency since the November terrorist attacks in Paris when 130 people died.