On Saturday evening, if the bookies have it right, Italy's entry will walk off with the trophy at this year's Eurovision Song Contest.
Francesco Gabbani - and his dancing gorilla - have an impressive lead at the bookies with 11/10 odds, but who is he, and how did he get here?
He released his debut album only three years ago, and it peaked at number 59 on the Italian Albums Chart.
He came to fame the following year, with victory in the Sanremo Music Festival. His song 'Amen' ended up going platinum in Italy.
He won the same festival the following year in the Big Artists section, with 'Occidentali's Karma', and it was soon announced that he'd be performing the song for Italy at the Eurovision Song Contest.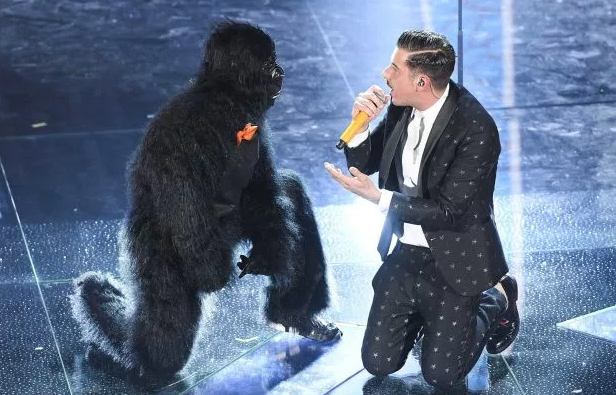 With Italy in the Big Five, Francesco automatically qualifies for the final on Saturday evening in Kiev, Ukraine.
'Occidentali's Karma' is translated as 'Westerners' Karma', and is intended as a mockery of westerners who believe they can take Eastern cultures and westernize them.
The song begins with a reference to Shakespeare's Hamlet, with the intention of highlighting how modern society faces temptations - he includes the line "anonymous selfie-addicted".
Even the comma in the song title is intended as a dig at the fashion for anglicisation of the Italian language. It's all a bit more complicated than we might, at first listen, realise.
The song will be the first song in Eurovision history to feature words in Sanskrit, while being the second entry to have words in Ancient Greek.
The song went straight to number one in the Italian music chart, and became Italy's fastest-selling single, as well as registering the highest number of weekly streams.
The gorilla? Inside is his choreographer Filippo Ranaldi. It refers to man's evolution from the ape, inspired by his reading of Desmond Morris's 'The Naked Ape'. Told you it was complicated.
The Eurovision Song Contest 2017 final will be streamed live from Kiev on Saturday (13 May) from 8pm on BBC One.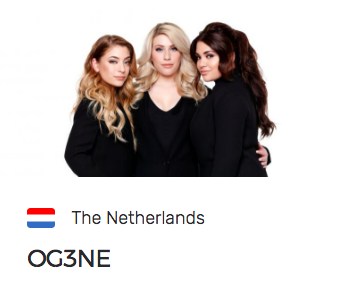 Eurovision 2017 Entries