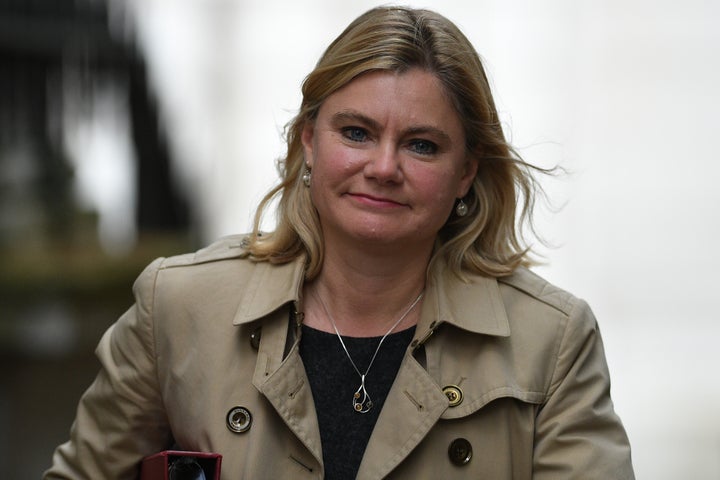 Every MP in England will see their local schools lose money under Theresa May's new funding plans, unions have revealed.
Even the Prime Minister's own constituency of Maidenhead will see cuts of £377 per pupil, while the Education Secretary Justine Greening's seat of Putney will lose £655 per pupil, according to an analysis by six unions, including the National Union of Teachers (NUT).
The Government spending plan, due to start in 2018, is an attempt to resolve "unfair" and "inconsistent" differences in school funding between regions.
An analysis for The Huffington Post shows that Labour areas are still the worst hit, but Tory heartlands will also suffer under the plan.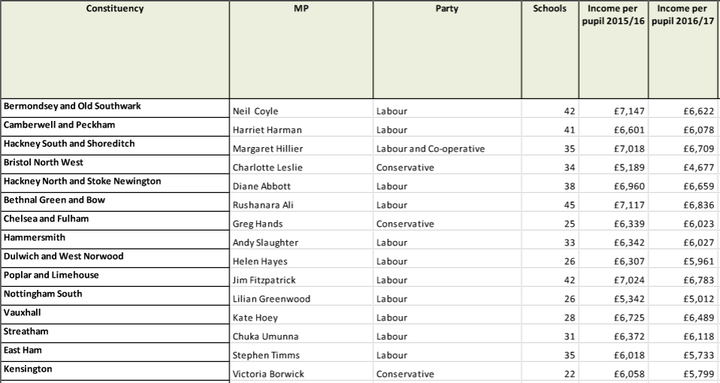 The NUT told HuffPost UK cash-strapped schools had hoped the new funding deal would be "an answer to their prayers".
But a squeeze on overall school spending meant instead there will be a "levelling down" of funding across the nation.
"To just straightforwardly reduce funding to a level the Government has itself admitted is unacceptably low is really shocking," it said.
Graham Brady, chairman of the Tory 1922 committee of backbench MPs, and Tory MP Huw Merriman, told HuffPost UK they were surprised to find the poorest schools in their constituencies would lose out.
The new deal will cause per-pupil losses of over £1,000 in the worst hit cases, a review by six unions, including Unite and GMB union, revealed on Monday.
Even the main protagonists in the school funding proposals will suffer under the scheme.
Chancellor Philip Hammond will see average cuts of £285 for each pupil in his constituency of Runnymede and Weybridge, while for Schools Minister Nick Gibb in Bognor Regis and Littlehampton the figure will reach £309.
Unite General Secretary Len McCluskey called on the Government to "stop the cuts and fully fund our schools and education services".
Tim Roache, General Secretary of the GMB, accused the Tories of "trampling over our children's life chances, and undermining hard-working school support staff".
"This is a wake-up call – we need funding for our future, not relentless and self-defeating budget cuts," he said.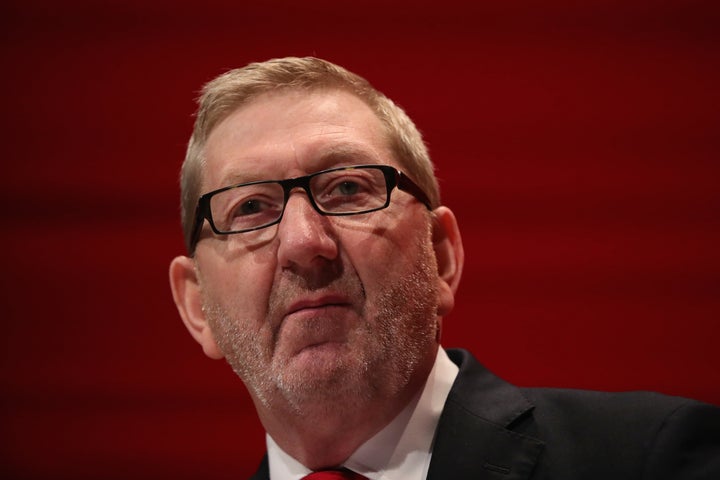 The NUT said reassurances from the Schools Minister that schools would not lose money in the new deal were now "proven to be false".
Brady, MP for Altrincham and Sale West, told HuffPost UK underfunded areas would lose out under the plan.
"Every secondary school in Trafford will lose funding, even through it is one of the places famously underfunded for education", he said.
"The whole point was to even out historical disparities."
Merriman, MP for Bexhill and Battle, told HuffPost UK the new formula would hit rural schools in his constituency.
"More schools are worse off than better off. I'm still struggling with the overall objective of what this is seeking to achieve", he said.
"I'm now going back to the Schools Minister to say: 'I don't get this and I don't think it's particularly fair'."
The Department of Education spokesman said: "These figures are fundamentally misleading. School funding is at its highest level on record and will be over £40bn in 2016-17. They have completely ignored the fact that as pupil numbers rise so will the amount of money schools receive. To suggest that we are taking money out of the system is simply incorrect. What the unions are doing is blurring two separate debates – the total level of funding for schools and the distribution of that funding.
"We have set out proposals to end the historic postcode lottery in school funding. Under the proposed national schools funding formula, more than half of England's schools will receive a cash boost in 2018-19. This will help to create a system that funds schools according to the needs of their pupils rather than where they live - disparities in the current school funding system mean a school could get 50% more if it were situated in another part of the country. We have also announced further investment of £190million to provide more support to underperforming schools and ensure the number of good school places continues to rise.
"However, we recognise that schools are facing cost pressures, which is why we will continue to provide advice and support to help them use their funding in cost effective ways, including improving the way they buy goods and services, so‎ they get the best possible value for their pupils."