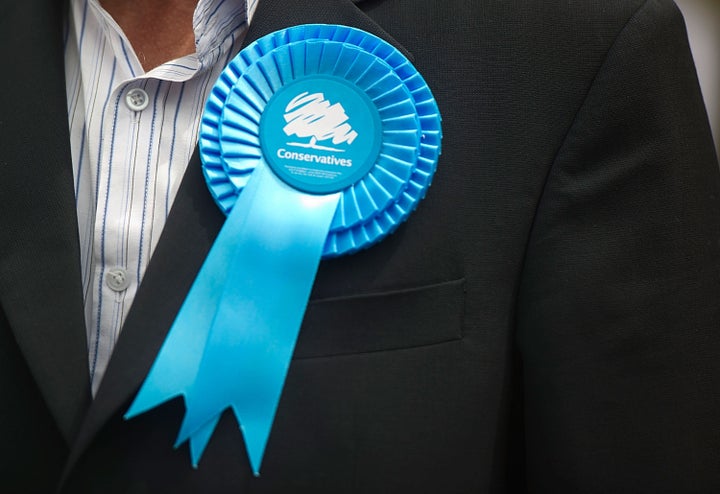 The Conservatives are stepping up their candidate selection process - triggering speculation that Rishi Sunak could call a general election in spring next year.
Party chairman Greg Hands has told MPs that their operation is being "accelerated" in key seats.
Sunak has until January 2025 to call the next general election, but most political observers believe it is most likely to take place in October or November 2024.
But in an email seen by HuffPost UK, Hands says the Tories need to "rapidly increase the number" of would-be MPs chosen to fight in target areas, raising the prospect that Sunak could go to the country earlier next year.
He has set the target of having 100 candidates in place by the time of the Conservative party conference in October.
His email to Tory MPs says: "We all know the importance of giving our prospective parliamentary candidates the time they need to increase their name recognition, build their local profile, and hit as many doorsteps as possible up and down their constituencies.
"Having as many in place, as early as possible, is a vital step in our election readiness."
Hands says "the first tranche" of parliamentary constituencies will be advertised to the Tories' approved list of candidates on April 17.
The Tory chairman adds: "Following this there will be a steady pace of further tranches which will open leading up to party conference this autumn.
"By this time, it is my intention that the party has 100 prospective parliamentary candidates in place.
"These initial tranches will focus on constituencies where a Conservative member of parliament is retiring as well as opposition seats which will be a priority at the next general election.
"Where selections neighbour your own constituency, CCHQ will ensure you're kept fully informed, so you can welcome and support your colleagues once selected."
HuffPost UK revealed two weeks ago that Tory ministers were being ordered to "devote three full days" to political campaigning ahead of May's local elections.
After that, they must set aside "one full day a month" for the same purpose until the general election.
The Conservatives' need to rapidly sign up parliamentary candidates has been made more urgent by the large number of MPs quitting at the next election.
So far, 26 Tories have announced they are standing down, as has Matt Hancock, the former cabinet minister who lost the Conservative whip after going on I'm A Celebrity.