An artist who found her robin redbreast Christmas card banned on Facebook for its apparently "sexual" nature has been lifted by a groundswell of support.
Jackie Charley was uploading images for a pack of handmade Christmas cards to her Facebook shop when the social media giant blocked them, stating in an automated message: "It looks like we didn't approve your item because we don't allow the sale of adult items or services (e.g. sexual enhancement items or adult videos)."
Charley told HuffPost UK she was left "absolutely nonplussed" by the move, adding she hadn't even used the term "redbreast" when uploading the image of the robin.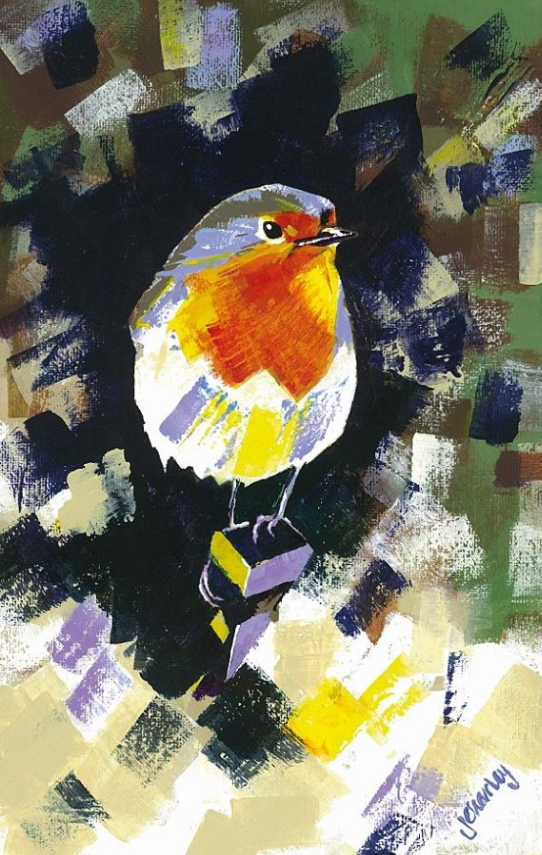 She said: "I couldn't believe it, my first response was that this had got to be a mistake. What on earth? I tried several times to upload them and then I was like, 'what do I do?'
"I felt frustrated and powerless, it was a David and Goliath situation."
Charley, who is a carer for her husband as he has been unable to work for nine years through ill health, began diverting customers to her Etsy shop and posted news of the ban on her regular Facebook profile – attracting what has grown to be global interest.
The images were suddenly approved on Friday evening and now the 52-year-old, who lives in the Scottish borders, has been inundated with orders from as far afield as Australia and Canada.
She said: "I've got people who are hopping mad that Facebook can put a stranglehold on the little man like me, while they carry on with life in their ivory tower.
"I've even had people ask if they can upload the picture in solidarity against Facebook."
The mother-of-two has not yet been contacted by Facebook about the decision to allow the images, though the company told HuffPost UK: "Our team processes millions of images each week, and occasionally we incorrectly ban content, as happened here. We approved Jackie's post as soon as we became aware of our mistake, and are very sorry for the inconvenience caused."
Facebook has often raised eyebrows over its decisions to ban and sanction certain images on its platform.
The post, featuring an image of a naked girl running from a 1972 strike in Vietnam, was later reinstated after a global outcry.