Got dating app fatigue? Facebook has decided to shake up the market, with a new dating service to rival Hinge, Bumble and Tinder.
The social media giant has launched Facebook Dating in the UK – at a time when we're in a tiered lockdown system and many people can't go to pubs and bars. A bold choice.
The service allows users to create a separate dating profile, independent of their main Facebook page or Instagram account. You'll then be shown potential matches – from friends of friends, or people not in your friend/follower circle.
The algorithm won't suggest your Facebook friends as potential matches – unless you choose to use 'Secret Crush'. Each user is allowed to select up to nine of their Facebook friends or Instagram followers who they're interested in.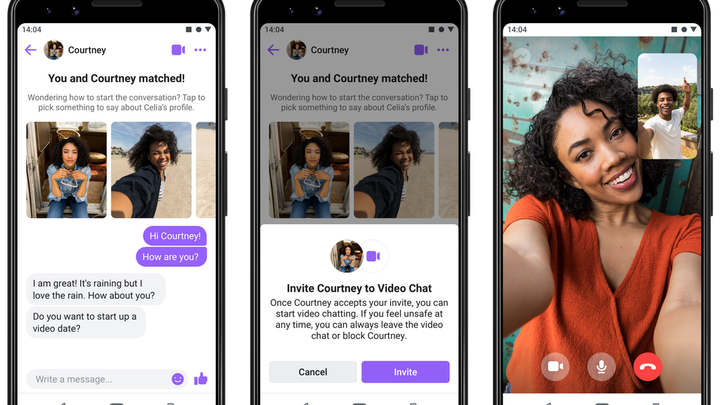 If your crush adds you to their Secret Crush list too, you'll be matched. If your crush doesn't use the service, doesn't create a Secret Crush list or doesn't put you on their list, then they'll never know you've entered their name.
It all sounds a bit playground-esque – the name Secret Crush alone is giving us serious throwbacks to reading Mizz magazine – but Facebook says there's been more than 1.5 billion matches since the service launched in other parts of the world.
It still begs the question of whether we need another dating site. But, Facebook claims it's in a unique position to offer something different.
The dating service gives users the option to share Facebook or Instagram stories on their dating profile, allowing you to show off your personality and giving you a deeper insight into potential love interests.
There's also the option to quickly move onto a virtual date, by simply tapping the 'video chat' icon, potentially ending painful back and forth messaging.
Who knows if the service will be a hit among Brits, but we spend so much time using social media anyway, if nothing else, it's entertainment for lockdown 2.0.