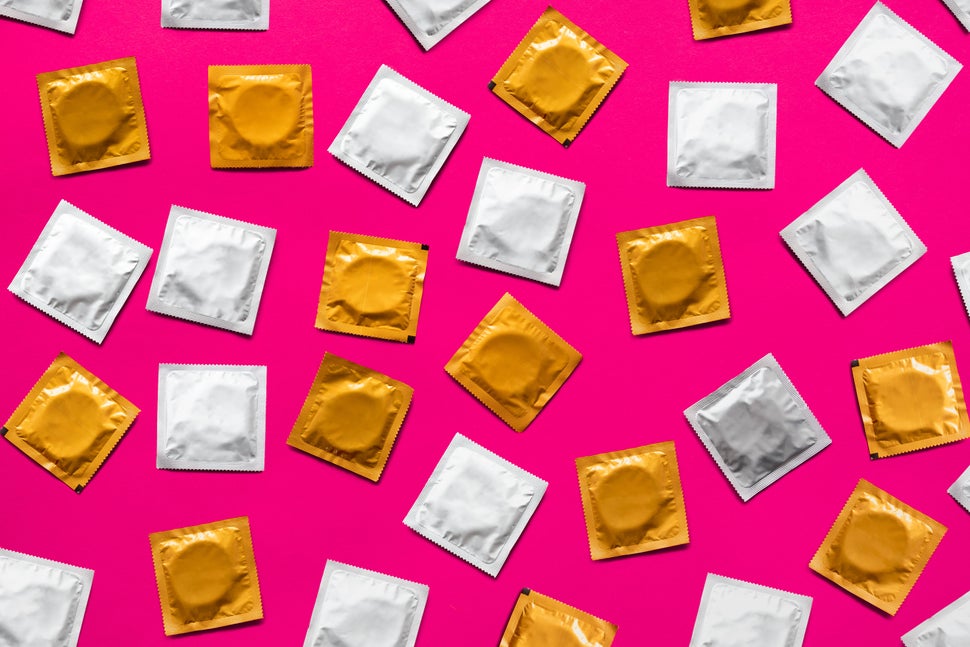 You're reading Sex Diaries, a HuffPost UK Personal series about how we are (or aren't) having sex. To share your story, get in touch on ukpersonal@huffpost.com.
Back in May, when lockdown measures relaxed and it was possible to see people outdoors again, I thought life would start to feel a bit more normal. But, several months down the line, the truth is it still hasn't.
After the mass exodus of my flatmates out of London, I spent two months furloughed and alone. With the extent of my daily interactions with others limited to video calls and short conversations with cashiers in Tesco, there was nothing I craved more than real human contact. It goes without saying, but there's only so much joy you can get from passing fruit and veg over a counter, so after weeks spent daydreaming about doing dreadful things like hugging and holding hands, I was glad to see my boyfriend. Even if it had to be in a park.
The relief didn't last. We saw each other in what seemed like every public space in the city, and with every royal park we visited, my frustration grew. As expected, we weren't very good at upholding the two metre rule, and I knew there was only so long sheepish kisses outside my building and feeling horny in St James's Park would suffice — so I tried talking about it.
After several charged conversations about changes to guidance, social bubbles, and seeing each other indoors — all which boiled down to me wanting to be intimate again, but he and his flatmates feeling uncomfortable with the prospect of mixing indoors — we broke up.
"If having a relationship in this climate is so difficult, surely it's a terrible idea to look for a new one. Or worse yet, something less."
Although it wasn't the only reason we separated, after so long alone sex, or at least a conversation about it, felt as necessary as it did taboo. I knew what I wanted flouted public health guidance and I understood his reluctance, but at the time I didn't understand why morality only kicked in at the entrance to my flat.
But navigating intimacy right now is difficult. We each have our limits, and few of us are immune to the moral dilemma. It's just that nobody wants to admit it. I've never considered myself needy or unprincipled, but the fact I still want to date during the worst of our times is telling. Post-break up, I'm at a stage where ordinarily, I'd throw myself back into dating. But given even seeing close friends and family has been complicated by the fact we're all walking incubators for a virus with no cure, I'm conflicted.
If having a relationship in this climate is so difficult, surely it's a terrible idea to look for a new one. Or worse yet, something less; because now there's a particular weight that comes with wanting something casual. As if only the strength of feeling that comes with 'actually' being in love comes close to justifying putting lives at risk.
The Government seems to agree, because even with cases on the up and restrictions tightening, those in 'established relationships' have now got the cabinet's stamp of approval if they want to be intimate again. But for the rest of us, it's not as straightforward. At least when there were clear protocols about staying two metres apart and keeping interactions strictly outdoors, it was as plain as day that sex, never mind casual sex, was out of the question.
This is what I tell myself, but it seems like the more time has passed from the bit of lockdown where we all panic-bought linguine and stockpiled toilet paper, we've started to forget. I've heard it said that pandemic or no pandemic, if a date goes well, then sex is on the cards — and while I don't agree, I certainly understand. Guidance has been so vague and confusing throughout the course of the pandemic that I have no idea what I should be doing, no matter how scrupulously I read the policy. Unlike the Dutch government, which included provisions for a 'seksbuddy' in its guidelines, Matt Hancock deftly told people in the UK to "make a choice and stick with it".
"I never thought I'd find myself in a situation where I'd have to wear a mask, or consider a third, fourth, or even fifth party during sex."
But what if the choice you made months ago hasn't stood the test of the virus? I never thought I'd find myself in a situation where I'd have to wear a mask, or consider a third, fourth, or even fifth party during sex. Not even in an exciting way — it's just that Covid means we now have a social responsibility to take into account literally every person we come into close contact with when we date.
For many of us, this means consulting flatmates. While I'm lucky to call mine my friends, it feels weird asking a relative stranger what stance his housemates are currently taking on his sex life. We're living in a world where the euphemism 'do you want to come back to mine?' has been replaced with 'how do the people you live with feel about you coming back to mine for sex?', and I don't think I like it.
It honestly feels a bit pointless that I'm sat in a pub with a person, who under normal circumstances and all being well, the end-goal would be to get closer to. As a result, I'm dating half-heartedly. The urge is still there, so I go on them anyway, but I'm acutely aware that any desire I have now comes with caveats. It doesn't say much about my values if I sleep with Tom from Bumble, so I'm sitting a bit further away from him at the bar nowadays.
As restrictions are reimposed, I'm becoming even more tentative about dating — but I'm starting to accept that I'm only human. In the meantime, we can only hope that scientists develop a sanitiser that can cleanse my thoughts as well as it cleans my hands.
Sian Frances is a freelance writer