A couple shunned traditional school education for their children and instead opted for a life-time trip around the world.
Since they began their alternative lifestyle in February 2015, Paul, 39, and Caroline King, 35, have travelled to 26 countries with their two children, Winston, six and Henry, four,.
"This year has been amazing, we've seen so many amazing places and been able to stay there long enough to actually see what normal life is like there," said Mr King.
So far, the family has stayed in Bali for three months, had two weeks in Borneo, six weeks in Egypt and Italy for a month, as well as other places for shorter periods.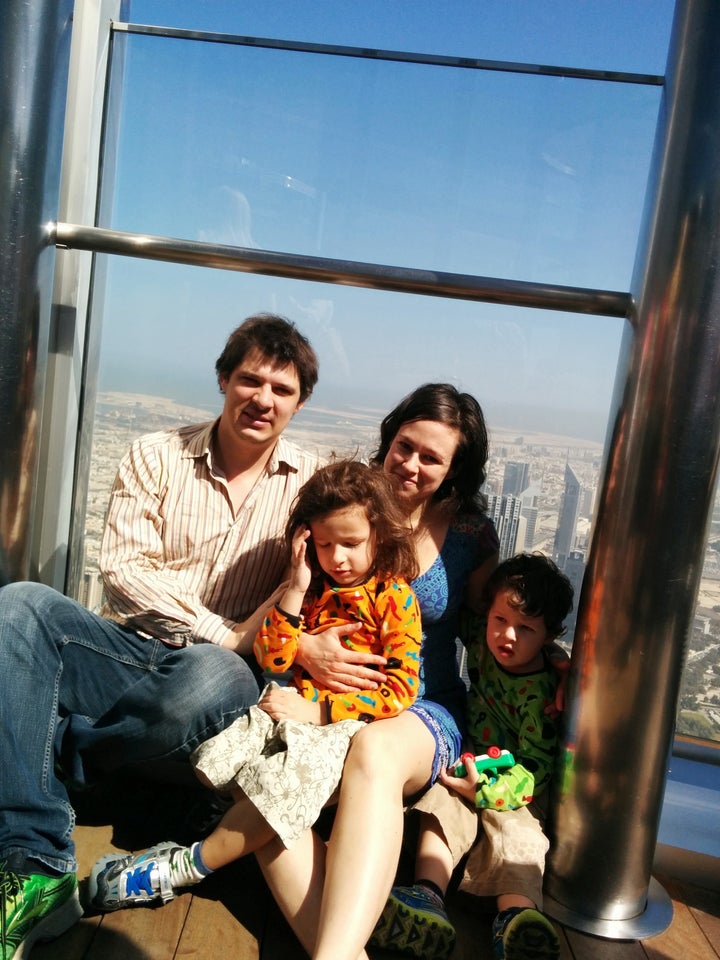 Mr King, who is from Cambridge, and his wife were living in Sweden for nine years prior to their travels.
However, in 2015 they decided to pack up and leave because they found the Swedish school system "too restrictive".
"We started to teach our older son to read when he was one," Mrs King said.
"In Sweden you learn the alphabet when you are seven so we were visiting maybe 20 schools and asking what will they do for Winston and their answer was: 'He can read a book for the year above'.
"We didn't think it was ethical for our children to be forced to go to school when they didn't want to and they were forced to learn things they already knew or didn't want to learn."
She added: "We were also travelling for three to four months because we import cashmere, hammocks and rugs so we need to travel to the factories.
"But the school wouldn't allow us more than 10 days holiday per term.
"So we decided we had to leave Sweden."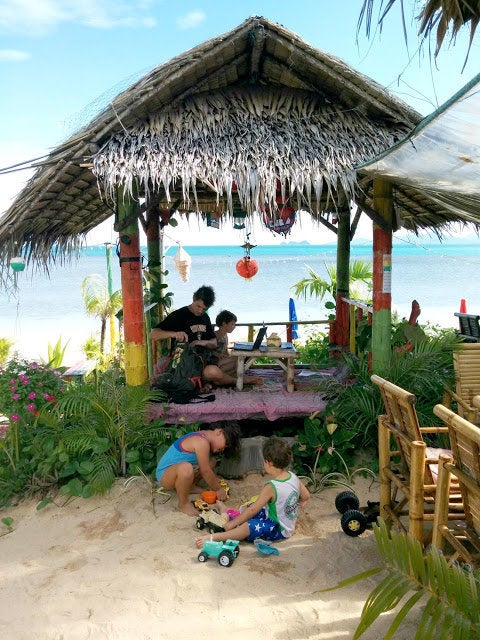 The couple said the children learn in a variety of ways - from craft projects, reading and learning how to code.
"In the countries that we go to, we do projects, so when we went to Pompeii we learnt all about how that happened and we visited pyramids in Egypt," Mrs King said.
"Instead of reading about it in a book the boys see it for real. So it's much more interesting.
"I remember when I was in school I thought it was really boring to learn about the Romans. I was falling asleep at the table.
"They get to meet a lot of children from different cultures and they are not afraid to talk to adults either."
But, the couple said if the boys eventually decide they want to go to school, they won't stop them.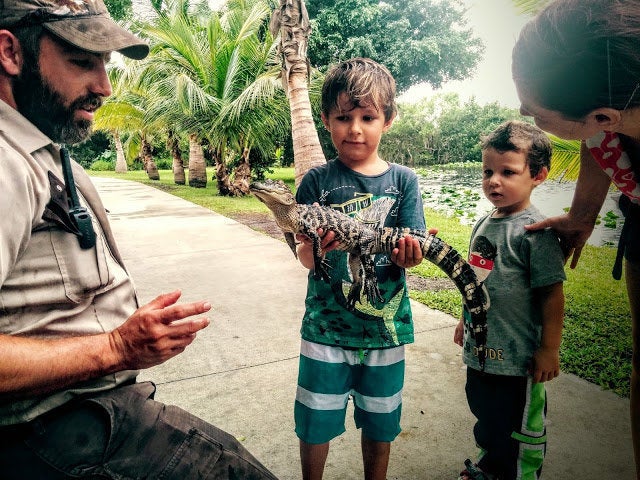 Mrs King explained: "We talk a lot about school almost every day because we are interested and actually would like to find a school that fits with our beliefs we just haven't found it yet."
The couple describe themselves as "advocates of peaceful and attachment parenting" and said their way of life suits these lifestyle choices.
"We consider ourselves peaceful parents, which means we don't use any force- we don't hit the children and we try as much as we can to be respectful," said Mrs King.
"Raising voices and things like that could affect them in the future so we don't want to cause the stress.
"We're trying to be as peaceful as possible."
They said their travel plans are "quite unstructured", with their itinerary based on the cheapest flights, their businesses and the children's interests.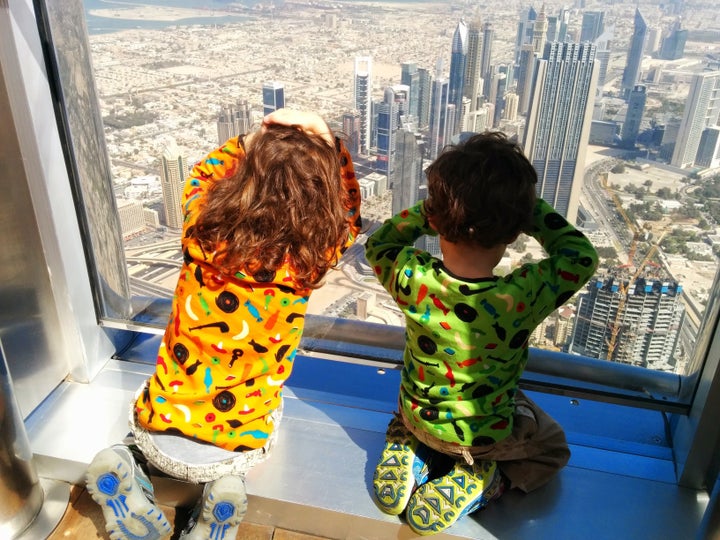 Mrs King said: "We have to be quite flexible and sometimes we have to try to fit things together, and it usually works out. One of us will have the children and one does the business side of things."
Overall, the family said they have "zero regrets" about their radical decision and claim others are envious of their life.
"All the time people say: 'Oh, we also want to do that', we just tell them back, 'So do it then'," the mum said.
"Then they come up with all these different excuses, whether it's work or family, or they don't have enough money or anything like that.
"But the truth is if you don't just do it, then you are never going to do it!"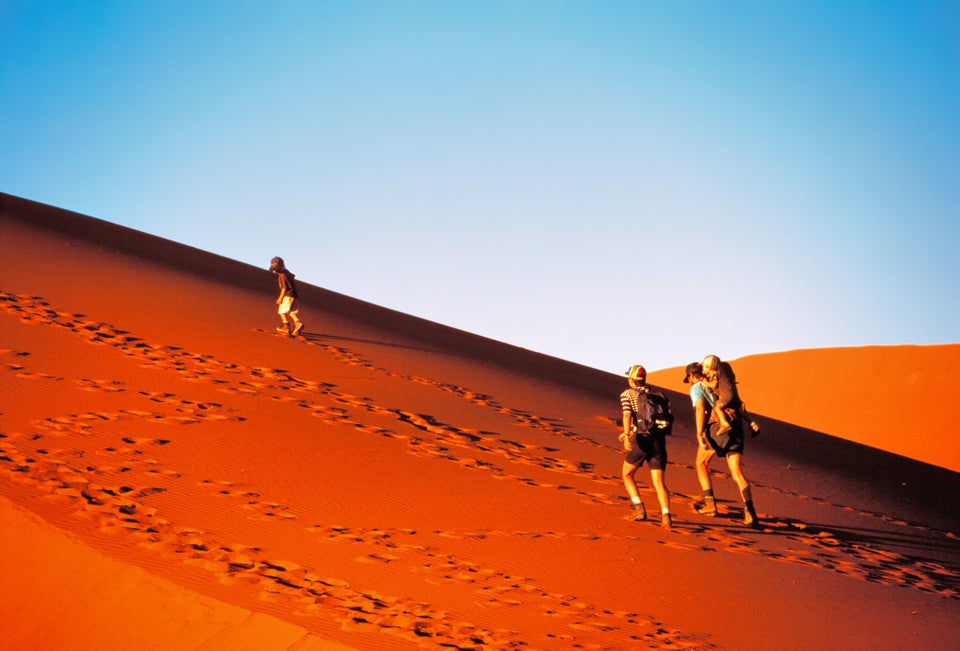 10 Ways To Take The Stress Out Of Family Holidays