Football fans have begun protests outside stadiums across England as anger over the proposed European Super League grew.
Liverpool, Manchester United, Manchester City, Chelsea, Arsenal, and Tottenham on Sunday joined six other European clubs in announcing plans for a new midweek competition which could effectively lead to a "closed shop" for the super clubs.
The anger the plans have generated prompted fans to turn up outside grounds on Monday evening, despite games being played behind closed doors because of the Covid pandemic.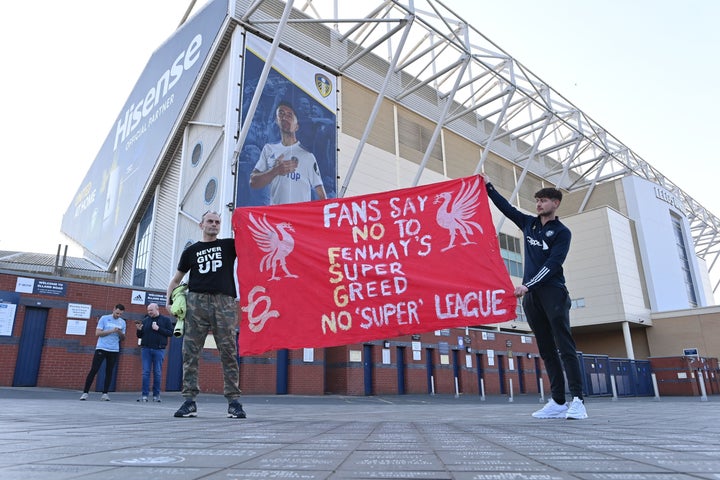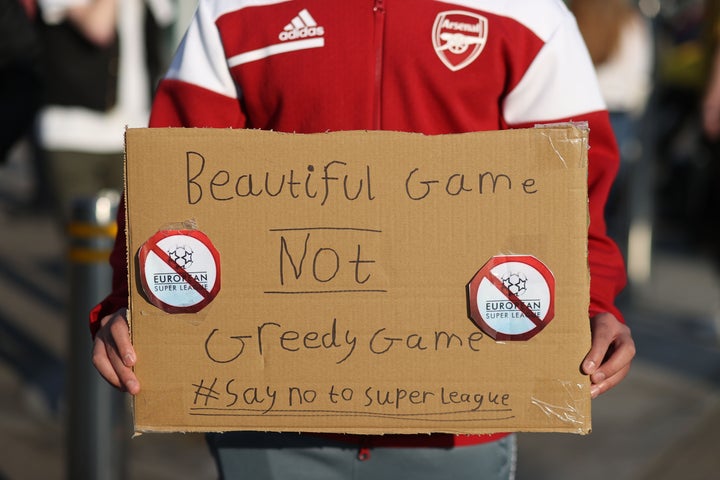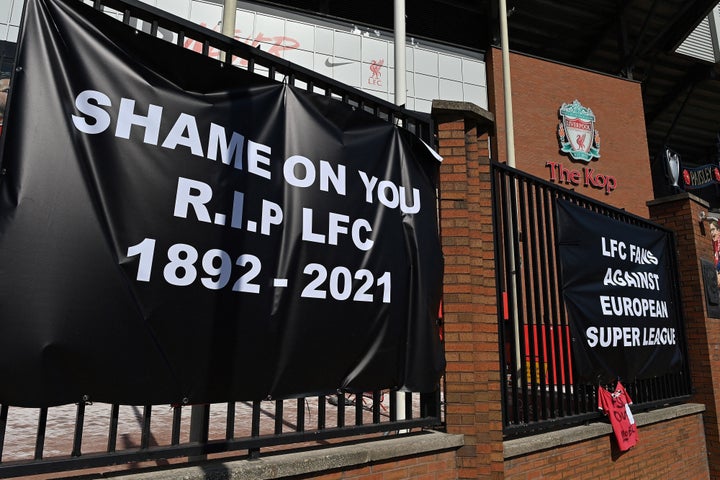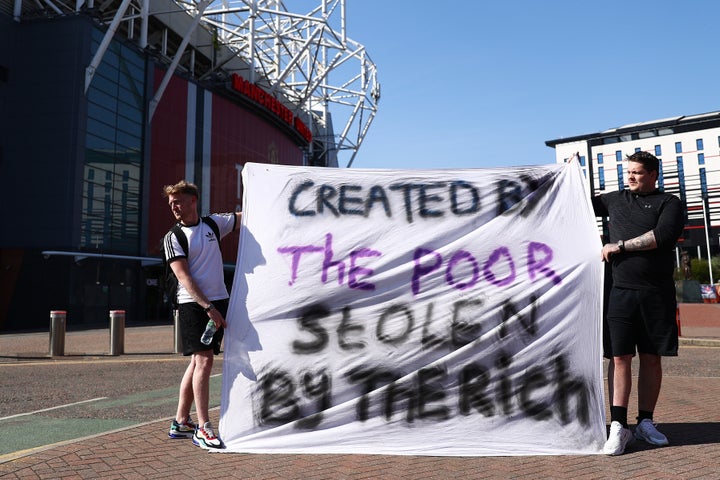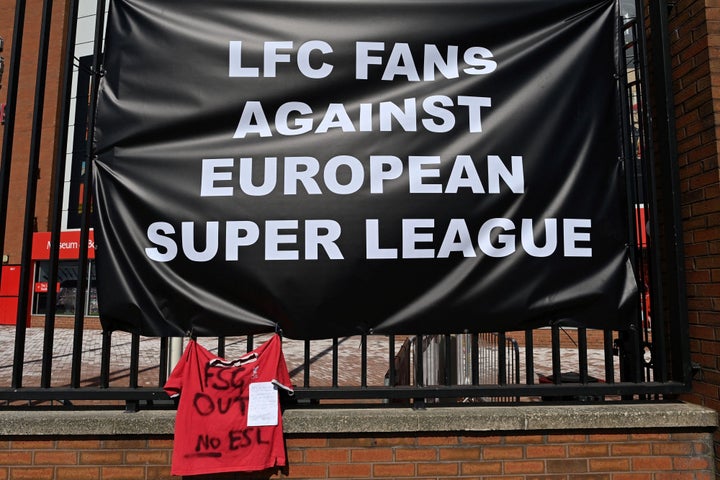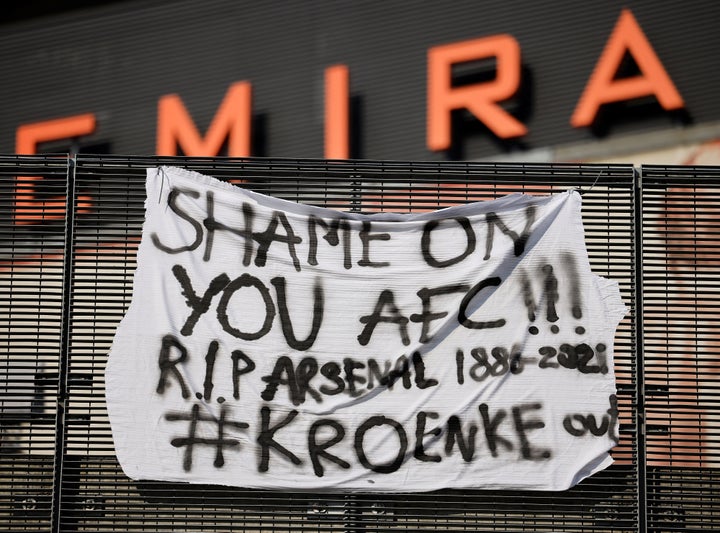 With Liverpool in action at Leeds on Monday night, fans of both clubs gathered outside Elland Road before kick-off.
At Manchester United's Old Trafford stadium, fans displayed a banner reading "Created by the poor, stolen by the rich".
At Anfield, banners called for the removal of American ownership group FSG and others declared "LFC RIP – 1892-2021", while a fan arrived at Tottenham's training ground with a placard reading "Say No To Super League".
Meanwhile, Leeds United players wore T-shirts reading "Champions League - Earn It" prior to the Liverpool game.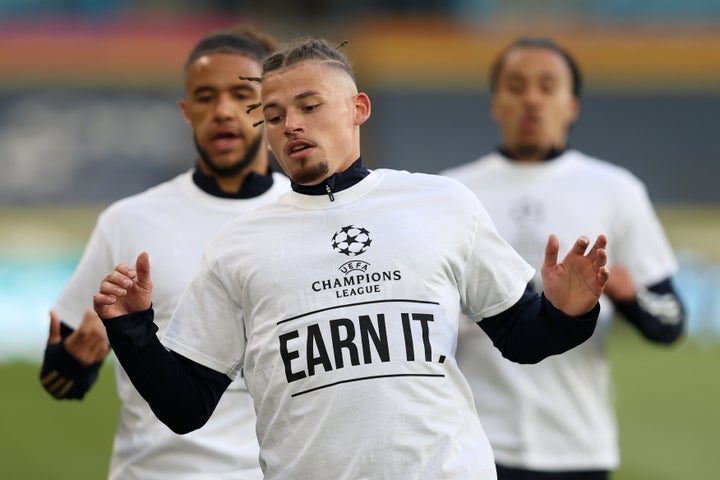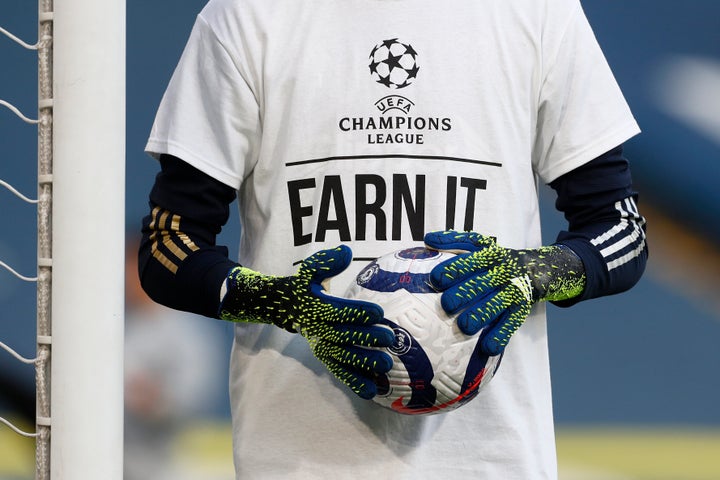 Culture secretary Oliver Dowden condemned the clubs as "tone deaf" and said he would not stand by and "watch football be cravenly stripped" of what the fans love about it.
He said the government would give "full backing" to the Premier League and other football bodies, which are considering sanctions to stop the clubs breaking away.
Critics believe it would fundamentally distort competition in Europe for the benefit of the richest few clubs.
Among the sanctions under consideration by the football bodies are kicking the teams out of the Premier League and banning their players from playing for international teams.