Models of colour made up less than a quarter of the people walking the runways at the Autumn/Winter 2016 Fashion Weeks, according to a new diversity report.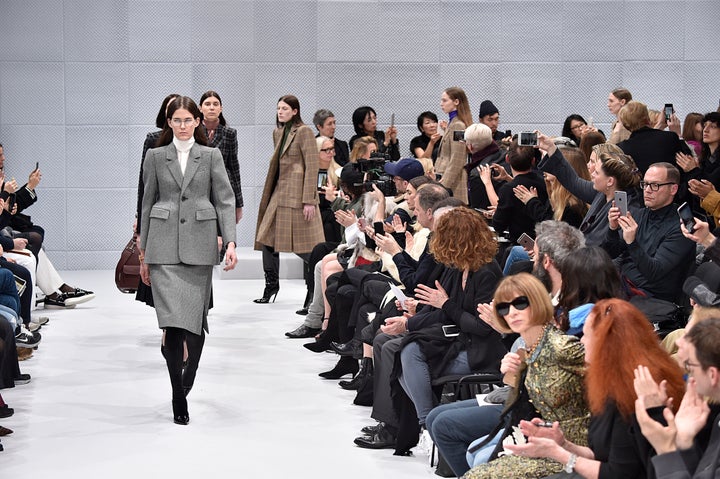 "The leading agents need to stop assuming that diversity is not want the client is looking for," she said.
"Leading agents have represent a very, very low percentage of black models and the agencies are reflecting this on the runway. The agencies could have up to 300 models and only five to eight of these are black models.
"The other difficulty is the plater is so narrow, for example not every black model looks African, European or one to two tones."
Sinclair also pointed out that fashion month lacked a representative proportion of models with disabilities.
"There are one in six disabled people and this is not represented either in agencies or on the runway.
"Models of Diversity believes no one with modelling talents should be excluded from the industry on arbitrary grounds. And no one should feel shut out from the modern presentation of beauty."
Model Clementine Desseaux told HuffPost UK she is unimpressed with the lack of representation of Plus Szize models on the runways.
"I think it's obvious the 'Plus Community' is still just trending for now," she said.
"I think we've been heard but there still is a lot of work to do in terms of making sure diversity is the new standard and and not just a trendy word to use to cash in and create buzz.
"I think it's time for the fashion industry to stop trying to buzz around our bodies and consider us equally, as people.
"And that's valid for all of the under-represented types in fashion, not solely the plus size category."
It defined "models of colour" as those who appear to be nonwhite or of mixed backgrounds.
It found that despite some attempts to redress the colour balance - for instance Kanye West featured only models of colour at his Yeezy show - 75.25% of models were white.
New York lead the change with 31.9% models of colour - however disappointingly London bucked the trend for increased diversity with just 19.9% of models on the runway being people of colour.
The number of plus size models decreased from 14 in Spring 2016 to just six for the Autumn/Winter shows. However, there was a slight increase in age diversity - 11 models aged over 50 walked the runaway compared to just five last season.
The report's findings will come as no surprise to those who read Victoria's Secret model Leomie Anderson's live commentary from backstage at New York Fashion Week, which exposed how unprepared many of the makeup artists and hair stylists working backstage were for working with models of colour.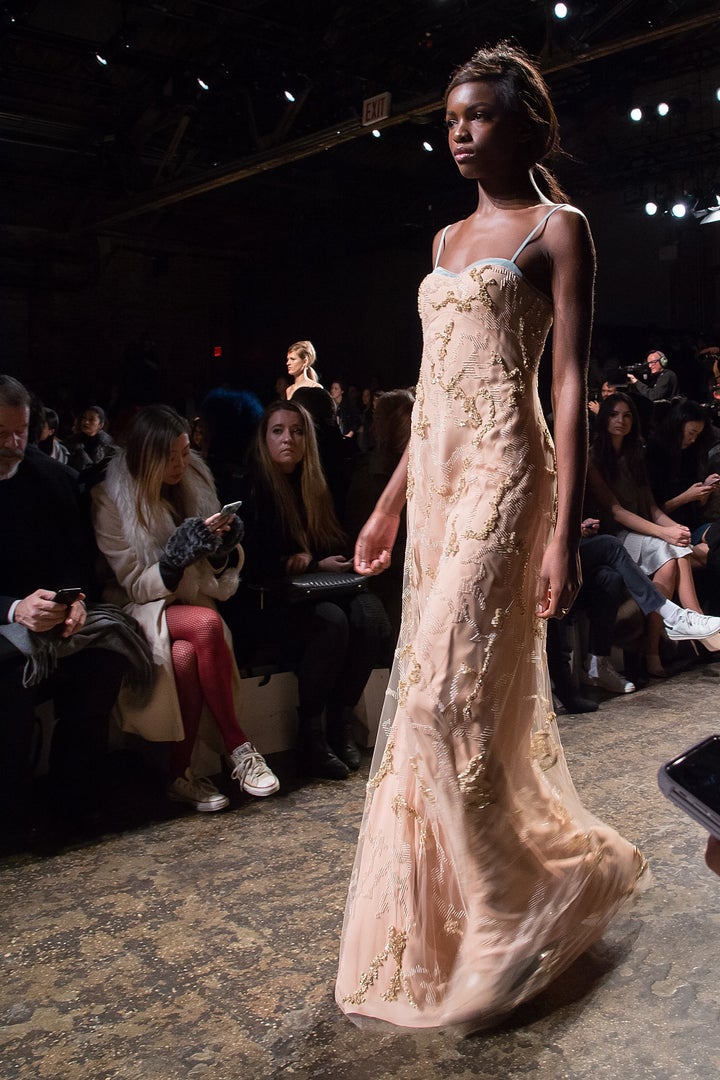 However, Lou Mensah, photographer who blogs about diversity in fashion on HuffPost UK, believes there is reason to be positive - after all 24.75% models of colour is an improvement on previous seasons.
"Yes, the report shows that the percentage of non-traditional model types on the runways are still relatively low. But let's appreciate the statements from designers like Zac Posen, who featured predominantly black models this season," she said.
"The issue isn't about numbers though, or skin colours. Zac's contribution was about acknowledgement and pushing the debate forward.
"There has been an increase in transgender and plus size models, and there are interesting casting choices happening, such as the powerful ballet star Marie-Agnès Gillot modeling for Gareth Pugh, which was super powerful and inspiring to women.
"Fashion is finally catching up, taking its responsibility to the audience seriously, and basically making shows more interesting again.
"Fashion houses are less scared of taking political risks, and are moving away from just trying to please their investors by playing it safe, which is ultimately dull for everyone involved.
"Through my work with brands, I know that empowering women is on the agenda, which is so positive, but it takes time.
"As with sustainable fashion, these new ideas evolve slowly as the brands catch up with social agendas - and I for one, am enjoying taking part in this passion-charged debate."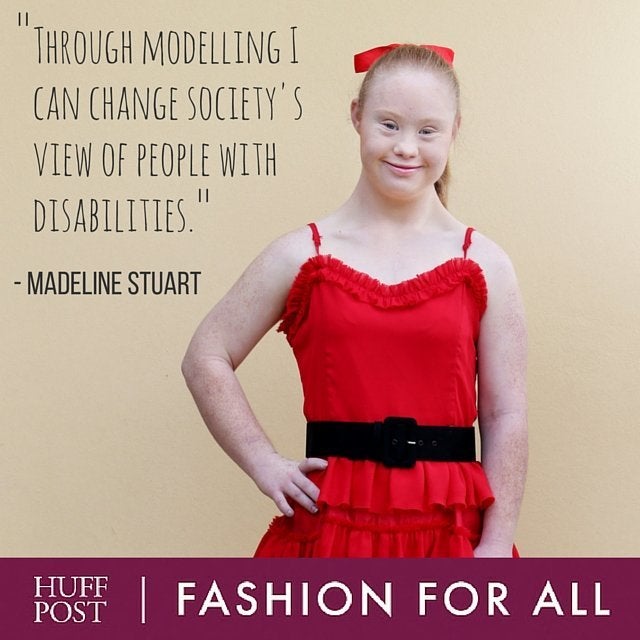 Quotes On Why Diversity In Fashion And Beauty Matters
Popular in the Community