Fatboy Slim's partying days may be behind him, but the DJ has revealed he still needs a bit of stimulation to get him ready to play a gig.
And while the star's rider does contain a six-pack of Red Bull, there is another unexpected – and painful sounding – way he gets revved up before taking to the decks.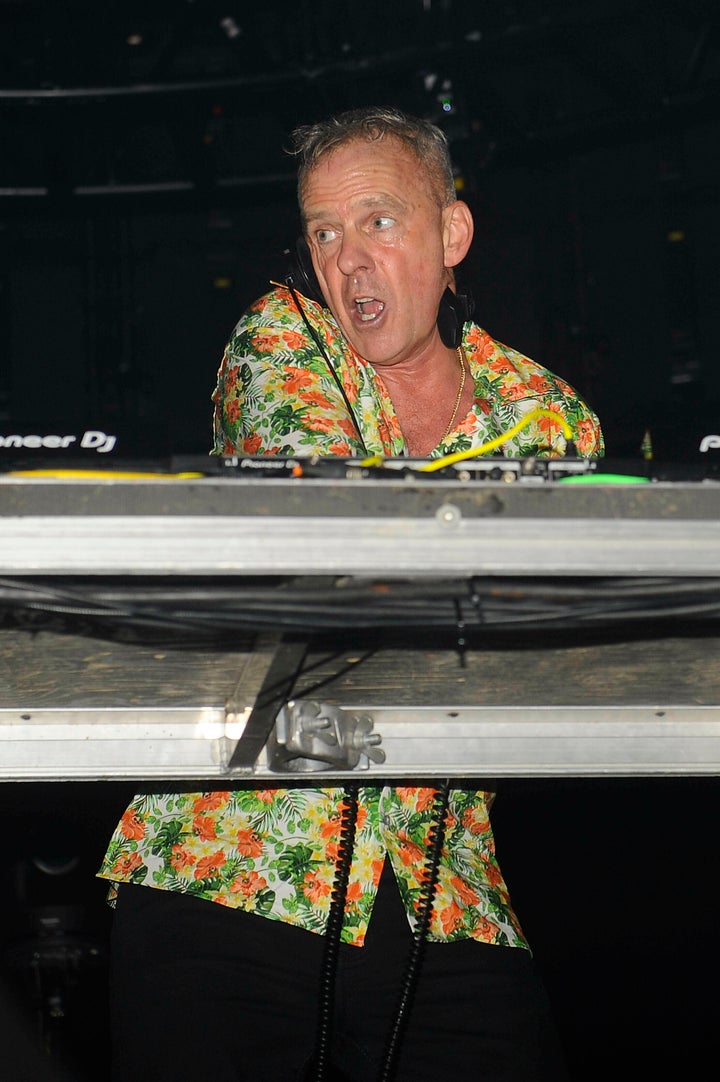 "My rider is six Red Bulls, two airhorns, two towels and some upmarket nuts," he explains.
"My ritual before I go on, what turns me from Norman into Fatboy, is I take off my shoes, I put on a Hawaiian shirt, my tour manager slaps me really hard across my cheeks...and then I'm on."
Explaining the slapping, the DJ continues: "The slapping is like doing a line – three Red Bulls and a slap across the face is pretty much like doing a line just before you go on to DJ.
"They didn't teach that in rehab," he adds.
Norman also reveals that he thought he'd "never DJ again" after getting sober.
"My first gig back sober, I have never been so petrified in my life," he says.
"I was paralysed with fear and felt physically sick and thought… what if I can't do this anymore. It took me a while to be able to dance again. But I soon worked out that people didn't mind if I was off my nut or not.
"Having been drunk for 30 years I know what's going on in the crowd's heads, and I can push these little buttons – I did my research thoroughly."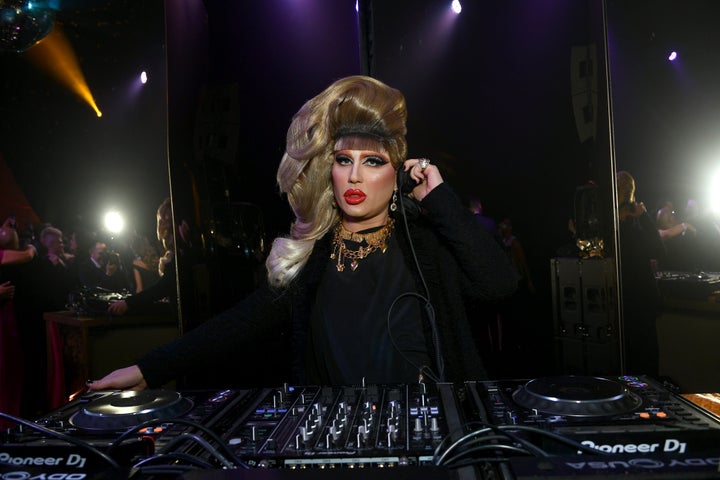 And despite the world's nightlife currently on hold, the DJ is optimistic we'll be back on dance floors again – but may have a while to wait.
"If you want to appeal to your average Tory, just tell them how much money nightlife generates," he says.
"It's always been part of British culture and it's a reflection of the lovely diverse culture we've grown up with. It would be a real shame for that to die.
"But I'm under no illusions that DJs will be the last thing to be put back in place when things get better. It could be a really long time. I think when things do get better we need to make sure the venues are still in business.
"But going out late at night and dancing and getting off your face and getting laid is old as cavemen, and there will always be that desire."