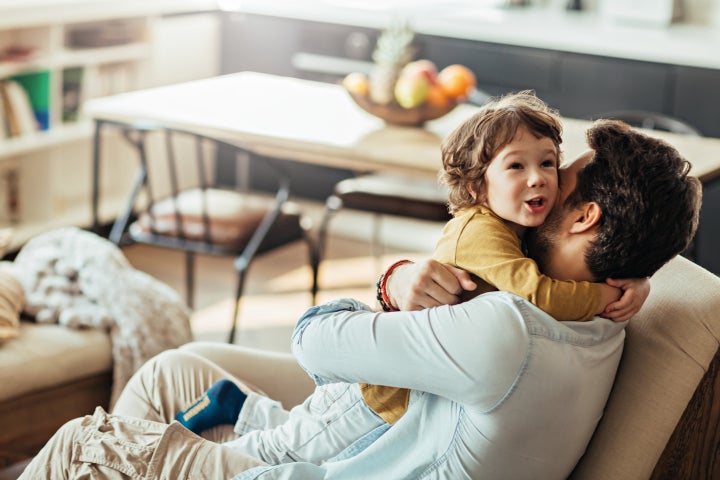 For every parent, spending special occasions with your children is important, but what happens when you aren't able to be with your kids on those days?
While everyone will tell you that it is just a date devised by Hallmark, going through Father's Day alone is tough for many men. Especially if it is as a result of a separation or divorce.
Cathy Ranson, editor of ChannelMum, told HuffPost UK: "Being apart from your children on such a special day is a tough one, but remember it's only one day. Being a father is a lifetime of work, so this 24 hours shouldn't overshadow all the rest of your good times together."
Whether you know in advance or it is sprung on you at the last minute, you still need ways to cope, so here are eight ways to get yourself through that day.
1. Be honest about your expectations (with notice).
If the reason that you can't see your children is because they are with your ex-partner, then be honest about the fact you'd like to spend time with them, before Father's Day arrives, not on the day.
Relate relationship counsellor, Dee Holmes said: "Be honest. If you can, try to be honest about what you'd like to do on Father's Day. If you want to change arrangements so that you have the children when you wouldn't usually, make sure you talk openly to your ex and give plenty of notice."
2. Check if you can speak to them.
If you've already reached the point where you know there is no room for negotiation and you'll definitely not be seeing them face-to-face on the day, ask if you could fit a phone call in around their plans.
Ranson, said: "Arrange to skype, facetime or call the kids on Father's Day. Why not read them a bedtime story?"
3. But do not wait for the phone to ring.
Regardless of the plans you have made with your ex, the one thing you have to avoid is sitting around at home waiting for the phone to ring - not only will you resent your partner (and possibly the children), but you'll upset yourself.
Holmes said: "It might be tempting if you aren't able to spend Father's Day with your children to wait and see if they make the effort to call you but if you want to speak to them, don't be afraid to make the first step."
4. Go and do something for yourself.
Once it has been confirmed that there is no chance you'll be able to see them, don't be afraid to go ahead and make your own plans, that don't involve the children. There is nothing to be gained by sitting, waiting at home torturing yourself.
Holmes said: "Plan something for yourself. Regardless of whether you have the kids or not, plan a little treat for yourself on or around Father's Day – just going for a drink with a friend can give you a lift."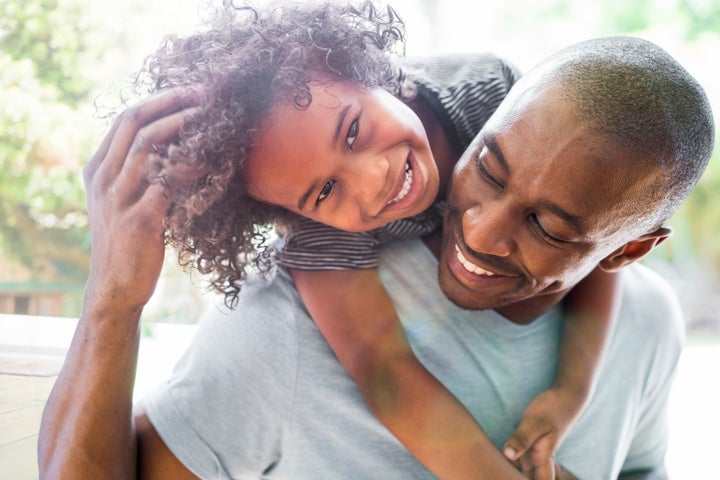 5. Go and see your own father.
For some people this isn't an option, but for those who still have their father, seeing your dad is a great way to spend the day, and re-focus your energy on your family who are around (even if you are feeling fragile).
"Get out and do something fun with your own dad this Father's Day. Just because your children aren't around to celebrate with you, you can still take your own dad for lunch, a pint or for a walk," said Ranson.
6. Pick a different day to celebrate.
The best part about Father's Day is that it is just a date, a date created by other people, so why not make your own special day? Perhaps the weekend before or weekend after? Then you can still do everything you wanted to do on the day.
Ranson, said: "Just because the calendar nominates a day doesn't mean you have to celebrate it that day. A week or two late is perfectly fine!"
7. Avoid social media.
Social media is the ultimate device for self-torture - whether it's looking at an ex and their new partner, or a party you weren't invited to - no one wants other people's smug statuses and photos rubbed in their face. Especially when it's something that tugs at the heart strings.
"If you're feeling glum avoid social media for the day. Smiling family faces is likely to just be annoying," said Ranson.
8. Don't take it out on your children.
No matter what ends up happening on the day (whether you see them or just get 30 seconds on the phone), bear in mind that it isn't your child's fault that you aren't together. This is a situation between adults, and you shouldn't guilt trip them into spending time with you.
Holmes said: "Keep in mind that you are the adult and as hard as it may be spending Father's Day alone, the children didn't choose the situation and may not always know how to act or deal with it."