Two protestors occupied the roof of Jeremy Corbyn's Islington home for hours on Friday.
The Fathers 4 Justice campaigners initially refused to come down until either the Labour leader listened to their plea or police removed them.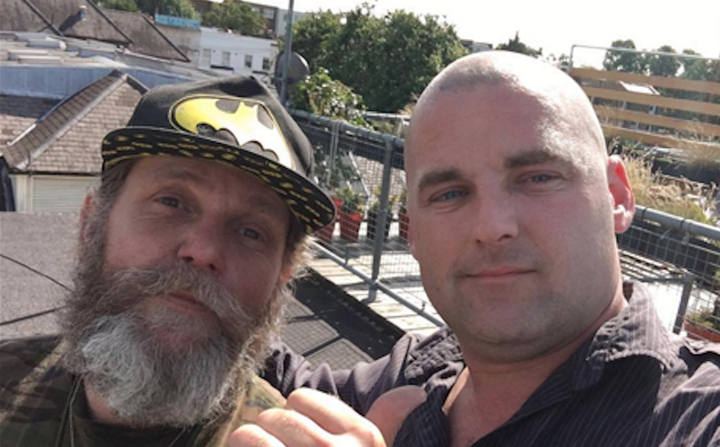 The road Corbyn lives on in north London was sealed off by emergency services staff - with around 20 officers congregating on the street below and two fire engines waiting round the corner.
Activists Bobby Smith and Martin Matthews scaled the Islington MP's home to protest his failing to engage with them over access rights for dads.
Smith spoke to LBC "live from the roof of Jeremy Corbyn's house" when he claimed the Labour leader had been "very rude" when previously approached, leading to their latest action.
He said: "We've got food and water and all that. We'll stay here as long as we have to. We're willing to do anything for our children.
"Both of us would rather be home with our children right now, on the summer holidays, but we're not - we have no choice but to do this."
Smith also posted two videos from the scene during the protest, both showing police officers closing off the street.
After six hours, Smith announced on Twitter that he was calling off the protest and would leave Corbyn's rooftop.
"Point made," he wrote. "Thank you for all the support.'
Popular in the Community