Co-designers, twins Annette and Daniela Felder, have created their new line exclusively from up-cycled and sustainable fabrics
The brand's 'Carbon Dress' will take centre stage on the runway, and is made from 100% sustainable carbon fibre from BMW's electric vehicle programme.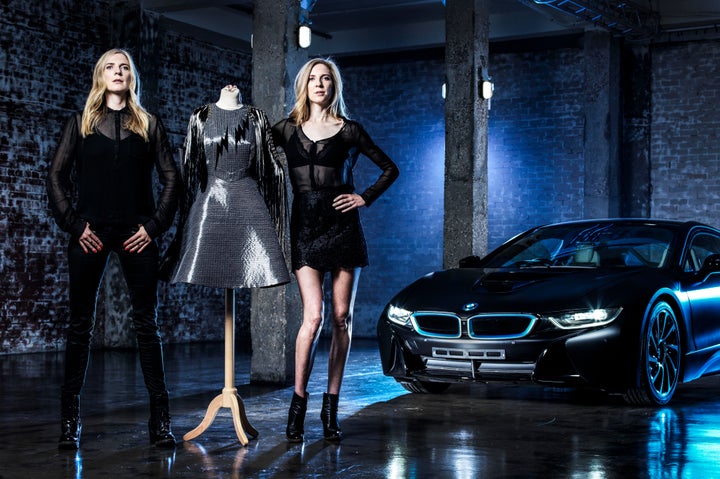 This woven form of carbon fibre comes in huge rolls - like fabric - and is compacted together to create the light bodies of electric cars.
But after more than 100 hours in the hands of two of London's top designers, it has become a shimmering, tasseled dress (the tassels are also created from the fibre) inspired by 60s stage costumes.
"We were really surprised by it," Annette Felder told The Huffington Post UK. "It has such a nice feel to it - it's soft like hair and has a sharp shine, so looks quite slinky.
Fringing features throughout Felder Felder's new collection, which is crafted solely from upcycled materials from the brand's own stock and archive.
"For us, the sustainable fashion angle is important going forward," Annette said.
"In our own lives, we live quite consciously - so we decided it was time to translate that into our brand and try to reduce the wastage that you unfortunately have in fashion."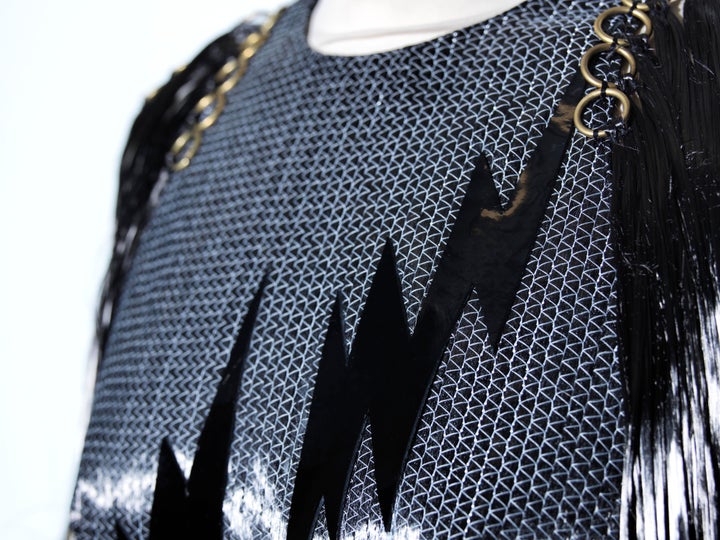 The Felder sisters were particularly affected by the fast fashion documentary 'True Cost'.
"It just hit really hard," Annette said. "There wasn't really a way to go back to how we approached our collections before."
She hopes the new range will help create more of a demand for sustainable clothing from consumers, citing the prevalence of organic food in supermarkets as proof the market can change - albeit slowly.
"We have a lot of young girls following our brand. If we can get them to think about fashion in a more conscious way we would be thrilled and grateful to have made an impact."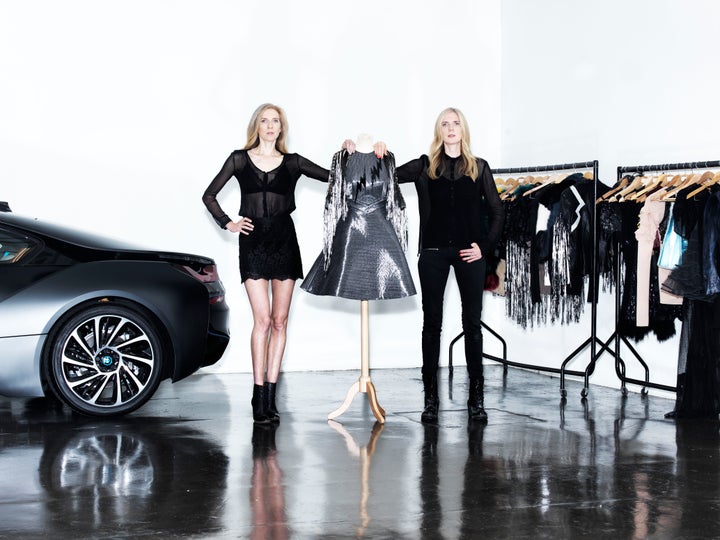 Felder Felder will be merging their blend of style and music with sustainability in their catwalk show itself too.
Their 10 anniversary line will be presented in a "different" and "more intimate way" (Annette can't give too much away, but reveals there is a "secret highlight").
"The message is bigger than just our new fashion collection," she says.
This September The Huffington Post UK Style is focusing on all things sustainable, for the second year running. Our thirst for fast fashion is dramatically impacting the environment and the lives of thousands of workers in a negative way. Our aim is to raise awareness of this zeitgeist issue and champion brands and people working to make the fashion industry a more ethical place.
We'll be sharing stories and blogs with the hashtag #SustainableFashion and we'd like you to do the same. If you'd like to use our blogging platform to share your story, email ukblogteam@huffingtonpost.com.
Related
Before You Go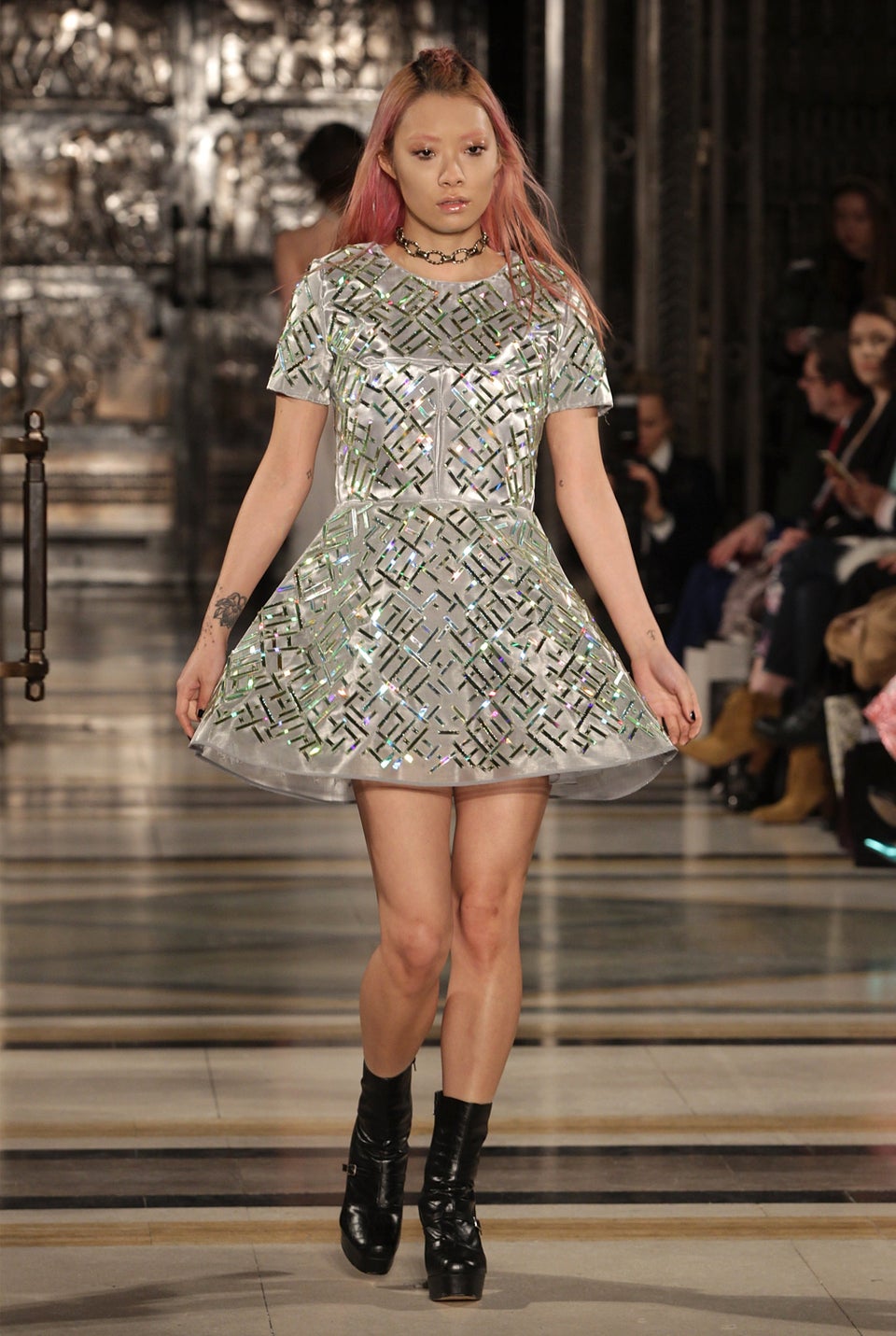 Felder Felder A/W 16