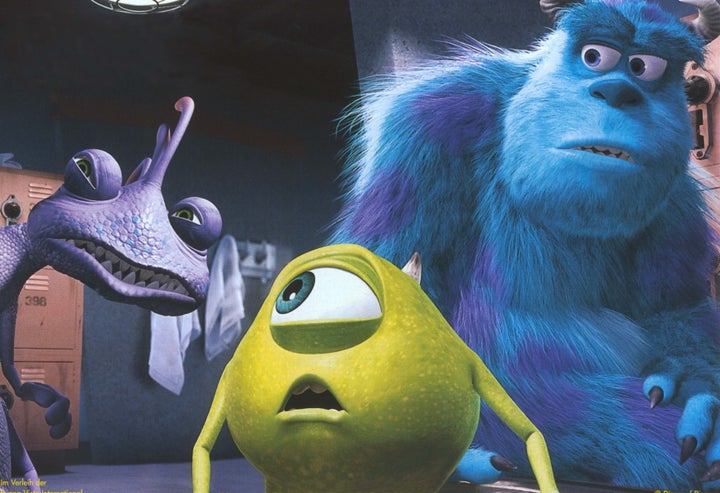 While Disney fans have devoted valuable hours to theories about how all of Pixar's films are set in the same universe, there's one link between two of the studio's movies that people are only just becoming aware of.
An Instagram post by film-lover Ivan Mars, who describes himself as the Movie Detective, has already racked up 17 million views after he drew a link between Monsters Inc and Toy Story.
In his post, Ivan shared a clip from a memorable scene in Monsters Inc, in which an intimidating monster has to flee from one child's room as they weren't afraid of him.
What he then pointed out was that a poster in that child's bedroom was also seen in the home of Toy Story villain and all-round menace Sid.
"Good one," one viewer wrote, suggesting it "makes sense" that "only Sid could scare a monster".
Another added: "I want a story on Sid, now lol. From his childhood, up to his demise."
"I'm a huge Pixar universe theorist and even this one slipped by me," another fan wrote in the comments. "Good shit."
However, others pointed out that in the Monsters Inc clip, the monster goes on to say that it was a six-year-old girl who caused him to flee – although that doesn't pour water on Ivan's theory entirely.
"When that monster leaves the room the little monster says to him 'she wasn't scared she was only six'... unless it's Sid's sister Molly??" one user suggested, with another joking: "Sid's sister ain't taking that shit anymore."
"If you've ever worked in the graphic design business you know the painstaking hours it takes to create details out of nothing. Therefore reusing assets saves a lot of time. Most likely this was the case with this small detail," another concluded.
Both Toy Story and Monsters Inc (as well as both franchise's numerous sequels and spin-offs) are available to watch now on Disney+.