CCTV has been released of the moment a bag of rotten pork was thrown at a mosque.
Police are appealing for information about the incident, which took place on 26 May.
A man approached Finsbury Park mosque in north London several times at about 4.15am and waited until there was no one around, the Press Association reported.
He then threw the bag of rotting meat onto the steps of the building.
The man, who ran off towards Rock Street, is described as being in his late 30s, white, bearded and around 5ft 9ins tall.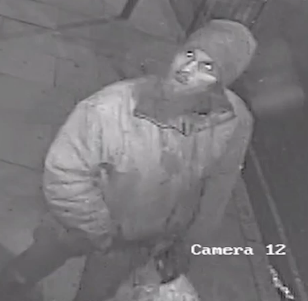 Officers said he was wearing a light-coloured woollen hat, light-coloured coat with a folded-down collar, light-coloured trousers and dark shoes.
They have released CCTV images of a man they would like to speak to in connection with the incident.
Detective Inspector Ralph Coates of Islington Community Safety Unit said: "We take hate crime extremely seriously as we know how destructive these offences can be, both to individuals and to communities.
"I would urge anyone who recognises this man or has any information that will help the investigation to contact police."
Anyone with information about the incident or who can identify the man should contact Islington Community Safety Unit on 020 7421 0281 or call 101 quoting CRIS 2712630/16.
Popular in the Community