A 10-year-old girl saved her mum from choking on a piece of cucumber four days after learning the Heimlich manoeuvre at school.
Emma Howard was taught the life-saving technique during a St John's Ambulance first aid workshop at Beamont Community Primary School in Warrington, Cheshire.
Just days later Emma's mum Rachel, a nurse in A&E at Warrington Hospital, was eating a salad at home when she suddenly started choking on a piece of cucumber.
"I thought I was going to have to go to hospital," said Howard, 37.
"It wouldn't budge through and I was really starting to panic and not breathe properly."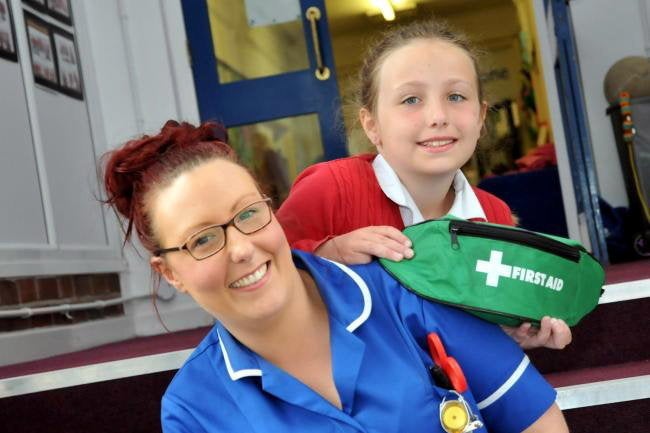 Howard was having tea at around 5pm when a triangle shaped piece of cucumber became stuck in her windpipe.
"I know what happens when we get patients at work who have something stuck," she said. "We get them to drink fizzy drinks to help them burp and that can dislodge it, so I was drinking loads of pop.
"I tried to make myself sick and that didn't work either."
Emma, who was playing upstairs, rushed to her mum's rescue.
"She gave me back slaps – I think she was enjoying that a bit too much – but it wasn't working," added Howard.
"Then she did the Heimlich manoeuvre and that did it."
Howard said she is incredibly thankful her daughter was at home and had been taught lifesaving skills.
"I want to thank the school for teaching their pupils first aid and tell them well done," she said.
"Emma's dead chuffed that she was able to help me and she's very proud of her new first aid skills.
"She loves the school and it just goes to show that you should teach first aid from a young age.
"I'm really proud of Emma, I think she takes an interest in healthcare because of where I work. She says she is proud of what I do and she tells me I do a really good job.
"I think we should get her on the A&E team – I told my colleagues at work and they were dead pleased with her."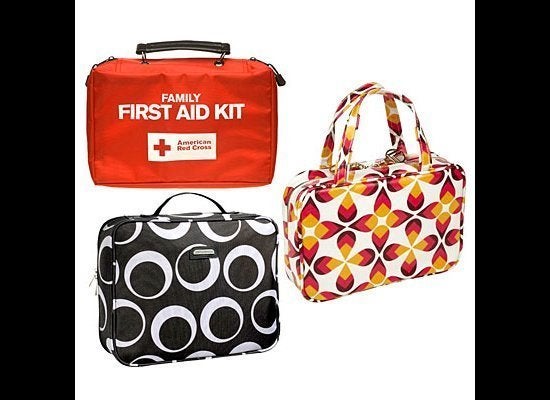 first aid kit