Fame is rarely straightforward, but Fleur East has seen the spotlight switched on and off more than most. Huge highs in the form of X Factor stardom and a hit single, followed by crushing lows when her debut album failed to reach the top 10 and her record deal ended.
Appearing on I'm A Celebrity...Get Me Out Of Here last year reignited her star, but the show's impact was frustratingly short, with a comeback single struggling to reach the Top 40. Getting through has taken huge mental resilience, plus a lot of high intensity interval training – or to regular gym-goers, HIIT.
"It sounds really cheesy, but I think every situation that you go through, you learn from it," the 31-year-old tells HuffPost UK.
"Everything is so up and down and life is so unpredictable a lot of the time. Sometimes you go through a period when you can't even sit down, and then you have times when you look in the diary and there's nothing coming up. But I think exercise really helps you keep focus in it all."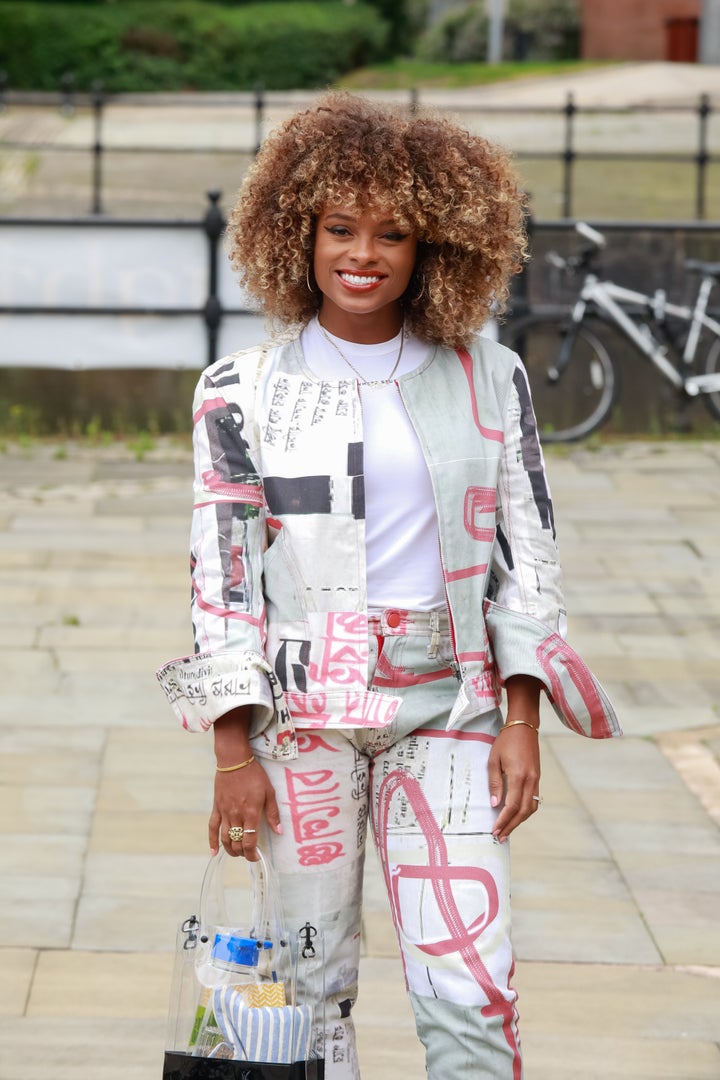 East fell in love with HIIT in her early twenties, watching YouTube videos, and honed her skills when she trained and worked as a personal trainer. She still works out five times a week from her living room, doing squats and ab workouts with weights in short bursts of 30 seconds on, 30 seconds off. She says it's "100%" about how it makes her feel, rather than how it makes her look.
"It helps me stay focused, it gives me something to look forward to and once I've done it, I feel like I've got the right energy for the day," she says. "It's like you're just high on life, you're buzzing. After a workout I always feel good. Even if I'm not in the mood to do it at the start, I never regret it by the end."
As a rule she prefers exercising in the morning, but that hasn't been possible since she started her new job as Hits Radio breakfast presenter (while Gemma Atkinson is on maternity leave), which means getting to the studio at 5.30am.
"I've had to set about five alarms on my phone to wake up! And I've had to buy a separate alarm clock too to make sure I don't sleep through it," she laughs.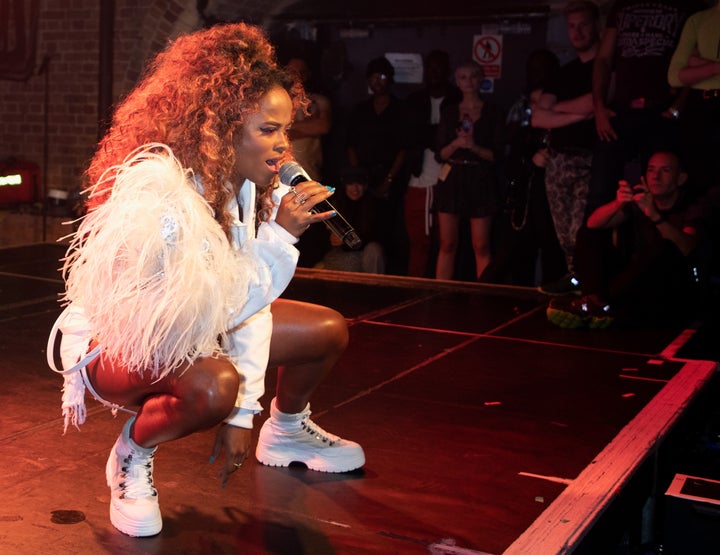 Multiple newspapers and websites previously reported that East experienced depression during a career lull before the X Factor in 2014, but the singer insists this is not the case, and that comments she made in one interview got "blown out of proportion" across the media.
"I basically had a low period before X Factor, when I didn't have any bookings in the diary and I was wondering what I was going to do next. It spun out of control into this story that I had depression, which I don't take lightly because I have family who have really suffered from deep depression, so I don't want to claim that I experienced that," she says.
"But I do think that everyone has those moments and you have to try and pick yourself back up again. For me, it's always been about throwing myself into something else, rather than letting myself dwell for too long."
She certainly didn't hold back on I'm A Celeb last year, taking on (almost) every challenge with a smile. But she admits things were tough before the cameras started rolling. The celebs were in lockdown with no phones before the show when they were given a health and safety briefing about the upcoming trials.
"After we had that chat I was in my hotel room and I just felt so anxious about what I was about to do," she recalls. "I was really, really worried and it just hit me that I was on my own and I was about to go into the jungle and I couldn't talk to my family or anybody."
Hitting the gym helped calm her nerves, she says. "I just ran down to the gym and ran on the treadmill for literally an hour solidly. I felt like I really just need to get that anxiety out of me. After I had that run, immediately I felt so much better and ready to take it on."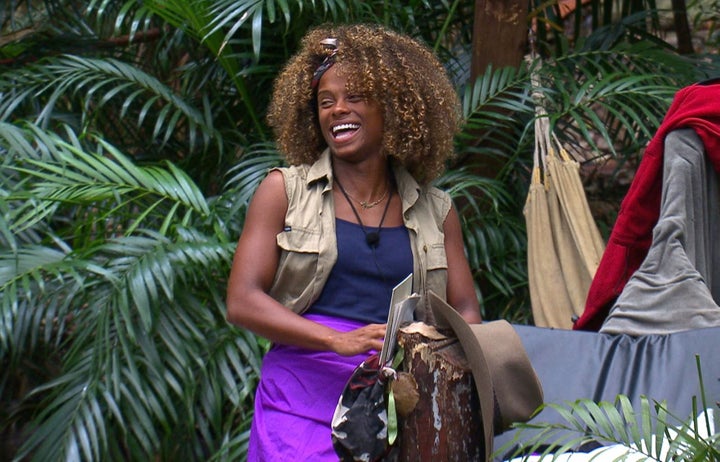 She notes there was "such a difference" between the level of support that was offered when she entered X Factor for the first time aged 16 in 2005, compared to her second entry in 2014.
She says this support is crucial during and after reality shows have ended and praises I'm A Celeb...for having medical professionals readily available throughout the production process. "I think it's understandable that people get affected so much," she notes of shows like X Factor and Love Island.
"Your whole life changes, all of a sudden the whole nation knows your name over night and it is hard to deal with. It's a difficult situation to be in, so it is so important that there's a lot of support around."
East, who recently got married, says she looks back and thinks, "Thank God I didn't get too far when I was 16" – even if her trajectory's been far from linear.
"I don't think I was capable of dealing with fame on a large scale at that time," she admits, adding that she's in a "really happy place" right now. "There are so many things that I maybe felt like I'd missed out on at the time – and I was absolutely gutted when things just didn't happen and opportunities didn't come my way.
"But now I'm in the position that I'm in, and I feel like I'm glad things happened in the way that they did. And I appreciate the good things more because of that."
Fleur East presents The Hits Radio breakfast show every weekday.
In 'What Works For Me' – a series of articles considering how we can find balance in our lives – we talk to people about their self-care strategies.