Sainsbury's is ramping up its drive against food waste with a push to get people to make bread out of bruised and blackened bananas.
One in five Brits eats a banana every day according to the supermarket, but nearly a third of us (30%) with throw a banana away if it has even a small bruise, wasting perfectly edible fruit.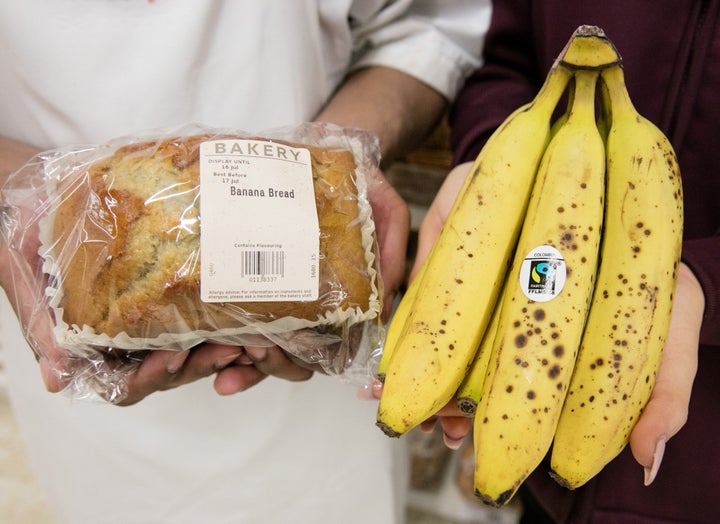 The supermarket's research found that 13% of people also won't eat an edible banana if it has any green on its skin.
As a result, the country is throwing away 162 million bananas each year which are perfectly good to eat, adding to the crisis of up to 40% of food being wasted globally.
To tackle the problem, Sainsbury's is using bruised bananas that aren't bought in its shops to make banana bread, and encouraging shoppers to do the same at home.
Seven of its shops will sell the loaves, while customers can use a recipe on the Sainsbury's website to make their own bread from fruit they "might not like the look of" any more.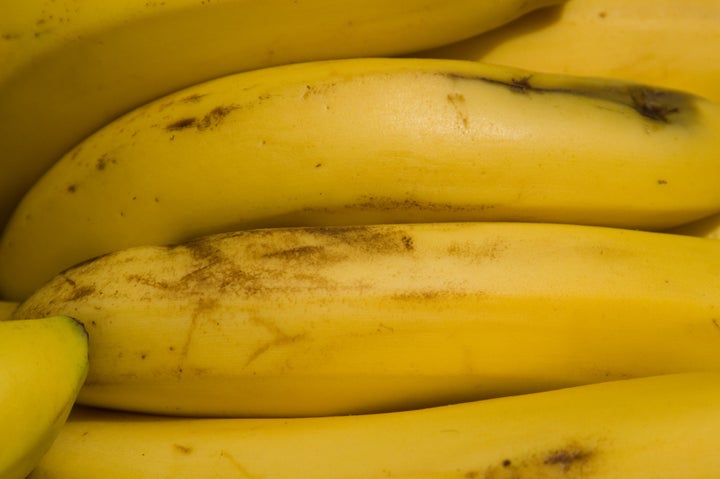 It estimates that 1,000 bananas will be saved from the trial alone.
"While everyone has varying tastes, we want to encourage people to give bruised bananas a chance," Paul Crewe, Head of Sustainability for Sainsbury's told The Huffington Post UK.
"Avoidable food waste is a growing problem in the UK, and we can all do our bit to make a difference. So if the thought of eating a banana that is slightly bruised really puts you off, throw it into a smoothie or banana bread mix instead of the bin."
Crewe added: "To bring this to life, if you lined up the 162 million wasted bananas from end-to-end, they would stretch from London to Wellington in New Zealand."
The supermarket said that wherever possible, its surplus food is given to charities, so the bread will be made from bananas that aren't collected for good causes.
Sainsbury's is focussing on bananas for the scheme as it claims they are one of Britain's most popular healthy snacks.
The research, carried out in July 2016 by Censuswide from a sample group of 1,000 people, revealed that Plymouth is the banana "capital" of the UK with 50% of its residents saying they love bananas.
The top ten 'banana-loving' cities in order were:
Plymouth – 50.0%

Norwich – 46.9%

Brighton – 42.9%

Edinburgh – 42.6%

Sheffield – 42.3%

Bristol – 40.4%

Leeds – 40.0%

Belfast – 39.3%

London – 39.2%

Glasgow – 38.9%
Crewe added: "By all making small changes, we can have a huge impact."
Shops in Swadlincote in South Derbyshire, Crayford, Whitechapel, Islington, Fulham Wharf and Sydenham in London, and Calcot near Reading will be taking part in the banana bread trial.