Over 100 youths as young as 12 have been served Football Banning Orders in the past three years.
Statistics obtained through freedom of information laws found one police force had barred 43 teens from matches.
The youngest subject of an order, a boy aged 12, was involved in the widespread disorder in Newcastle city centre following a tense local derby with rivals Sunderland.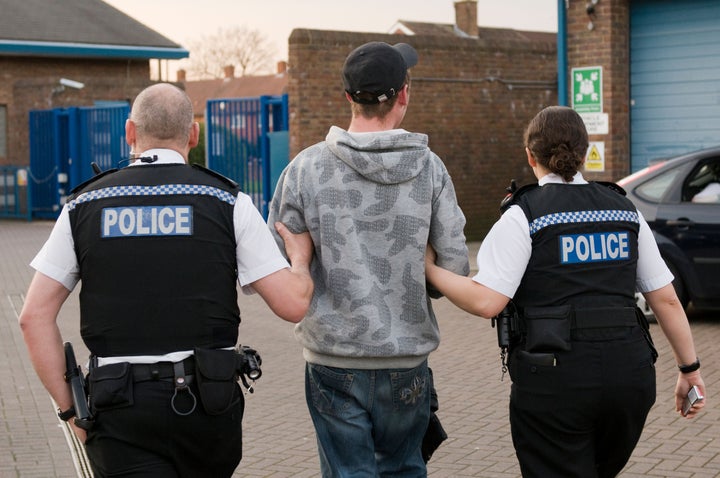 The figures are revealed as violence and disorder continue to plague the first week of Euro 2016 in France.
Disturbances thus far have resulted in a 16-year-old being held in Marseille.
Football Banning Orders involve a range of restrictions upon fans caught committing offenses.
The figures suggest that hooliganism retains an allure for teenagers.
During the research, stories emerged of kids getting "casual" clothing labels sewn into their school uniforms, while others, branded "schooligans", pose up on social media and attempt to look hard.
Concerned police are visiting schools to warn pupils they could end up with a serious criminal record, or badly hurt, in organised violence.
Amanda Jacks, a case worker with the Football Supporters' Federation, said young people should be steered away from trouble before banning orders and the criminal justice system were considered.
She said young fans behaving in a generally anti-social manner were targetted by the police, in a way that other gangs of youngsters were not.
Speaking about the "schooligan" phenomenon, she said: "There's no doubt that there is a glamorisation of football disorder and kids are attracted to it for the wrong reason.
"There does need to be some consistency - if 14, 15, 16-year-olds are getting banning orders, that should be the last resort, not the first."
The Home Office said in September there were 2,181 people with a football banning order.