Around 350 victims have come forward to report child sexual abuse within football clubs, the National Police Chiefs' Council said.
Eight police forces are now looking into allegations of historical child sex abuse in football and more than 20 former players have now spoken out about alleged abuse.
National Police Chiefs' Council Lead for Child Protection, Chief Constable Simon Bailey said: "It is important to note that this is an indicative figure only, and that information is still being collated, numbers will, therefore, continue to change.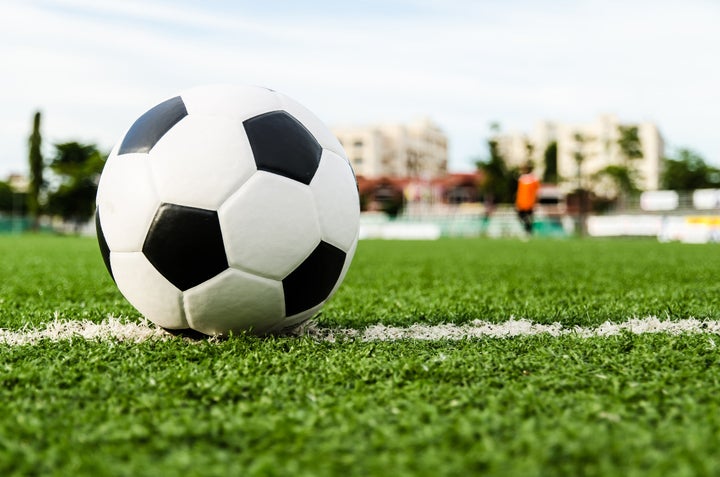 "We are working closely with the Football Association to ensure that the response to this significant and growing number of victims, at all levels of football, is coordinated effectively.
"We continue to encourage those who have been the victim of child sexual abuse to report it, regardless of how long ago the abuse may have taken place. We will listen and treat all reports sensitively and seriously. Anyone with any information regarding child sexual abuse is also urged to come forward."
Former Newcastle United footballer Derek Bell waived his anonymity to the Guardian.
Mr Bell told the newspaper in a story published on Tuesday that he was subjected to "horrendous" sexual abuse at his local boys football club in the 1970s.
He said: "It was pure, unbelievable heartache. Thinking my mam and dad were next door and he was performing these sexual acts. He had groomed us for a couple of years and ... he thought it was normal.
"Deep down in my mind I knew it wasn't normal, but I was so scared to speak and come out and say it wasn't right. It was just, horrendous."
Former Northern Ireland international Mark Williams also spoke out on Tuesday, with Sky News revealing he had waived his anonymity and released a statement claiming he too was abused.
It read: "My life has been affected irreversibly both personally and professionally and it has been soul-destroying to carry this burden for 30 years.
"I have felt chained down by fear of speaking out."
Police Scotland is the latest force to confirm it is looking into allegations following claims of sexual abuse by former players, as the FA begins an internal review.
A Police Scotland spokesman said the force was "working with both Operation Hydrant and the NSPCC to ensure there is a co-ordinated UK police response".
FA chairman Greg Clarke has admitted he does not know if the abuse in football was covered up by the authorities, as he scrambles to respond to ''the biggest crisis'' he has ever seen face the game.
A spokesman for Cambridgeshire Police said the force had received "multiple historical allegations from the NSPCC of abuse related to football in Cambridgeshire", adding that the inquiries were "received recently" and were being looked into.
The Metropolitan, Staffordshire, Greater Manchester, Hampshire, Cheshire and Northumbria police forces are all also investigating allegations of abuse.
Chelsea Football Club later announced that they have retained a law firm to carry out an investigation concerning an one of its 1970s employees, who is now dead.
A spokesman said the club would provide the FA with "any relevant information arising out of the club's investigation".
Darragh MacAnthony, Peterborough United's owner and chairman said the Cambridgeshire club would assist the police, the FA, the Professional Footballers' Association and football's other governing bodies in the child sex abuse investigation.
He said: "If anyone is found guilty of any offences, we hope they will be severely dealt with by those authorities in a quick and timely manner.
"We encourage anybody with any information relating to this matter to come forward so we can help the authorities as best we can going forward and... will ensure our football club leads by example throughout this process with full transparency and honesty, top to bottom."
A Cambridge United spokesman said the club has been contacted by Cambridgeshire Police about historical disclosures of child sexual abuse.
He said: "The correspondence indicated that as a result of the publicity some referrals have been shared with Cambridgeshire Police. From what we have been told these date back to the 1990s and earlier.
"Cambridge United will treat any and every allegation of this nature with the utmost seriousness. The club is still awaiting further detail from Cambridgeshire Police and will co-operate fully in any investigation."
The FA has commissioned a "dedicated NSPCC helpline for adults who were victims of sexual abuse in childhood within the football industry" which can be contacted at all hours on 0800 023 2642.