Serena Williams was the only woman to appear on the list last year, coming in 51st place with reported earnings of $27 million (£20.1 million). However, the tennis star was missing from 2018′s roundup having taken maternity leave to have her daughter, Alexis Olympia, last September.
Charities promoting gender equality in sport have said the list reflects how women are "undervalued" in the industry, while Kate Dale from Sport England's This Girl Can campaign has raised concerns about what message the list sends to women and girls.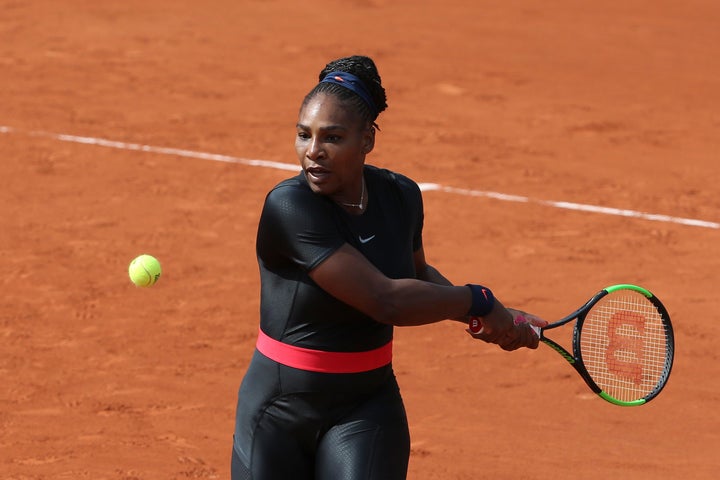 Forbes' list is based on known earnings such as prize money, salaries and bonuses earned between 1 June 2017 and 1 June 2018, plus endorsement estimates including sponsorship deals and appearance fees, based on "conversations with dozens of industry insiders".
US boxer Floyd Mayweather came top of the list having reportedly earned $275m (£205m) for his boxing match against UFC star Conor McGregor last August alone. Footballer Lionel Messi took second place with earnings of $111 million (£82.7m) while Cristiano Ronaldo dropped from first place to third, with earnings of $108 million (£80.4 million).
The annual roundup of highest paid sportspeople has included at least one woman, and as many as three, since it was extended from 50 athletes to 100 in 2010, according to Forbes. Maria Sharapova appeared alongside Williams in multiple previous lists, but lost her position (and right to compete) when she failed a drugs test at the 2016 Australian Open.
Speaking to HuffPost UK, Kate Dale, lead of Sport England's This Girl Can campaign, said "it matters" that there are no women on the list as "sport has the power to change more than the sporting world itself".
"Many of our most celebrated, rewarded people are athletes," she said. "It represents what we value. What does it say to girls - and boys - if they're all men?"
Research from This Girl Can has shown "fear of judgment" is holding many women back from getting active and Dale said having visible female role models has the potential to change this.
"The average man is already far more likely to play sport than women, so this [list] sends out a terrible message to women that they're not as valuable or welcome as men. You can't be what you can't see, and the lack of women in this list only perpetuates the myth that sport is man's game," she said.
The charity Women in Sport tweeted to say the list "illustrates all too clearly the gulf in pay and sponsorship between male and female sports stars, and how undervalued women are in sport". Dale agreed sponsorship is an issue.
"It's disappointing that more brands aren't thinking creatively and innovatively about sponsoring women's sport at every level," she said. "There are stories to be told, kudos to be gained and hearts and wallets to be won. In sponsorship world that is now more than viewing figures, it's time to identify new metrics. It will be good for society and for business."
Here's what other people are saying about the Forbes list: