A Fox Sports Florida sideline reporter has allegedly been sacked after she made a series of racist and derogatory remarks on a Facebook live video.
During the 35-minute broadcast, Austen took aim at Mexican immigrants, Chinese students, the Jewish community and basketball player Kevin Love of the Cleveland Cavaliers.
The 27-year-old's remarks saw her branded as "Trump Junior" by one of her companions – a comparison to Republican presidential nominee Donald Trump.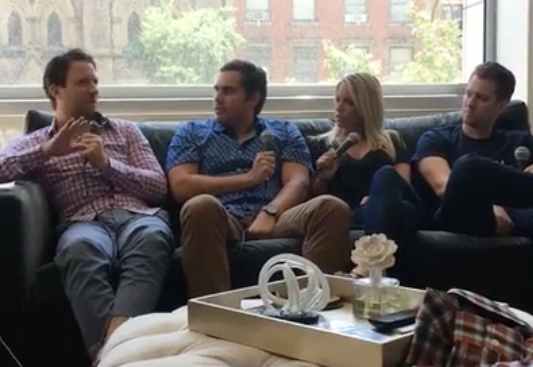 Austen can be heard protesting at one point: "I'm not trying to be racist but it's true."
The clip was deleted after it was broadcast to Facebook but in the immortal world of the internet, it lives on in Vimeo form.
A spokesman for Fox Sports told Deadspin: "We were made aware that Emily Austen appeared in a social media video unaffiliated with Fox Sports in which she made insensitive and derogatory comments.
"She was not speaking on behalf of Fox Sports, nor do we condone any of the statements she made on the video. Emily has been advised that her comments were unacceptable, and she is not scheduled to appear on any upcoming Fox Sports Florida or Fox Sports Sun broadcasts."
While the statement does not explicitly state Austen has been fired, local media including CBS and the Boston Globe report she has been sacked.
Austen has since tweeted: "I made a terrible mistake. I was in an environment where I was trying to be funny and make a joke, and my comments were insensitive. You can trust this was absolutely not my intention.
"Anyone who knows me knows that is not how I truly feel. I will continue to work hard to prove myself and make things right.
"I know I have some growing to do and I sincerely apologise. Something like this will never happen again."