A crash on a French motorway which killed a British father and two of his children may have been caused by him falling asleep or being distracted, investigators have said.
No other vehicles were involved and weather conditions were good, according to investigators, so their theories include the father falling asleep.
In an interview with the France3 TV channel, a member of the emergency services said two of the children were dead when they arrived and the father was trapped.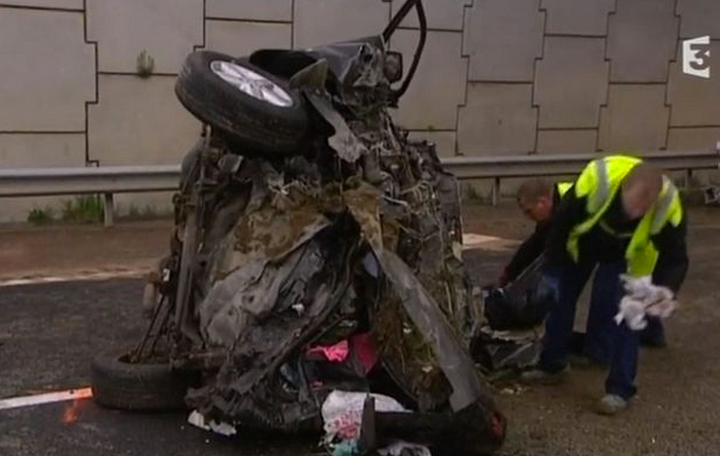 Witnesses saw the driver lose control of the vehicle just after 7am, leaving to road and smashing through barriers, before falling onto a slip road, The Mirror reported.
"We can perhaps imagine he fell asleep, or was distracted by something," the paper reported a senior police commander as saying.
The driver's wife and their youngest child were flown to hospital following the crash which happened after 7am on Sunday on the A39 in Beaurepaire-en-Bresse between Lyon and Dijon. The youngster was thought to be seriously injured.
Two air ambulances were called to the scene and the injured child was flown to hospital in Lyon.
Pictures showed a badly mangled family Nissan which was ripped apart after initially hitting a safety barrier.
An investigator told the TV channel the reason for the car hitting the barrier was as yet unknown, but it could have been caused by the driver falling asleep or being distracted.
The Foreign Office was understood to be offering assistance.
Related