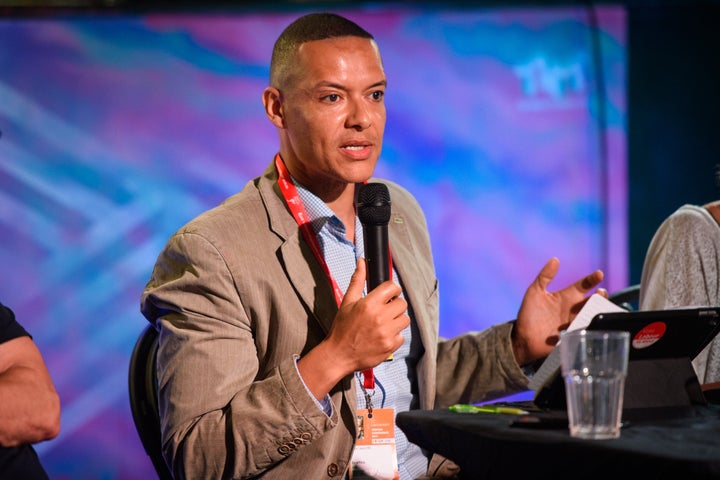 Labour MPs who want to end free movement will be "kowtowing to xenophobia" it was claimed as an immigration row swept across the party conference.
Former Shadow Cabinet Minister Clive Lewis argued there was no economic argument for the ending of free movement after Brexit, and any attempt to restrict immigration from the EU will lead the UK to a "darker place."
Yet high-profile MPs Lisa Nandy and Stephen Kinnock both called for the end of free movement, claiming too many communities had not seen the benefits.
Kinnock argued the "unlimited supply" of workers meant wages had been driven down, leading another Labour MP – Alison McGovern – to challenge him on Twitter to provide evidence for the claim.
The row comes as figures from the left-wing grassroots Momentum group and the centrist Progress faction are both calling for Labour to campaign to keep free movement after Brexit.
Lewis, one of Jeremy Corbyn's staunchest allies until quitting the Shadow Cabinet earlier this year after being told to vote to trigger Article 50, said arguments against free movement fell into two categories: economic and xenophobic.
Speaking at fringe meeting on Tuesday afternoon, he said: "I think the economic argument you can blow out of the water, there is no economic argument for European reductions in freedom of movement, it just doesn't stack up, you can destroy that argument.
"Xenophobia, to be quite frank I understand most people – in fact I'd like to say all people – most people in the Labour Party would not back curtails on freedom of movement based on the xenophobic argument, I think it's the economic argument they base it on, or the electoral argument.
"Ultimately, we cannot go down the path of kowtowing to the xenophobic component of this argument because it's a slippery slope and ultimately we will end up in a darker place.
"So if the economic argument doesn't stack up then the freedom of movement in Europe is something we should defend."
Sitting alongside him at the fringe event, Nandy explained why although she had campaigned for Remain in the EU referendum believed free movement had to come to an end after Brexit.
The Wigan MP said: "A fifth of my working age constituents don't have any qualifications at all.
"For them, freedom of movement has not delivered the benefits that it's delivered to many, many people.
"What they see is a system that has allowed the skilled and the mobile to advance but at a cost to them.
"Now that's a political choice, but it's about our political response. For far too long in Britain and across the European Union we have failed to invest in young people in towns like mine because we knew we could fill gaps in the economy from elsewhere.
"Now that has come at a very, very heavy cost to people in towns like mine."
Nandy pointed out that a number of her constituents felt frustrated that migrant nurses were working in UK hospitals when they did not have the opportunity to study for a nursing qualification due to Government cuts.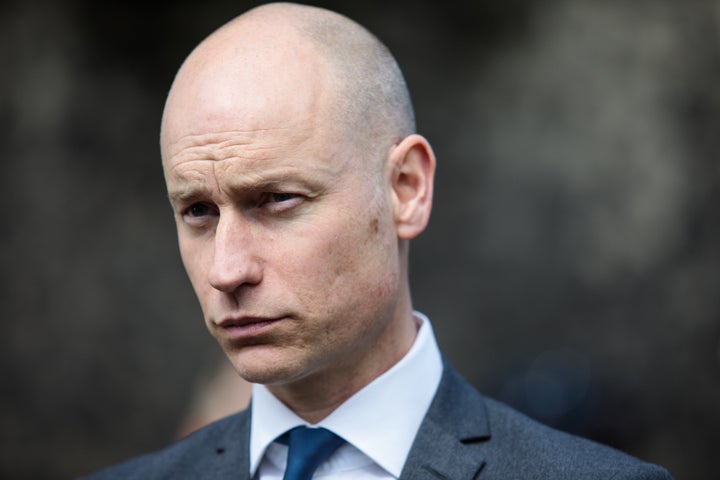 At a separate fringe a few hours later, Kinnock – who also backed Remain – claimed employers access to a large supply migrant workers meant that in "many places the minimum wage becomes the norm."
He said: "If employers have access to an unlimited supply of cheap labour, that will exert downward pressure on wages and the biggest crisis facing our country is that wages have stagnated since 2008.
"That's the longest period of no wage or salary increase since the Industrial Revolution. I'm not saying immigration is the sole reason for that, there are many, many factors that have contributed to that but I am of the view that unlimited access to cheap labour – it must be an economic truism – that that exerts downward pressure on wages.
"I think what it also does is it gives employers an excuse to avoid investing in training and apprenticeships and career opportunities for local people and it says 'I don't need to do all that when I can import the finished article from Poland or wherever it might be at very little expense to myself'.
"It's a double win for the employer as they haven't invested in the training so there's no upfront cost and they are getting an employee coming in on very competitive wage rates."
After his comments were published on Twitter, Progess chair Alison McGovern called Kinnock out for his claim: