There are tons of fun and free family activities taking place up and down the UK this March.
Here's a selection of some free family days out - both indoor and outdoor activities that will appeal to kids - as a taster. Make sure you keep an eye out on local forums and noticeboards at your leisure centre and library for nearby free events too. Well worth checking out is the ParkLives website, which offers free activities happening in local parks, year round.
Indoor Rainy Day Fun
When it's cold and rainy, outdoors may not hold much allure - but neither does being cooped up at home with stir-crazy kids.
Visit the Horniman Museum, Forest Hill, South London, daily 10.30am - 5.30pm.
Children will love the Natural History section, including the bizarre Horniman Walrus, which sits proudly on his iceberg, and the hands-on base where you can try on costumes and masks, or make music on instruments from around the world. If the weather perks up, the 16 acre garden is a great space for a family run around and the Animal Walk gives you a close up view of alpacas, goats, sheep, guinea pigs, rabbits and chickens.
Hold a real gold bar, see inside the vaults, learn all about the advanced security features on our bank notes to prevent counterfeiting and discover all about the bank's 300 year old history.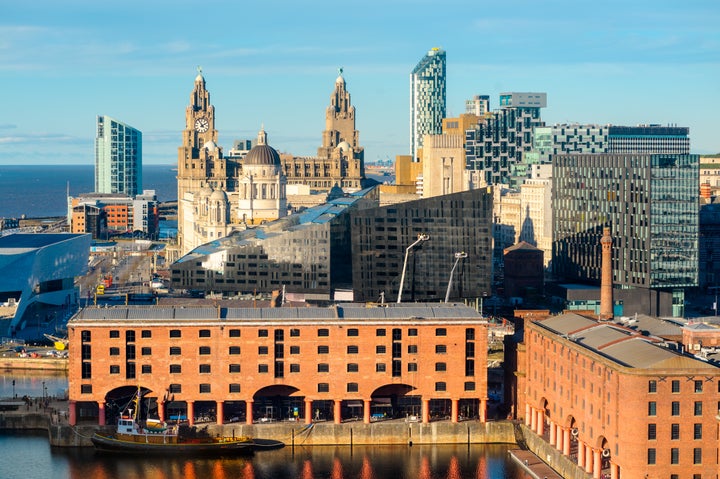 The museum is packed with different exhibitions and family-friendly activities. The Sea Urchins play area (for kids aged 8 and under) has maritime-themed activities on offer including costumes, activity sheets and story books. Discover what life was like on board for seafarers and passengers, from the luxury of the 20th century liners, to the long, dangerous journeys of 300 years before and find out about the tragic sinking of the Titanic, then the largest ship in the world. Part of the exhibition includes survivors' tales and lifejackets and items retrieved from the wreckage.
Outdoor Fun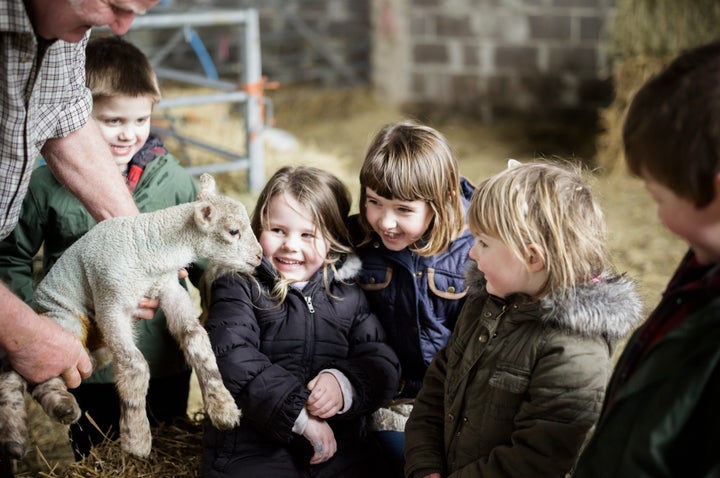 Visit a farm during lambing season.
March is smack bang in lambing season and many farms and agricultural colleges open their doors to visitors, to see their newborn lambs and even bottle feed some. If you're rural, you'll find details of openings closer to the date on local forums and noticeboards. For those based in London, a trip to Mudchute Farm on the Isle of Dogs is well worth a visit, (especially if you go on the Docklands Light Railway, sit up front and pretend to drive the driverless train). The 32-acre farm is home to over 100 animals, many of them rare breeds, including sheep, goats, donkeys, ponies, llamas, ducks and geese and there's a petting corner with rabbits, guinea pigs and big-eared dumbo rats. Open daily from 8am - 4pm.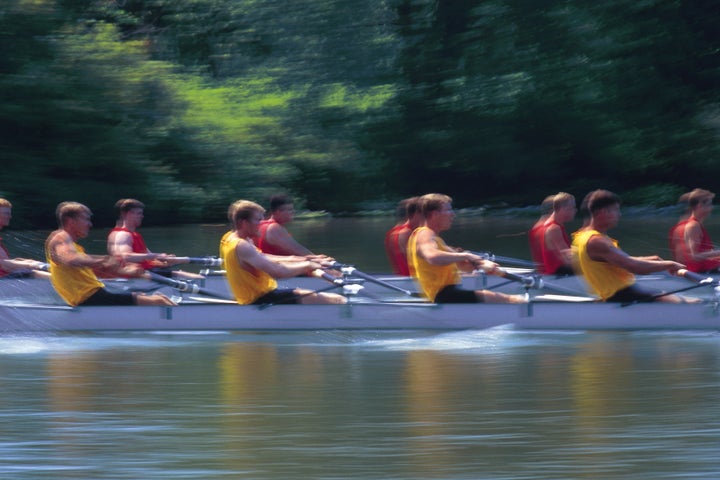 Watch and cheer on competing crews in the Head of the River Race on the Thames, 25 March, from 2.15pm for around two hours.
An annual river spectacular with over 400 crews of eight, rowing 4¼ miles from Mortlake to Putney on the Tideway (the Oxford - Cambridge Boat Race course in reverse). Crews start one behind the other at 10-second intervals so it definitely won't be a blink and you've missed it sighting.
Explore London's South Bank.
Kids and culture might seem a bit of a stretch, but at Tate Modern there's a range of free activities for families and children in the Family Zone. The Turbine Hall's current exhibition Anywhen by avante garde artist Philippe Parreno, is sldo great fun, with flying inflatable fish (catch them if you can) and an interplay of film, light and sounds.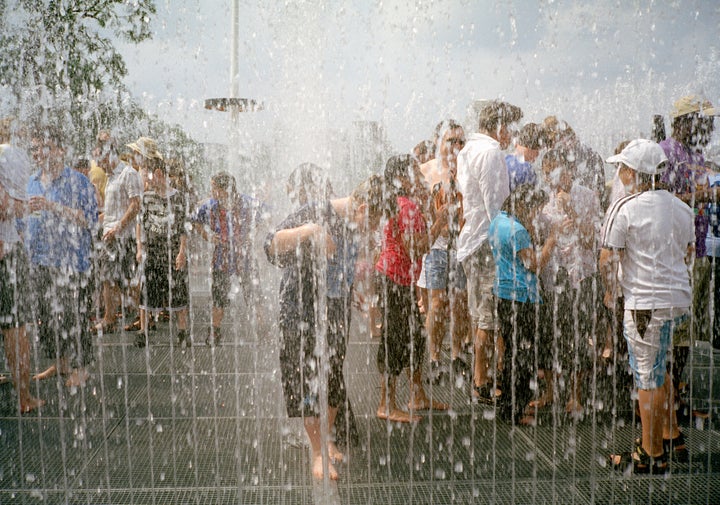 If the weather's fine, your children will love playing in the fountains near the Royal Festival Hall. Keep an eye out for skateboarders doing impressive tricks and studiously ignoring onlookers. And don't miss a six floor journey on the singing lift at the Royal Festival Hall. It even has its own Twitter account - fame indeed!
Wander along the Thames and you'll come to the full-scale reconstruction of Sir Francis Drake's world-famous ship The Golden Hinde, which you can climb into. Sticking with the nautical theme, HMS Belfast is also well worth a visit. With free entry for under 16s, this WWII cruiser is a floating museum with nine decks to explore and many family activities.
Learn to skateboard, Waterloo, London, Saturday mornings.
Children aged 5+ can get skateboarding lessons - from kick push to landing your first kickflip - on Saturday mornings with House of Vans. Based under Waterloo Station where you'll find a concrete skate bowl, mini ramp and course. The skate school is completely free of charge and House of Vans will provide a skateboard, helmets and pads. All levels welcome.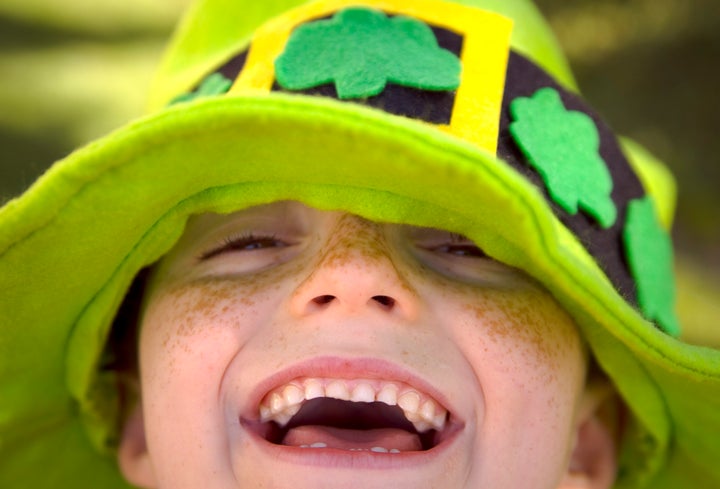 Celebration Days In March
The patron saint of Wales will be commemorated in the St David' Day Parade in Cardiff, which starts outside City Hall at 12.30. There are also flamboyant parades in Aberystwyth, Wrexham and Llandudno, so pin on your daff and join in.
St Patrick's Day on March 17.
People across the world - from New York to Dublin - celebrate St. Patrick's Day. What began as a religious feast day for the patron saint of Ireland has become a festival celebrating Irish culture with parades, dancing, food and a lot of green. There will be events happening across the UK, including a St Patrick's Day parade on March 19 through Central London culminating in a festival in Trafalgar Square and a carnival parade and concert in Belfast on March 17.
Mother's Day on March 26.
Sunday, March 26 is double cause for celebration this year - it's Mothering Sunday and the clocks go forward from 1am, so we'll have longer (and hopefully warmer) afternoons to enjoy. Every family will have their own Mother's Day traditions for treating their mums, but you can't go wrong with a trip to Columbia Road Flower Market in London's East End, where you can marvel at the cut flower and plant stalls, enjoy the stallholders' competing calls and select a beautiful (and cheap) bouquet. Aim to be there early to get the best bargains and miss the crowds.