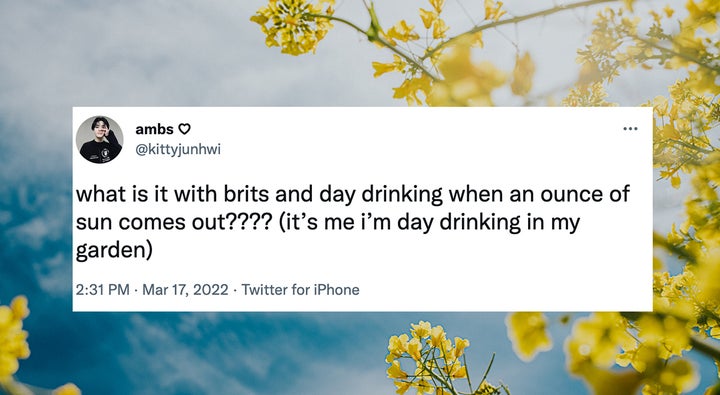 Spring is that you? After months of cold, wet and dark weather we are finally seeing the seasons shift. Say goodbye to bitterly cold evenings and hello to lighter breezy morning walks. Isn't it crazy how a few sunny days can significantly impact your mood?
It seems like everyone is loving the sun, which is so British of us. It hasn't even reached 20 degrees yet and we're already excited for the days to come.
Over on Twitter, there are a lot of funny takes on the typical things Brits do at the first sign of sunshine. Beer garden, anyone?
But there are also plenty of uplifting and heartwarming tweets about the glorious weather, too. Read on for all the feels.
But it wouldn't be a very British spring without some scepticism, would it?