Making the most of your flight's flexible return date by partying with friends on the other side of the world for longer. Learning new skills by immersing yourself in another culture. Visiting a Wonder of the World and contemplating life back home.
These are all tropes of the classic gap year. But of course, gap years are a little different in 2020 – with international travel being tricky due to the virus. That isn't to say people aren't taking them, though – stats from Teaching Abroad Direct revealed a 9.4% increase in gap years taken this year compared to last.
But instead of the traditional, year-long travelling experience, students are opting for something different – choosing to gain experience in the workplace, or ticking off bucket-list items closer to home.
Youth travel booking site, StudentUniverse, found 67% of UK students forced to delay a trip still hope to take it within the next year, too. "Students are fundamentally extremely eager to travel," says Sam Willan, general manager of UK and Australia markets at StudentUniverse.
Willan has seen a trend of those hoping to travel exploring much closer to home. "We're seeing a lot of last-minute flight bookings to nearby destinations within Europe as opposed to the typical gap year destinations of Asia and Australia," he says.
"Looking forward to 2021, we're expecting to see many youth and student travellers continuing to stay closer to home as they've been reminded this year what is on their doorstep."
The travel expert is predicting a new form of ethical travel tourism, too. "Many will be focused on giving back, visiting lesser known destinations and helping to spend money in communities hardest hit by the ongoing disruption of coronavirus," he says.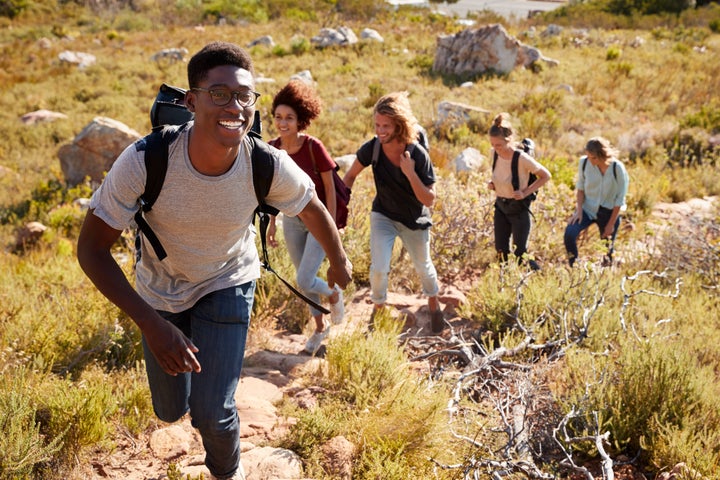 Shine Mallorca, 19, from East Sussex, decided to to take a gap year because she didn't know how things were going to work with uni – despite originally intending to go.
"I was really nervous of the uncertainty of things and didn't want to commit to something I wasn't fully prepared for," she tells HuffPost UK.
With the virus still spreading, Shine thought a gap year would be a good idea so she could continue to work, study more, and save money. "I was worried at first, but it's been one of the best decisions I ever made," she says.
"Travelling may be a bit risky right now, so me and my best friend both held off the plans of going abroad. Instead, we've found things like forest walks and hikes not too far from our town, and it's still as fun and relaxing to us as any holiday would be," she adds.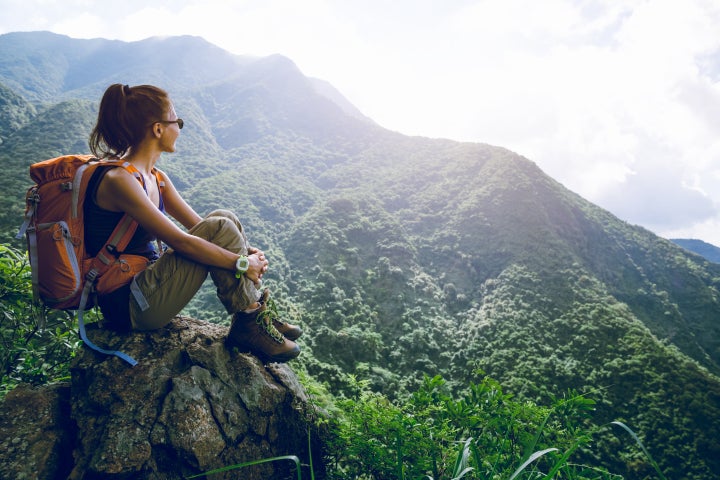 Sophia Solomou, 18, who recently completed her A Levels at St Margaret's School in Hertfordshire, had been planning on starting university at Roehampton to study teaching, but decided to take a gap year when the virus took hold.
She's chuffed with her decision. "After speaking to some of my friends who all have their lectures online, I'm really grateful," she says. "They say it isn't the university experience they hoped for."
Instead, Sophia has started a teaching assistant job, where so far, she's gained lots of practical experience. "I feel like it's time well spent already," she says. "I really enjoy what I'm doing and I'm getting lots of experience for the future, so I feel when I go to university I'll be a lot more equipped for the course I'm doing."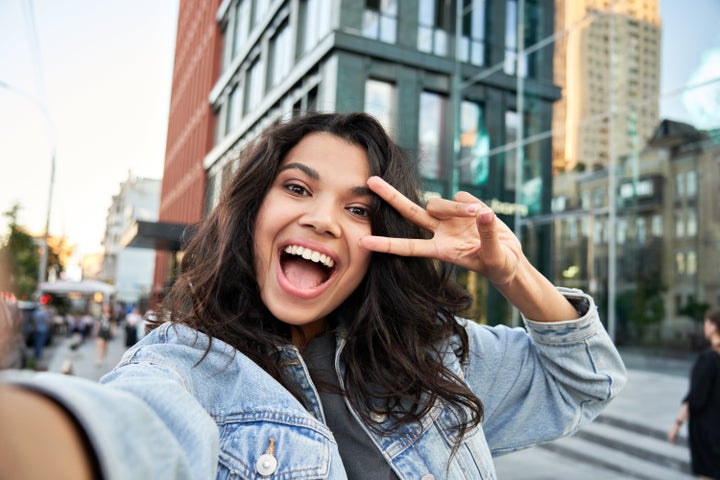 And it isn't only Gen Z who are reaping the benefits of a 2020-2021 gap year they hadn't planned. Luke Haslett, 30, from Belfast, had intended to return to university to do an MA this year – but the pandemic meant his research project wouldn't have been possible.
"I made the decision to focus on launching a new business, with the university agreeing to allow me to complete the research in the summer of 2021," he says.
Luke hopes to exploit cheaper opportunities to go skiing over the winter. He's going to spend a couple of months living abroad where he can ski and run his digital marketing company.
"It's trying to make the most of the situation really," he says. "I'd planned to go to Dubai and I had friends in Tanzania, but that got completely taken off the table."
Of course, Luke is privileged to be able to work with his business while travelling, as many younger people face further barriers before they can travel, due to financial constraints and quarantine restrictions.
But for those who can afford it – or who are able to save up now, and go before they start uni in 2021 – Willan believes travelling is still possible for many.
Those wishing to flee the UK should be aware of daily-changing restrictions in international territories, he says, but that shouldn't let that deter them from travelling safely. "Preparation and awareness is key," says Willan, who urges that youth travellers "shouldn't see this as a hindrance".
"Being able to keep abreast of the changing restrictions, planning accordingly and still getting the best from the experience shows a mature skillset," he adds.