Warning: some readers may find photos in this article graphic.
A "miracle" baby defied the odds to survive despite being born with his bowel outside his body.
Frankie Banyard was born with gastroschisis, a rare birth defect of the abdominal wall where the intestines stick out of the body through a hole beside the belly button.
His parents, Chloe Hedges and Jake Banyard, from Essex, said their son was immediately whisked away for an emergency operation after he was born prematurely.
"He was so tiny, they had to wrap his bowel in what looked like cling film to keep it working and hydrated, it was all so scary," Hedges, 18, said.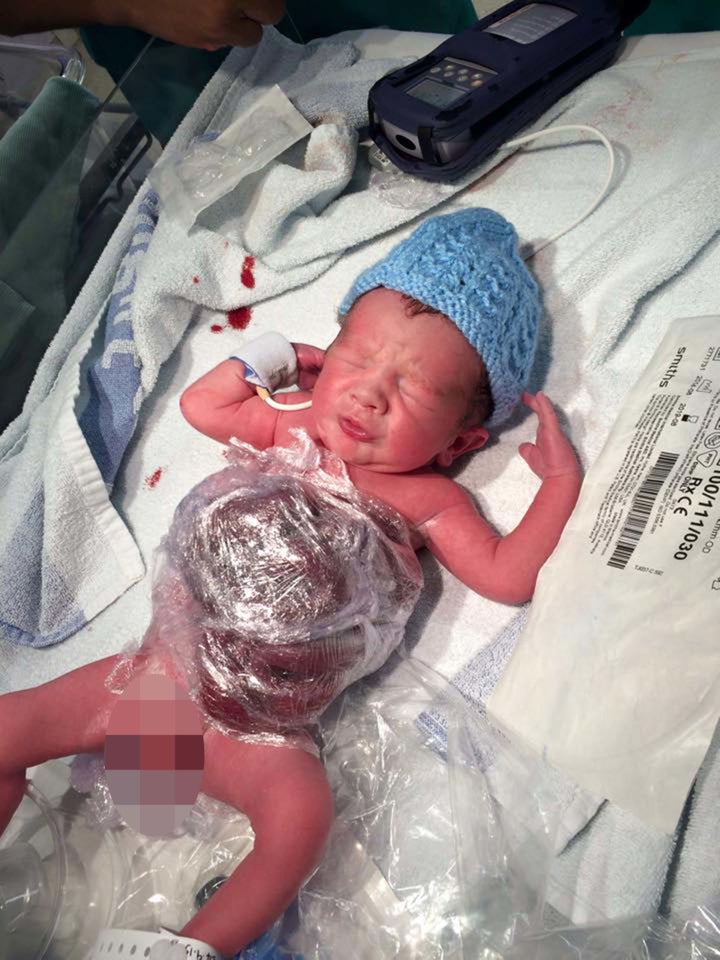 Frankie's body rejected his bowel following the initial operation to put it back inside his body.
The doctors had to remove it again and it was only after another five attempts they managed to successfully put the bowel back inside him.
"We didn't get to hold our little boy until after his sixth operation when his bowel was back in his body," continued Hedges.
"During his first few operations it was touch and go and we thought that we were going to lose him.
"He really is a little miracle though, he's had nine operations so far and he's definitely a little fighter, I think he just gets stronger each day."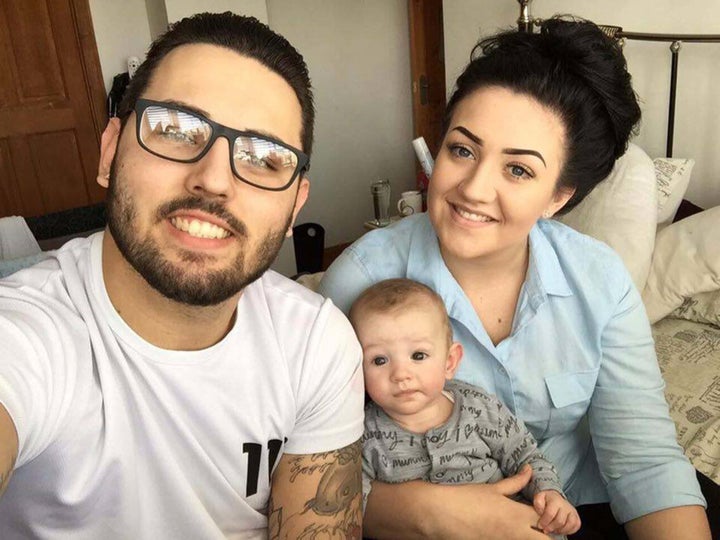 Frankie's parents were told about his condition at their 12-week pregnancy scan.
Hedges was told she had to give birth early because Frankie's bowel was dilating, meaning he was at risk of harm.
Frankie was born six weeks prematurely at 34 weeks on 24 September via caesarean section at a specialist unit in Addenbrookes Hospital, in Cambridge.
When he was born he weighed 5lb 8oz.
In total, Frankie has undergone nine operations and six blood transfusions and he has another operation scheduled for later this year.
He currently has a stoma - an opening on the front of his abdomen that is made using surgery and diverts faeces or urine into a pouch on the outside of his body.
Hedges and Banyard, 20, brought their son home in January 2016 and said he is now making progress and gaining weight.
"The doctors said it was the worst case of gastroschisis they'd seen, it was so awful for us to see him suffer," Hedges said.
"It's amazing that he's managed to pull through, he was so poorly it's just a miracle that he's still here with us.
"We still have to be very careful with Frankie, he has to have special milk, which he gets on a prescription.
"Even though he still has the one operation left we're just glad to have our little miracle back with us at home."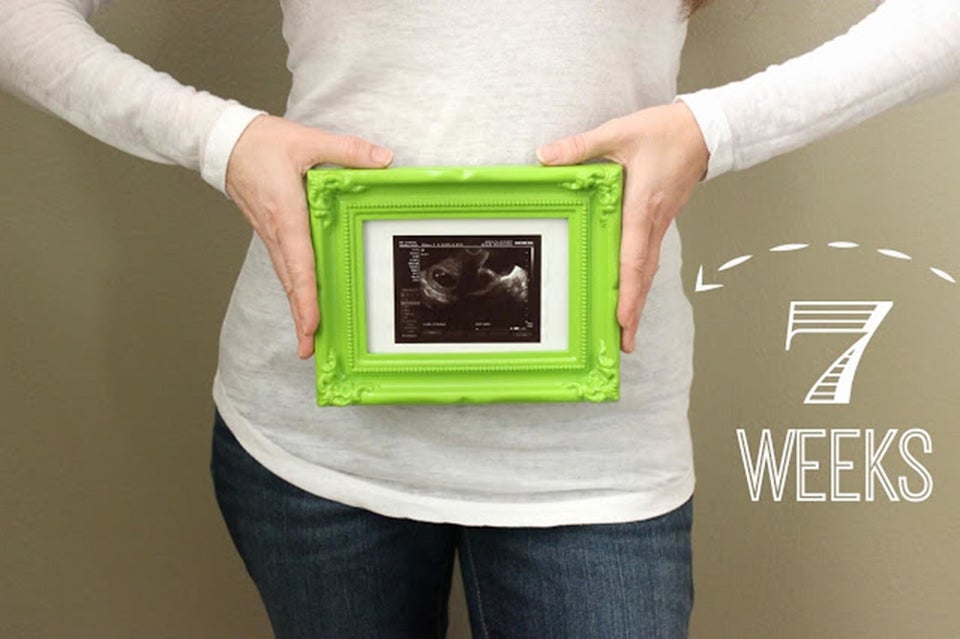 How big is your baby today? Mum's sweet pregnancy documentation
Related