If you're flying out of London this summer, expect delays.
New analysis from the BBC revealed that London airports experienced a large number of delays in 2016 than anywhere else across the country.
Gatwick airport experienced the highest number of delays, with one third of flights being delayed for more than 30 minutes.
Meanwhile Belfast International and Luton airport came in joint second place, followed by Jersey airport in third.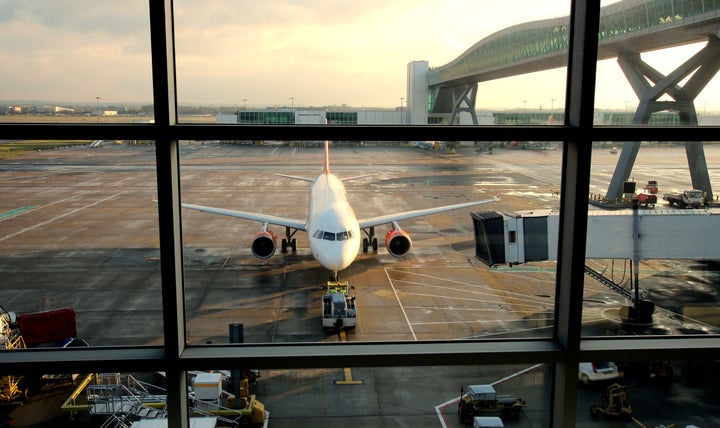 The analysis looked at international flights from UK airports to popular holiday hotspots between June and September 2016.
It discovered that, across the UK, one in five flights to popular holiday destinations were delayed by more than half an hour.
Edinburgh airport was the fourth most likely to experience delays, followed by Glasgow, Manchester, Stansted, Birmingham and Bristol.
In response to the analysis, a spokesperson for Gatwick blamed strikes and congested airspace for many of the airport's delays.
"Repeated strike action on the continent over recent years and heavily congested airspace above parts of Europe and London, have led to a significant increase in the number of delays caused by wider air traffic control issues outside Gatwick's control," they said.
"Gatwick has more flights to Europe than any UK airport and is impacted disproportionately by events on the continent."
A spokesperson for Luton airport told HuffPost UK: "The main causes of delay were issues outside of our control such as adverse weather and prolonged industrial action by overseas Air Traffic Controllers, with more strikes held during June 2016 than the whole of 2015."
Just two weeks ago, Gatwick airport appeared second in a list of the 'worst airports in the world', compiled by AirHelp.
The airport joined Kuwait, Manchester, Newark Liberty and Stansted airport - all of which scored low results for punctuality, quality and service.
HuffPost UK has reached out to Belfast International and Jersey airport for comment and is waiting to hear back.