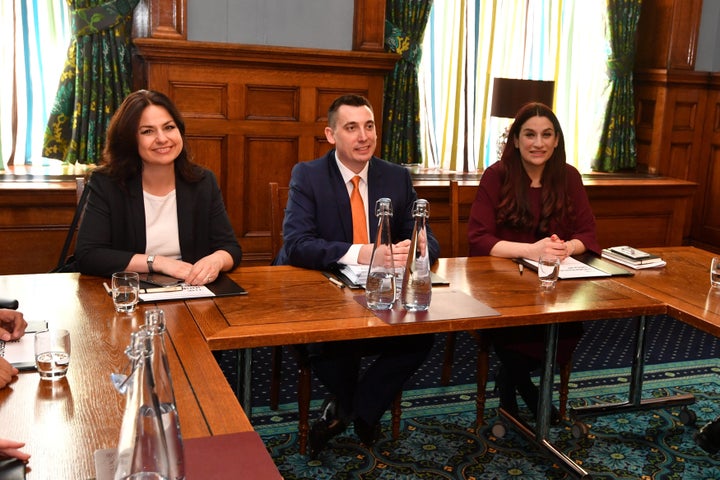 Gavin Shuker has been picked as the "convener" of The Independent Group of eleven MPs who quit Labour and the Conservatives last week.
But the MP for Luton South, who resigned from Labour to help found the breakaway faction known as TIG, has ruled himself out of becoming its formal leader once it becomes a political party.
The unanimous decision was made following the first formal meeting of TIG in Westminster on Monday afternoon.
Eight Labour MPs were followed by three Tories in quitting their parties to form a new centrist grouping in what the MPs hope will trigger a significant realignment in British politics.
Members have said they are united by a shared "non-tribal" belief in "progressive" values combined with deep unhappiness at the directions their former parties had taken, particularly on Brexit.
Among the ex-Labour MPs there was also anger at what they said was the failure of the leadership to deal with the spread of anti-Semitism in the party.
All the MPs are strong supporters of holding a second EU referendum. Shuker told HuffPost UK last week he would be willing to help prop up Theresa May's government in a confidence and supply arrangement if she agreed to grant a referendum.
Speaking after today's meeting, the group said it had discussed its values and priorities. But former Conservative Anna Soubry said the most important priority was Brexit.