Parents of teenagers receiving their GCSE results will today be supporting their children as they receive their grades.
Just 66.9% of students gained an A*-C grade, a fall of 2.1% compared to the 2015 results, national figures released by the Joint Council for Qualifications show.
It has been suggested the fall is due to new government policies that require 17-year-olds who didn't get a C in English or maths to resit the exams, meaning more students re-sat them.
However, among students taking their exams in Year 11 without resits, there was still a 1.3% drop in the number of students achieving A*-C grades.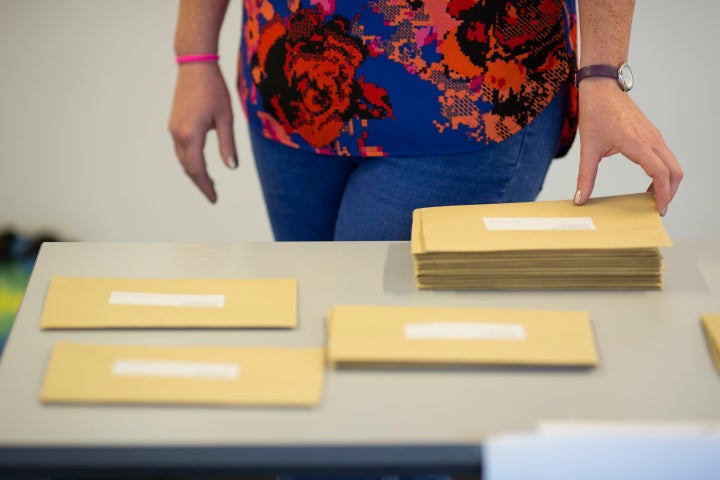 In England alone the A*-C pass rate dropped from 68.8% in 2015 to 66.6%. Pupils in Northern Ireland had a pass rate of 79.1%, while Wales had a pass rate of 66.6%.
A dramatic decline in English and maths has also been noted. The number of students who received A*-C in English overall fell by 5.2% to just 60.2%.
For maths, there was a 2.3% drop for those gaining A*-C compared to last year.
The number of students achieving A* grades slipped by 0.1% to 6.5%.
"We see shifts not only between subjects but across qualifications and year groups. This is driven by several factors, including performance measures and resit policies in England."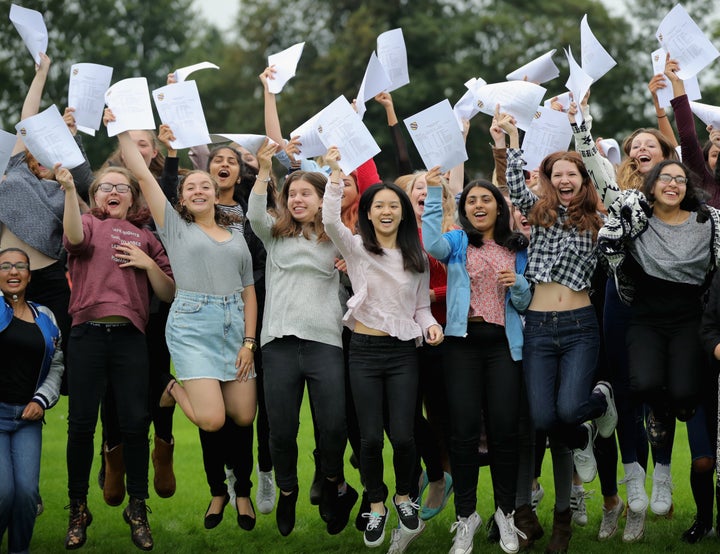 Russell Hobby, general secretary of school leaders' union NAHT, believes the drop in English and maths is mainly down to the increase in post-16 entries of the exam due to resits.
"GCSE entry data implies that the EBacc is narrowing the curriculum for many," he said. "Entries to design and technology have decreased by 10%, art and design by 6%, music by 5% and drama by 4.
"We ask the government to look again at the aim that 90% of students must be entered for EBacc – unless they are prepared to value a wider range of rigorous subjects.
"Today's results also show that female students continue to outperform males with some of the greatest difference seen in English outcomes, but a much narrower gap in maths and the science subjects."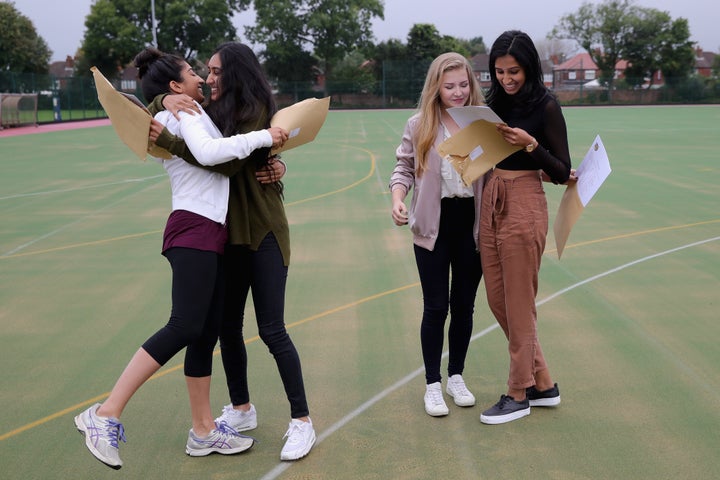 Also commenting on the results, Sir Kevan Collins, chief executive of the Education Endowment Foundation, added: "We warmly congratulate all those students who've got the results their efforts merit.
"But what really leaps out is the high number of young people who have fallen short of the expected standard of five good GCSEs including English and maths. These qualifications are their passport to success in later life.
"Only one in four made the grade in English and Maths after sitting the exam a second time. We have to generate more and better evidence of which teaching and learning strategies work for 16- to 18-year-olds if we want to make sure re-sitting their exams is worthwhile."
Pupils at James Brindley School in Birmingham were shocked to find their GCSE English coursework, which counted towards 40% of their mark, was disallowed due to "failures" by the school.
Parents received a letter explaining the school failed to meet exam regulations because there was "insecure storage of the controlled assessment" and "spell checker had not been deactivated", reported the Birmingham Mail.
This meant staff or pupils could have accessed the coursework following the controlled assessment. Students' final grades were therefore based on their written exam and an estimated calculation from AQA.
Since news of the results were released, many adults, including celebrities, took to Twitter using the hashtag #gcseresultsday to comfort and congratulate students.
This is the last year in which GCSE results will be scored with grades A* to G.
From summer 2017, pupils will take reformed courses in English language, English literature and maths. These subjects will be marked numerically - from nine for the top-performing students down to one for those who have struggled.

Funny exam answers on Reddit