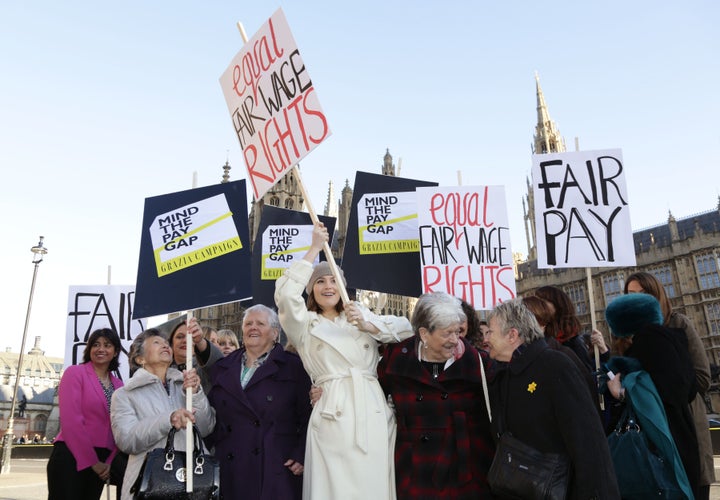 The battle for equal pay is "lost" for a generation of working women, a prominent MP has said, as a report slammed the government for being "complicit" in sustaining the pay gap.
Outspoken Labour backbencher Jess Phillips said the government was guilty of "doing nothing and hoping for things to trickle down" in the face of the fact that women still earn 19.2% less than men.
Phillips sits on the Women and Equalities Committee, which today published a report accusing the government for failing to address "a system that is undermining productivity and "perpetuating" worse pay for women.
The cross-party committee cited women disproportionately working part-time, bearing the burden of childcare and being concentrated in "highly feminised, low paid" jobs such as retail, cleaning and care, where 80% of employees are women.
Phillips, 34, said she was "not confident at all" that the government would achieve its stated aim of closing the pay gap within a generation, adding: "The battle is lost for my generation."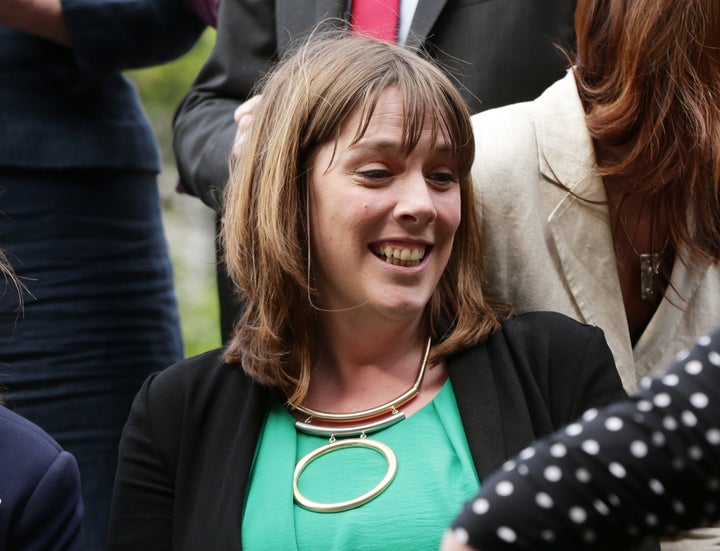 She told The Huffington Post UK: "I have two sons, one of them is 10, one of them is eight, I imagine when they're in their 20s starting out in their working life, this problem will still exist."
When asked if she believed the gap would ever be overcome, she said: "At the rate of change now, it's something like 77 years or something like that ... it's lost for my generation".
The committee's report called for all jobs to be flexible by default, the introduction of three months non-transferrable, well-paid parental leave for men to spread childcare duties more evenly and a "Pathways to Work" scheme to help women return to work after time off.
Maria Miller, the Conservative MP who chairs the committee, said: "The gender pay gap is holding back women and that isn't going to change unless the Government changes its policies now ... Adopting our recommendations would be a significant step towards achieving the goal of eliminating the gender pay gap within a generation."
Phillips said she wanted the government to prioritise the introduction of improved paternity leave.
The government introduced Shared Paternal Leave in April last year, which meant that 52 weeks a mother used to receive in maternity leave can now be split between both parents.
But the government's analysis has predicted only 2-8% of new fathers will access the entitlement.
Groups such as women's equality charity the Fawcett Society have advocated non-transferrable paternal leave as a policy to overcome men's "cultural perception" that taking time off damages their career, the committee's report said.
Speaking of the impact of the parental leave recommended by the committee could make, Phillips said: "When a man and a woman of a certain age are sat in front of you, it means you're not scared to employ the woman because you know that both of them might take the time off. That's the killer."
Sam Smethers, chief executive of The Fawcett Society, said: "A dedicated period of well-paid leave for fathers would also be transformational for many families and enable mums and dads to share care as they choose to.
"Fawcett research shows that the motherhood penalty is a strong feature of our workplaces with 46% of people saying women become less committed to their jobs when they become a mother but 29% say men become more committed when they become fathers. Four in 10 dads said they do not currently get the flexibility they need."
Smethers also welcomed the idea of jobs being flexible by default, unless there was a business case for them not to be.
The committee's report also mooted "industrial strategies" drawn up for industries where pay is low and women are a majority of employees.
Smethers said this was essential to "address the undervaluing of work traditionally done by women".
She added: "An industrial strategy is a good first step but we want to see a strategic investment in our care and childcare infrastructure. This would help to close the gender pay gap and grow our economy. Only then will we see caring work properly valued."
Phillips added: "That is going to take years, that's going to take so much to overcome, the fact that cleaners get paid less, that the work women do is less valued.
"That's going to take generations and generations... For educated women, [the pay gap] might end in closer to a generation but for poorer women, we've got a long, long way to go."
Popular in the Community