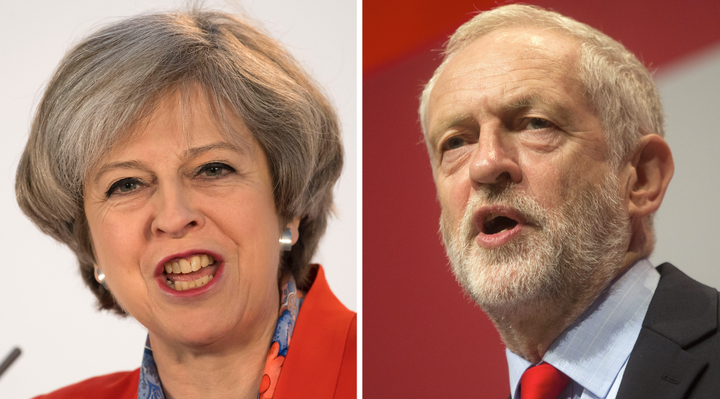 The odds and polls show Jeremy Corbyn has a mountain to climb for Labour to successfully battle the Tories in the June 8 snap general election.
Latest polling figures only 23% of voters would back Labour in the next election.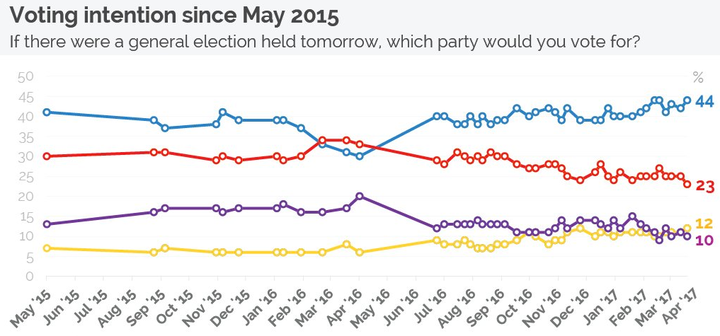 Two further polls over the weekend put Labour on 25% to the Tories' 46% (ComRes) and 29% to 38%, respectively (Opinium).
Meanwhile, Theresa May is far and away the bookies' favourite to come out on top in June.
Ladbrokes' Jessica Bridge said: "May's change of heart has caught everyone by surprise, but it's looking hard to see Labour springing their own on June 8th with the Tories long odds-on for victory."
Most Seats Odds

Ladbrokes

1/10 Conservatives
7/1 Labour
33/1 Liberal Democrats
100/1 UKIP

Paddy Power

1/5 Conservatives
4/1 Labour
33/1 UKIP
33/1 Liberal Democrats

Majority

William Hill

2/9 Conservatives
4/1 No overall majority
14/1 Labour
25/1 Lib Dem
150/1 Ukip
Liberal Democrat MP Tom Brake has suggested the Conservatives' internal polling suggested his party could get an insurgent boost and take seats off them in their old heartland.
"We are very much ready for this election," Brake said on Tuesday. "I'm not going to put a number on it, but we know from the Conservatives own polling that they're worried about seats in the south west and the south west of London."
Former Tory leader Iain Duncan Smith rebutted the suggestion that May's decision to call an early election was motivated by her standing in the opinion surveys.
"I'm sure Theresa May hasn't looked at the polls at all," he said.
Ex-Foreign Secretary Malcolm Rifkind had gloomier predictions for Labour, referencing the party's worst ever defeat in 1983.
"I think they're going to be slaughtered. I think it's going to be like Michael Foot except worse," he told Sky News.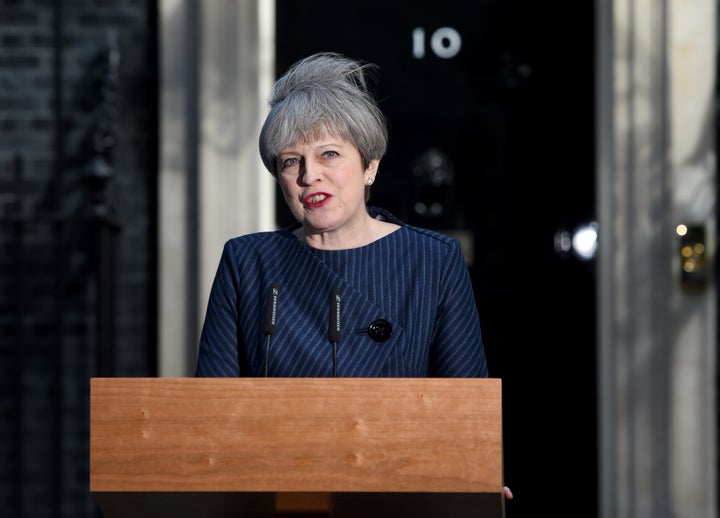 But Labour has been buoyed by the popularity of its most recently-announced policies - including free-school meals for all primary school children; a crackdown on late-payments from big companies to their suppliers; and a minimum wage of £10 by 2020.
The wage increase was backed by 71% of people, while over half of respondents (53%) to a separate poll backed scrapping private schools' tax breaks to fund free-school meals for children.
NOW WATCH: