George Osborne has claimed the 'Brexit' campaign is so paranoid it thinks the moon landing was faked as he made a fresh warning of the deep economic cost of leaving the European Union.
And in an extraordinary turn of events, the Tory Chancellor was flanked by his former adversary, Ed Balls, and former Lib Dem MP Vince Cable has dismissed a "conspiracy" against the Leave campaign, saying instead: "It's called a consensus."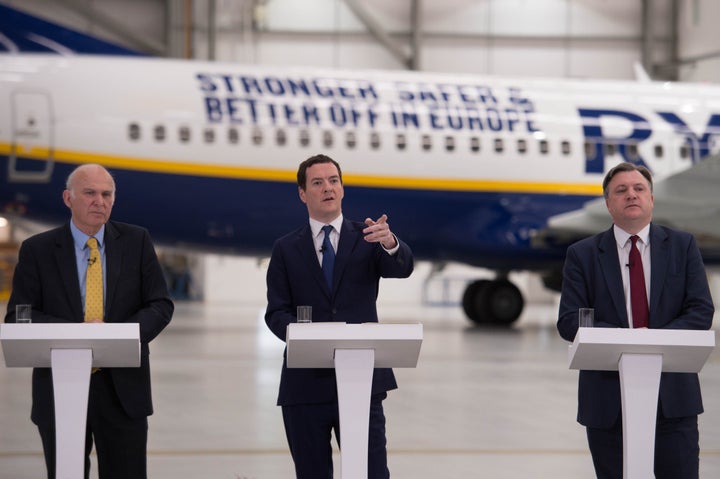 The headline claim - contained in a previous Treasury analysis - was that Britain would suffer from at least £200 billion less trade every year in today's terms, and would miss out on at least £200 billion of overseas investment over 15 years, if it quit the EU.
Balls and Osborne were political enemies of note in the last Parliament, with the former Labour Shadow Chancellor's goading of his opposite number fondly remembered.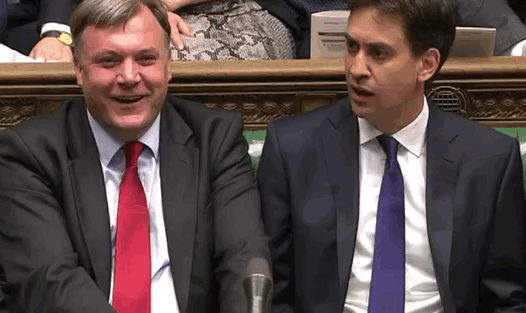 Earlier in the month, Barack Obama said the UK would be "at the back of the queue" of any trade deals with the U under 'Brexit'.
Today, Osborne faced down critics, including Boris Johnson, who see it as "some global stitch-up" as he argued: "The economic argument is beyond doubt. Britain will be worse off if we leave the EU."
"They say it this is all a massive conspiracy.

"That everyone from Mark Carney to Christine Lagarde to Barack Obama, to the entire editorial team at the ITV, to the staff of the IMF and the OECD, to hundreds of economists and leaders of small medium and large firms.

"They think they are all part of some global stitch-up to give misinformation to the British people.

"The next thing we know the Leave camp will be accusing us of faking the moon landing, kidnapping Shergar and covering up the existence of the Loch Ness monster."
Balls has had a low-profile in the UK since losing his Yorkshire seat in last year's election, and is now a lecturer at Harvard in the US.
When asked why he was sharing a stage with his old rival, Balls said: "I think people understand risk and they won't want to take a risk with their family finances.
"From my point of view, and Vince's point of view, they made a different judgement from the one we would have liked. That's politics."
The Huffington Post UK's picture team saw an uncanny likeness.
The sight of the two together was too much for many in the Press to take.
The Leave campaign responded with a reference to Balls' current job as chairman of Norwich City.
Popular in the Community