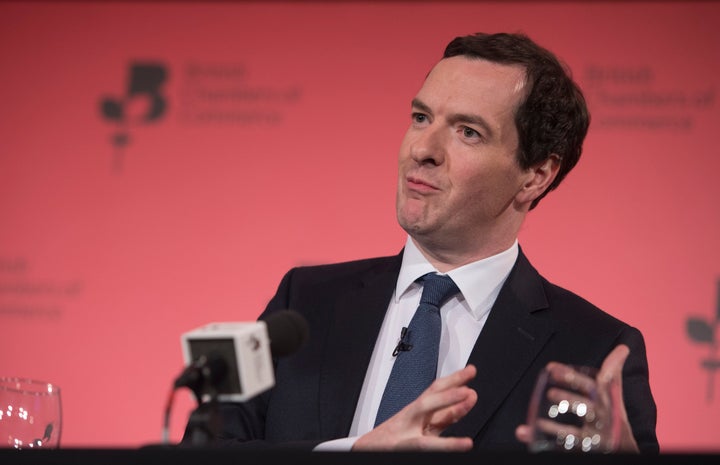 George Osborne faces a threat to his plans to slash disability benefits as MPs poise to re-debate the controversial cuts.
A petition that has garnered over 100,000 signatures is calling for the one-third reduction to the Employment Support Allowance, which is paid to vulnerable sick and disabled people, to be culled. It will go before a committee of MPs to discuss its suitability for a debate in Parliament later this month.
The plea was started by Sanial McCormick, who says the Chancellor's plans will "cripple those in receipt of these benefits".
Her petition is receiving huge support, having received 103,000 signatures in just one week and now attracting backers at a rate of more than 550 people an hour.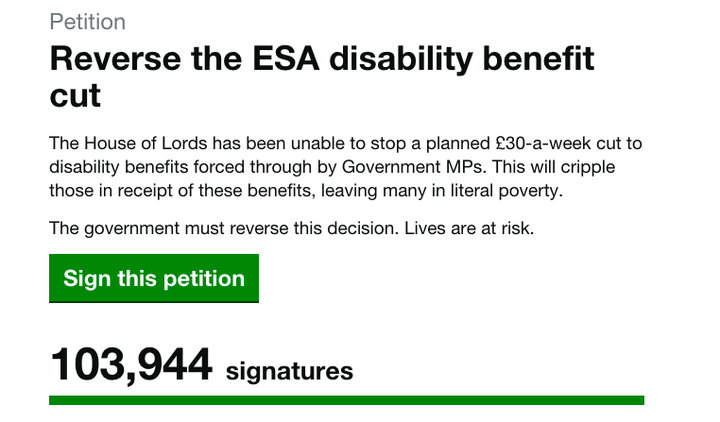 It passed the threshold required to send it before the Commons' petitions committee on the day Osborne will unveil his spending and cuts agenda for the coming year in the Budget.
After Parliament's upper House twice defeated the government over plans to reduce ESA payments by £30 a week, MPs attached "financial privilege" to the measure, meaning Peers were forced to accept the primacy of the Commons as it had a budgetary impact.
The petition calling for Osborne to re-think his plans reads: "The House of Lords has been unable to stop a planned £30-a-week cut to disability benefits forced through by Government MPs. This will cripple those in receipt of these benefits, leaving many in literal poverty.
"The government must reverse this decision. Lives are at risk."
Priti Patel, employment minister, criticised peers earlier this month for "overstepping their mark" and insisted the Government should press ahead with the cuts as planned.
It comes as approval ratings for Osborne's cuts plummeted to its lowest level in years.
Pollsters YouGov discovered the Chancellor is going into the Commons today with cuts approval at -24, the lowest since June 2013, when it stood at -27.
Will Dahlgreen, YouGov's online editor, said: "The honeymoon in government approval is now over.
"The year began with alarm bells ringing over the global economy, and Conservative in-fighting over the European Union referendum has distracted the process of government."